AMD accidentally leaks its own 7000 series processors
AMD manages to accidentally confirm four of its unreleased Zen 4 CPUs, by adding them to its public resource library.
Updated: Jul 28, 2022 3:29 pm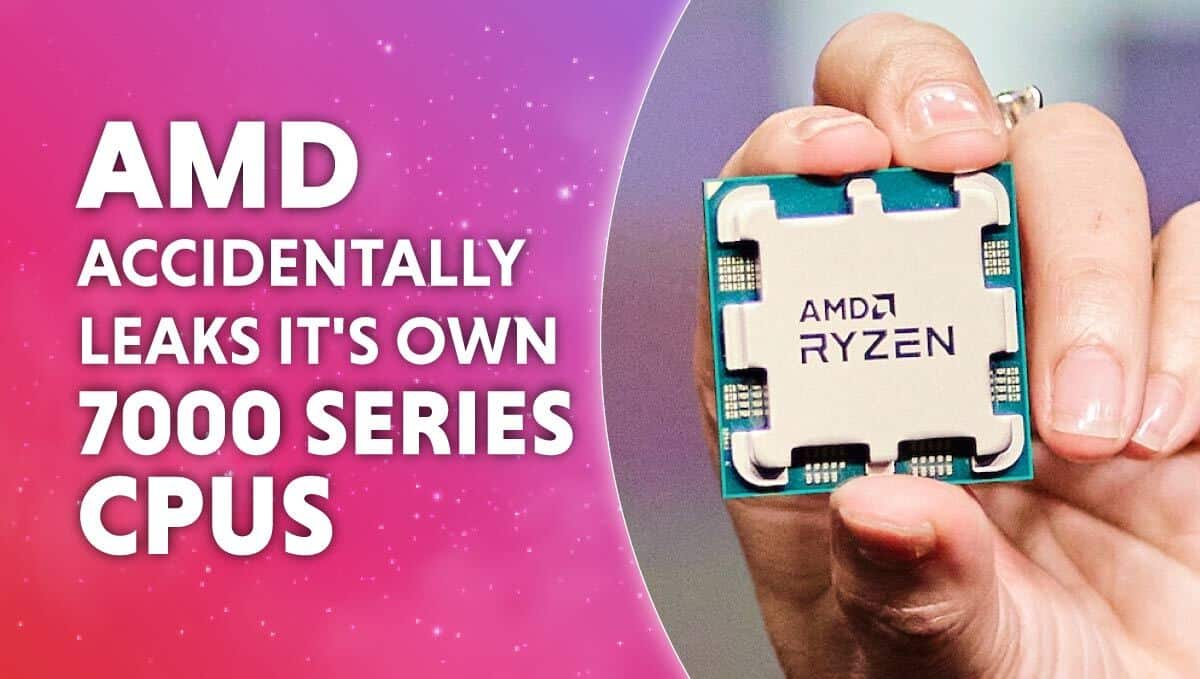 AMD accidentally leaks its own 7000 series processors! AMD is less than a week away from "paper releasing" their AMD AM5 motherboards, hosting a webinar to kick off the hype about AM5 and Zen 4.
Up until 27th July, AMD was doing a stellar job of keeping Zen 4 information under wraps, we've unearthed the odd ENG_sample benchmark and had a few Twitter leaks, but nothing absolutely concrete… Until AMD posted four new Ryzen 7000 series CPUs into its public asset library.
Now read: AMD Zen 4, what we know.
According to VideoCardZ, the information was published on the 27th of July 2022 to AMD's public resource library.
The cat is well and truly out of the bag now. The new Ryzen 7000 series Zen 4 CPUs have been fully confirmed by none other than AMD themselves… oops, we hope nobody got fired for this! It's great news for us.
Ryzen 7000 series SKUs
AMD confirmed the existence of four new Ryzen 7000 series processors. There are:
Ryzen 9 7950X
Ryzen 9 7900X
Ryzen 7 7700X
Ryzen 5 7600X
Interestingly enough, the CPU was tagged under "Ryzen PRO CPU" instead of just "Ryzen CPU" in AMD's resource library. Was that another blunder or was AMD trying to hide them from us?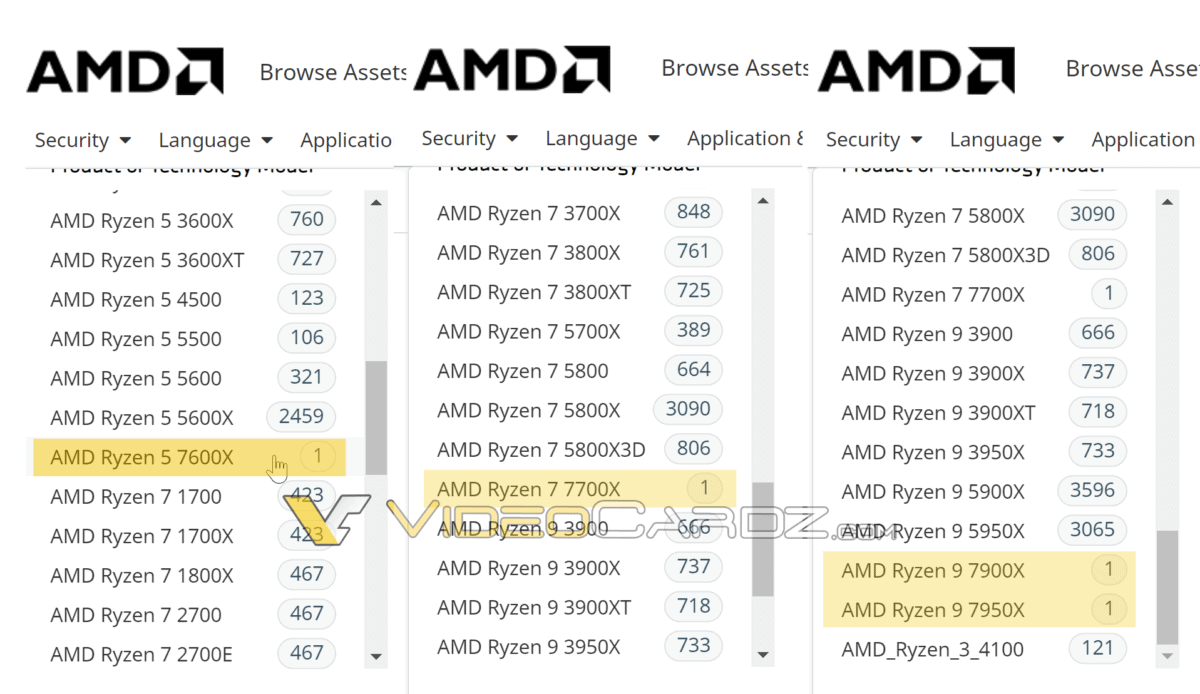 Unfortunately, there's no sign of a Ryzen 7 7800X, nor is there any mention of a Ryzen 3 series of Zen 4 CPUs. Has AMD abandoned the Ryzen 3 line altogether? Or will it be released later this year?
Unfortunately, that's all the information we have from AMD, there's no list of specs or any mention of performance, but stay tuned to WePC for all the latest AMD Zen 4 information, news, and leaks. Unless AMD accidentally leaks its own 7000 series processors again.
We're excited to get our hands on the 7950X, 7900X, 7700X, and 7600X respectively. There are high hopes around the office for the performance of AMD Zen 4.
---