Leaked Benchmarks Rank Upcoming AMD Ryzen Threadripper 3000 As 70% Fast Than Predecessor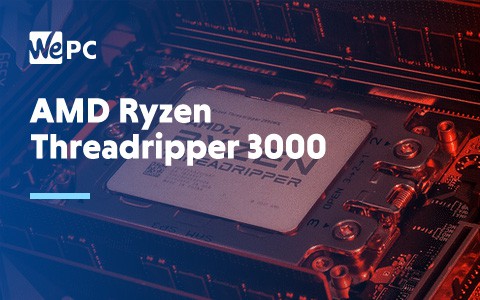 A couple of fresh benchmarks for the AMD third-generation Ryzen Threadripper 3000 CPU have leaked this week, and the results completely blow the previous Ryzen Threadripper 2990WX out of the water. 
AMD Ryzen Threadripper 3000
The Threadripper 3000, known internally as Sharkstooth, is AMD's soon to be released addition to the 32 core/64 thread family with an anticipated base frequency of 3.59 GHz and a boost of 4.2 GHz.
Using benchmarking tool Geekbench 5, the test reached a staggering multi-core rating of 23,015 points, while single-core performance tallied up to 1,275 points.
The crucial aspect of the test is the multi-core result which puts to shame the previous 13,400 points of the existing Ryzen Threadripper 2990WX. In real terms, this makes the upcoming Ryzen Threadripper 3000 nearly two thirds faster than its predecessor, or 70% for powerful.
Can It Be Believed?
As always with purported benchmarks for yet to be released products, a degree of skepticism is recommended. A previously leaked benchmark using the UserBenchmark utility only boasted a 30% increase over the Threadripper 2990WX. In a similar vein, other leaked Geekbench 4 results suggest a multi-core score of 68,000 or nearly three times that of the latest one using Geekbench 5.
In reality, the speed of AMD's new Ryzen Threadripper 3000 may sit somewhere in between these two ballparks, making the 70% increase marker a tentatively viable option. But then again, the tested CPU may simply be a sample that doesn't necessarily represent the final product in all its intricacies, and AMD may change aspects of the build before a full commercial release.
Suffice to say, AMD is cooking up a beast of a 32-core processor, and we can only wait for the full launch to figure out its true potential.