If you're looking for a new way to procrastinate or pass some time, the world of browser-based games has you covered.
Commonly found on Incognito tabs in offices and schools across the world, browser games are a great way to spend a spare few minutes here and there. However, given the variety out there these days, you could easily find a browser game that you want to invest some serious time in.
Best Browser Games
Here are some of our top picks for browser games in 2020. We've tried to include a mixture of different types, including RPG, puzzle games, and more, to cover some of the variety on offer in the world of browser games.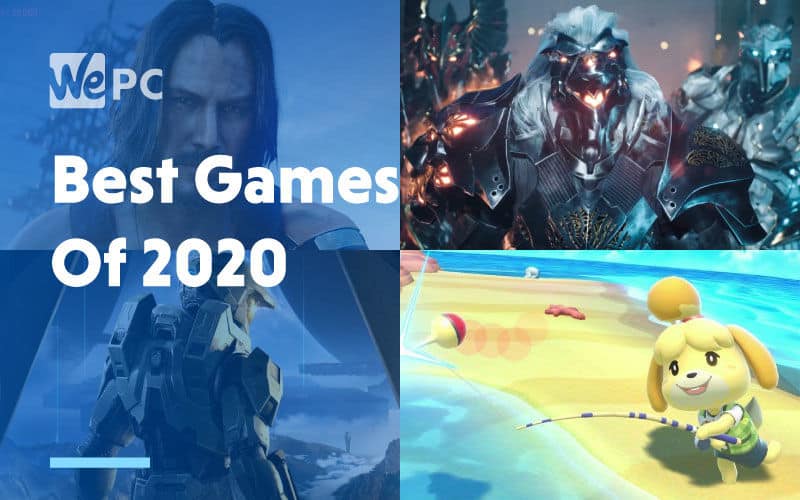 The Best Games Of 2020: 10 Games We're Looking Forward To The Most
Take a look at our top picks for the best games of 2020 across PC, Playstation, Xbox, and Nintendo Switch. Did your favorites make the list? Click below to find out!
Read More
1. Pokemon Showdown
Genre: Role-playing
While maybe not an official Pokemon game, Pokemon Showdown is nevertheless a very popular choice for a browser game. It's an online battle simulator that acts as a kind of paired down version of the official Pokemon video games. There's no time wasted trying to level up or rest; you can jump headfirst into a battle.
Pokemon Showdown gives you a chance to build a custom team of Pokemon to battle with, or you can join a random match that will provide you with a lucky dip of Pokemon to use in battle.
2. AdventureQuest
Genre: Role-playing
AdventureQuest is a classic single-player RPG that allows you to play as a wizard, rogue, paladin, or something else entirely.
For those looking for a browser alternative to the likes of World of Warcraft, AdventureQuest is a great choice where you can really sink some serious playing hours in. With over 600 enemies, 400 weapons, and 150 unique armor sets to get your hands on, you'll spend many lunch breaks fully gearing up your character.
3. The Wiki Game
Genre: Puzzle game
Wikipedia isn't just for quick fact-finding. You can also pass some time with The Wiki Game. It's very simple for anyone to play. The aim of the game is to reach your "destination page" – a page chosen by you or someone else. All you have to do is start on a random, unrelated Wikipedia page and see how many links it takes to click through to get to your destination page.
This game is pretty adaptable and can be made as easy or difficult as you like. It does require some strategic thinking to reduce the number of links you need to click through. You can set yourself a target if playing alone or play against someone else to see who reaches the destination page faster.
4. GeoGuessr
Genre: Geography game
If you like to think of yourself as a bit of a geography or travel wizard, GeoGuessr is the perfect game for you.
Using Google Maps, GeoGuessr drops you in Street View in a random area of the world. All you have is Street View navigation to explore the area and make a guess of where you are on the globe map.
If you land in a city, you'll probably be able to guess the country by looking at street signs or car license plates. However, GeoGuessr sometimes likes to drop you on deserted roads with nothing to go on, making the choice much harder. The selections are totally random, so it can get quite tricky.
The closer you are to the right location, the better your score. Your language, landmark, flag, and local fauna knowledge will be tested here, but it's great fun!
You can also challenge friends or choose to play GeoGuessr games based in specific countries rather than a global game.
5. Lichess
Genre: Strategy
If you're looking for a good brain-teaser, chess is a classic choice. Chess is one of the oldest games in the world and yet still has a fairly active online fan base. Lichess is an open-source browser-based chess server and is great for new and experienced chess players alike.
You can choose to play anonymously against random people, or you can invite a friend by sharing a link to a game. This game is completely free as it's funded by donations. If you choose to create an account, you'll be able to track your past games as well as watch recent replays to help further improve your chess skills.
6. Tetris
Genre: Tile-matching puzzle game
While Tetris has made its way onto everything from console to mobile apps, it's still widely played via browser too. Given that it's one of the world's most popular, long-running video games, we thought it was definitely worth a mention here.
Tetris needs no introduction and is a great way to pass a few minutes if you're not looking for something too heavy to play. While Tetris 99 has helped boost the popularity of the game once again, you don't need to invest in a Nintendo Switch to enjoy some of the classic action.
Final Word
Browser games are perfect for casual gamers who perhaps don't have the time to invest in long-winded campaigns or battles. You can usually just drop into a browser game, sign in, and start playing straight away. Many of them are free, but some will have premium options if you really enjoy the game.
Luckily, there is a browser game out there for everyone. There are battle games, role-playing games, puzzle games, and classic games such as chess or Tetris to experience a bit of nostalgia along the way.
This is, of course, not an exhaustive list, and there will no doubt be browser games we haven't thought of yet. We'd love to hear what your favorite browser games are, so feel free to leave a comment below!