If you're looking for some new online games to get stuck into, you're no doubt spoiled for choice. One of the best parts of gaming is sharing the experience with your friends, this list of the best online games will hopefully give you a few ideas on what to play next. 
While there is a massive amount of choice nowadays when it comes to online games, we've put together some of our favorites. We've tried to cover a few different genres to give you some wide-ranging options of the best online games to pick up.
Best Online Games
Of course, this won't be an exhaustive list, but here are some of our top picks.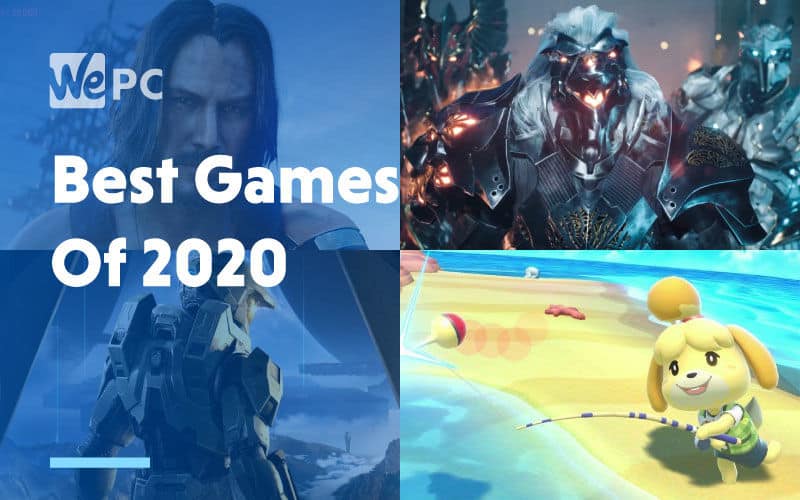 The Best Games Of 2020: 10 Games We're Looking Forward To The Most
Take a look at our top picks for the best games of 2020 across PC, Playstation, Xbox, and Nintendo Switch. Did your favorites make the list? Click below to find out!
1. Forza Horizon 4
Release Date: 2 October 2018
Genre: Racing
Publisher: Microsoft Studios
Forza Horizon 4 is a racing game set in an open world, based on Great Britain. Players can experience slightly condensed versions of scenic environments in the Lake District, the Cotswolds, and Edinburgh. 
There is an offline mode, but the real experience needs to be online. This game works in a synchronized shared world on servers that support up to 72 players. Players can experience a dynamic weather system to play in all seasons which changes the landscape. 
Late 2019, a battle royale-style mode was added during an update. This is a new 72-player mode that lets players start off driving around the open world with a slow, old car, eventually moving up to more powerful vehicles that appear on the map once you reach a safe zone. 
You'll need to challenge other players to races on the map to progress, but be careful, players can be eliminated from the game if they leave the safe zone or lose a head-to-head race. 
2. Call of Duty: Modern Warfare
Release Date: 25 October 2019
Genre: First-person shooter
Publisher: Activision 
One entry on this list unlikely to surprise anyone is Call of Duty: Modern Warfare or pretty much any of the Call of Duty titles in the series. 
Call of Duty: Modern Warfare is a first-person shooter game released in 2019. It's the sixteenth installment in the globally popular franchise. The story follows British SAS forces and a CIA officer who team up with the rebels of fictional country Urzikstan to defeat enemy Russian forces.
There is both a single-player campaign and multiplayer with the latter allowing for much more tactical gameplay. In the multiplayer, players can focus on map exploration and there's even a return of Killstreaks which gives you rewards based on the number of kills. 
The online mode can accommodate a greater number of players within the map than previous games in the series could. Many players grew up on the Call of Duty multiplayer franchise, while some believe it's become stale and formulaic, the newest edition spices things up enough to become truly addictive. 
3. FIFA 20
Release Date: 27 September 2019
Genre: Sports 
Publisher: EA Sports
Popular football simulation title, FIFA 20 is the 27th installment in the series. This series features both single-player and a popular multiplayer mode which allows you to play with friends and other online players.
One of the first things people love to do is to take control of their favorite club and engage in some competitive head to head action. The most popular game mode, however, is FIFA Ultimate Team. In this game mode, you'll be able to craft your own team with player cards you earn and trade for the more you play. 
This highly addictive game mode is often seen as the core of each FIFA installment and it's not hard to see why. You can create any football club you can dream of and bring them great success.
4. Minecraft
Release Date: 17 May 2009
Genre: Sandbox, Survival game
Publisher: Mojang
As a classic game recognized around the world, any list of online games would be incomplete without mentioning Minecraft. It's the best-selling video game of all time, enjoyed by millions.  
Minecraft is the ultimate sandbox gaming experience, where pretty much anything is possible to build and craft. 
You can get lost in the world of Minecraft on your own, but it's a great experience when enjoyed with friends online too. It's easier to build everything you want when you've got a little help from a friend playing alongside. 
Take part in one of the thousands of online servers, modded or otherwise and you'll likely make friends for life. Work together to create impressive castles, contraptions or even engage in a little PvP – the world is endless!
5. Halo Reach
Release Date: 14 September 2010
Genre: First-person shooter
Publisher: Microsoft Game Studios
The Halo franchise offers what's widely regarded as one of the best multiplayer experiences available. Recently released on PC as part of the Master Chief collection, old players and new alike can engage in some thrilling first-person shooter action. 
While the vast single-player campaign has plenty to offer, the real highlight of Halo is the online multiplayer mode. In a game series that has stood the test of time, Halo Reach's multiplayer mode was always a fan favorite. With game modes such as Slayer, Capture the Flag and Big Team Battle to pass the time, there is plenty of competitive action to be had here.
Final Word
As we said at the beginning, this is by no means a list that covers everything. There will be plenty of online games we've missed out. However, we wanted to cover a few different types of games from racing to first-person shooters. 
If there's a game you would have liked to see on the list, please leave a comment below and let us know.