The nine best RTX 3070 Ti laptop deals September 2022
The best RTX 3070 Ti laptop deals currently available: powerful laptop gaming at the cheapest price
Updated: Sep 21, 2022 10:41 am
If you are after the best RTX 3070 Ti laptop deals for September 2022 then you have come to the right place.
The RTX 3070 Ti is a very powerful laptop graphics card, with the higher TGP variants (more on this below) actually performing up there with some more expensive RTX 3080 laptops in some cases (though it doesn't quite match it in terms of performance at higher resolutions due to the lower VRAM).
Still, an RTX 3070 Ti laptop is not a cheap purchase, so these price reductions are the best chance you have at the moment to get these devices at a reasonable price point.
Top RTX 3070 Ti laptop deals September 2022
Best RTX 3070 Ti gaming laptop deals
Best RTX 3070 Ti laptop deals for creatives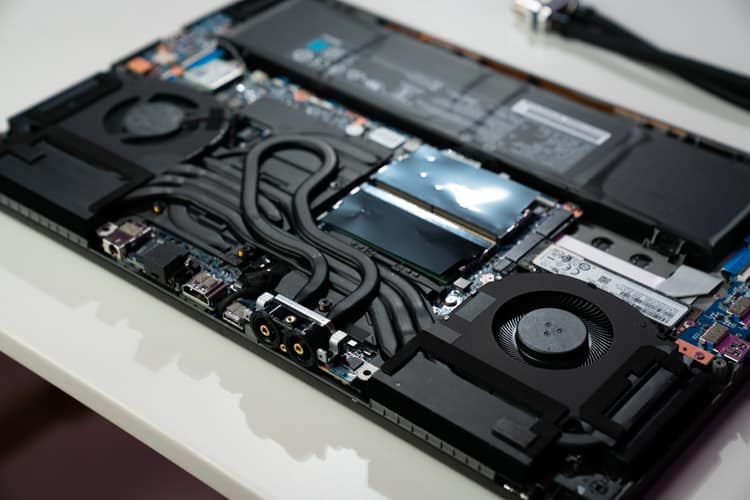 Laptop RTX 3070 Ti TGP explained: differences in GPU power
Total Graphic Power aka TGP is a way of measuring the power draw of a specific graphics card, measured in Watts (W). The higher the TGP, the better the performance. The key point is that you can get the same graphics card (e.g. an RTX 3070 Ti) with different TGP levels, which therefore perform differently in-game.
Looking at the above selections, the RTX 3070 Ti in the MSI Titan GT77, as well as in the Acer Predator Helios 300, MSI Vector GP76, and XMG Neo 15 have the highest available TGP for this GPU at 150W. The MSI Katana GF66 by contrast, has a much lower 105W TGP.
---