3 unmissable Secretlab Black Friday deals *LIVE NOW*
At these prices, stocks won't last long
Updated: Nov 25, 2022 2:08 pm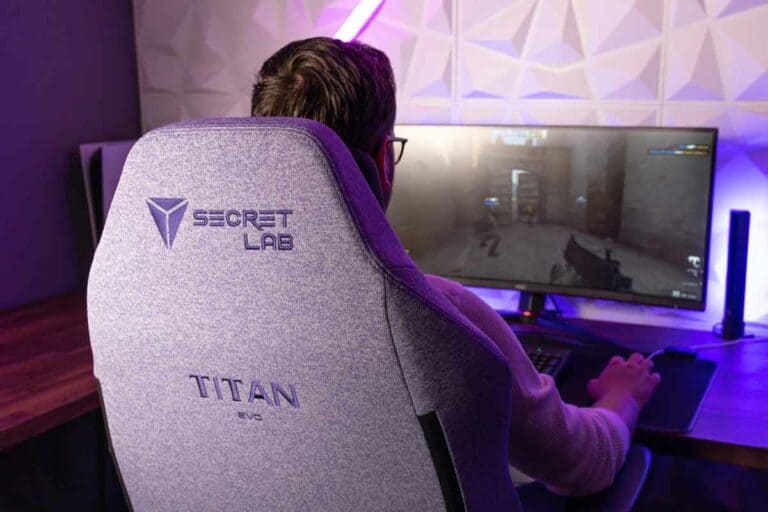 The Secretlab Black Friday deals have been going on for a couple of weeks now, but today is the culmination of the holiday sales period.
Today, you can get a hold of a new Secretlab gaming chair at a price that's never been lower, despite the recent Secretlab Black Friday sales. Today's prices are as good as they're going to get.
Latest Secretlab Black Friday deals
Editor's pick
$70 off
Secretlab TITAN Evo 2022 Series – Neo Hybrid Leatherette
$130 off
Secretlab Titan 2020 – Charcoal Blue
$100 off
Secretlab Titan Evo 2022 Series – Automobili Lamborghini
*Prices are subject to change. WePC is reader-supported. When you buy through links on our site, we may earn an affiliate commission.
Learn more
That's right, Secretlab is discounting their chairs by hundreds of dollars right now, and unfortunately, you're going to have to act fast, as the chairs won't be in stock for long, especially at these prices.
Black Friday Secretlab Titan EVO deal
Happily, Secretlab has seen fit to throw down some big discounts on their current top-dog gaming chair. With this Secretlab Titan EVO 2022 Black Friday deal, you can get our current best gaming chair for almost a 5th of its regular retail price, which is already lower than it would be due to Secretlab's direct pricing scheme, so really, you're easily saving a few hundred bucks.
We like the Titan Evo 2022 series for its magnetic ecosystem of accessories, limitless ergonomic adjustability, and unparalleled build quality. So, don't hang about, and take advantage of this fantastic Black Friday Secretlab offer.
Black Friday Secretlab Omega deal
As Secretlab is discounting its entire range, we can't get away without mentioning its Omega line of chairs. While not as ergonomically customizable as the titan, many people find it far softer, additionally, it's already priced lower than the Titan, so the $130 discount lowers it to an insane price.
Black Friday Secretlab Automobili Lamborghini deal
You can also save a cool $100 on the special edition Lamborghini x Secretlab collab. This chair has all the same features as the regular Titan Evo 2022 series, but with design influence from the venerated Italian supercar brand. Definitely, one to look out for during the Secretlab Black Friday sales.
Are Secretlab chairs worth it on Black Friday?
Yes. Secretlab chairs are already the best of the best, and the sales make them more accessible.
Do Secretlab chairs offer good value for money?
Yes. outside of the Secretlab Black Friday sales, they are quite expensive, but totally worth it. At these prices, even more so.
Other Black Friday deals
Already seated? Here are some more Black Friday deals you might like.
Check out all our Black Friday deals here.
---