CD Projekt Red Calls In Keanu Reeves To Announce Cyberpunk 2077 April 2020 Release Date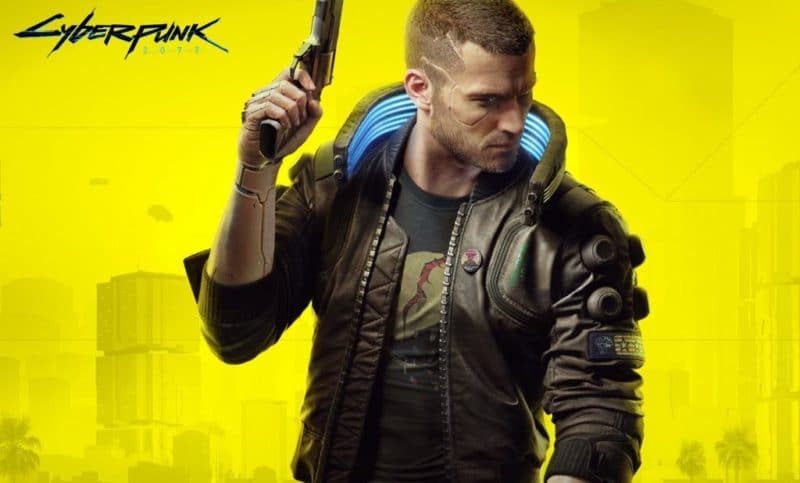 You've got to admire CD Projekt Red's flair for making a statement and their appearance during the Xbox E3 2019 briefing was nothing short of a masterclass in how to make an announcement.
The Polish developer of the much-loved The Witcher franchise, not only confirmed an April 16th, 2020 release date for its upcoming futuristic RPG, Cyberpunk 2077 but brought in no other than Hollywood superstar of The Matrix and John Wick fame, Keanu Reeves, to share the good news.
To boot, Reeves also features in the game as Johnny Silverhand, fully motion-caped with flowing locks, brooding stare, and all. From what we understand, his character is set to play an essential part in the narrative, joining forces with the player to "burn" the city.
For good measure, a new trailer was broadcast featuring more of the seedy underbelly of Cyberpunk 2077's dystopian setting, the teaming and uncouth metropolis, Night City.
We witness protagonist V, an enhanced mercenary, dealing with the aftermath of a botched deal that initially promises to make him rich. Returning to what we presume is some sort of crime lord to deliver a lucrative chip of some description, V heads to the bathroom to freshen up. A flashback to a heated escape reintroduces a character from last year's big E3 reveal, Jack, who is fatally wounded.
Jumping back to the crime lord's hideout, V's fights for his life using an impressive retractable blade before facing off with a tech-controlling cyborg and getting gunned down. V awakens to the sweet expletives-laden tones of Mr. Reeves virtual incarnation.
The trailer finishes off with a peek at recently leaked details of Cyberpunk 2077's standard edition package and our first look at the game's official cover which has V sporting a handgun on a yellow background.
The base edition gets a similar treatment to The Witcher 3: Wild Hunt with a trove of extras including a color map of Night City, a world compendium, and a set of postcards alongside digital content in the form of an art booklet, sourcebook, soundtrack, and wallpapers.
Expect a steady flow of gameplay details and narrative insights in the lead up to the release of Cyberpunk 2077. April 16th, 2020, can't come soon enough.