*LATEST* COD Mobile Season 7 – release date prediction & everything you need to know
Everything you need to know regarding the next COD Mobile Season 7 update
Updated: Aug 23, 2022 11:53 am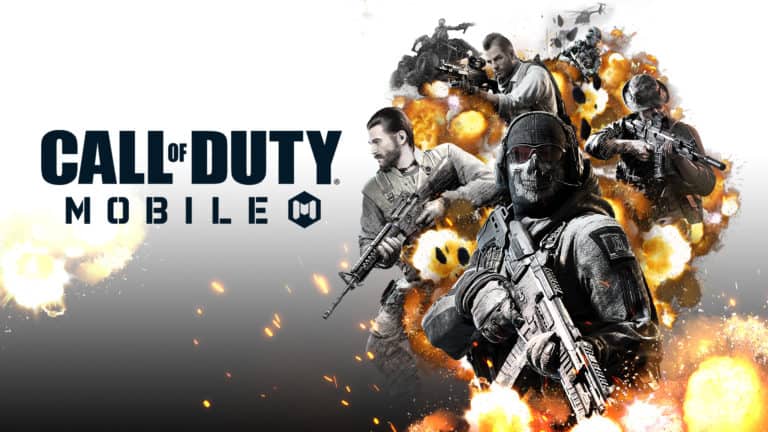 With the dust hardly settling from COD Mobile season 6, eager fans of the game are already starting to seek out information on COD Mobile Season 7.
Here's everything we know on the latest COD Mobile Season 7 release date leaks, test builds, and announcements.
At present, COD Mobile Season 6 has been offering up some cool new weapons and the arrival of the newest 'Favela' map – set in the streets of Brazil.
While the current season is still set to run for around a month, fans of the game are already asking when the COD Mobile season 7 is due out for release.
The latest chapter in the COD Mobile saga shall be coined "Elite of the Elite" and will see global warfare erupt across multiple different maps.
READ NOW: Call Of Duty Modern Warfare 2 pre order
COD Mobile Season 7 release date & time
Activision has recently announced that COD Mobile season 7 will be released on Wednesday, August 25th at 5 PM PT/8 PM ET/ Thursday, August 26th at 1 AM BST.
Like always, the patch may be available around a day before the Season 7 launch date – available through the Google Play Store and Apple App Store.
UPDATE: COD Mobile Season 7 will be titled COD Mobile Season 7: New Vision City. We even have the patch notes!
COD Mobile Season 7 Patch Notes
New Vision City includes:
New Vision City, a high-tech metropolis newly built in Isolated, is facing a Sustainable War threat! Come and rise against post-humans at the request of Public Security Section 9!
Updates in Ranked Match: Ranked rewards are better than ever, and we made some upgrades to the overall Ranked experience.
Switchblade X9: A high-tech SMG that can display its full capabilities in close-quarters battles!
The passive skills of BR Classes have been updated to provide more options for soldiers.
Ranked Match Update
New Theme and Rewards
New Ranked Match rewards are available.
New Features
Grand Master Bonus
Once players reach Grand Master III in either BR or MP, they will receive an XP bonus in the other lower Ranked MP or BR before leveling up to Grand Master.
Daily First Win
Receiving the first win of the day in some modes will grant the player Rank XP.
Modes with first-win bonuses refresh daily at midnight.
Gamemode Multi-Select Bonus
Players can earn an extra Rank XP bonus by completing Ranked Matches in various modes.
Map Pool Update in Ranked Mode
In Season 7, the map pool of Ranked Mode will be divided into two pools: the Generic Map Pool and the Seasonal New Map Pool. Players ranked Pro or higher may randomly select maps from either map pools, while players ranked below Pro can only choose the maps from the generic map pool.
Generic Map Pool: Composed of maps with stable player experience and balanced performance, accessible for players of all Ranks.
Seasonal New Map Pool: Composed of new maps and optimized existing maps, accessible for players at the Pro Rank or higher.
New Map Ranked Protection
For players that get randomly queued into a new map pool and end up losing the ranked match, the new map challenge will trigger protection where the losing team can gain a Rank XP bonus.
Other Optimization
Adjusted the weight of performance score and result score.
The settlement of Rank XP has been modified to increase the proportion of performance points and decrease the proportion of result points.
Optimized team-up ranked match experience.
We have improved the balance of team-ranked matches and reduced the queue time to enter the match.
Ranked Match Balance Optimization
Players at Legendary Rank will not join a match with players at Master Rank in the single ranked match.
Ranked Icons
We have added the 2022 S1 and S2 rank icons.
Limited-Time Offer for Tournament Seasonal Camos
Tournament Seasonal Camo Crates (Selectable) from previous Seasons are available for a limited period of time in the Tournament Milestone. Players can now choose Tournament Seasonal Camos from the previous Seasons.
Ranked Mode Update
Team Deathmatch:
We have removed a map where engagement paths were overly complicated and presented unnecessary difficulty for players to gain a head start. We will subsequently reevaluate and optimize the maps.
Removed Map: Scrapyard 2019
New Maps Added: Favela, Apocalypse, and Summit.
Search & Destroy:
We have removed some maps with poor player engagement experience and unnecessary learning pain points. We will subsequently reevaluate and optimize these maps.
Removed Map: Hardhat and Vacant.
Newly Added Map: Favela, Summit, and Takeoff.
Domination:
We have removed some maps where the pacing of the gameplay was confusing and slow. We will subsequently reevaluate and optimize these maps.
Removed Map: Hardhat, Vacant and Hacienda.
Newly Added Map: Favela and Nuketown.
Hardpoint:
We have removed some maps with unnecessary learning complexity and unbalanced objectives. We will subsequently reevaluate and optimize these maps.
Removed Map: Hardhat, Scrapyard 2019, and Vacant.
Newly Added Map: Apocalypse and Raid.
This feature allows players to share their fully leveled Mythic weapons with their teammates using Mythic weapon projections.
Feature Introduction
When the Mythic weapon reaches the highest level, the Mythic weapon share feature will be unlocked for players to share max-level Mythic weapons with their teammates.
The number of Mythic weapon projections that a player can share per round equals the number of max-level Mythic weapons the player owns.
Mythic Weapon Projection Features
Players may share the projection at the beginning of each round.
Mythic weapon projections will directly replace your teammate's current primary weapon and can be dropped up to three times.
When the Mythic weapon projection is dropped in any form, the appearance will disappear and only the basic weapon shape and attachments will be retained.
Mythic weapon projection supports multiple MP modes. Mythic Share-related features can be turned on/off in settings.
New Operator Skill
Claw
Claw is a lethal firearm with ricochet ballistic rounds, rapid rate of fire, and rapid-fire spread shot.
New Features
A new weapon comparison system is now available, displaying more comprehensive and accurate information to help players select their own loadout.
Vehicles in the Ground War now support camo equipment. The vehicle camo update in BR loadout will also sync with Ground War.
Other Updates
We have added a scorestreak bonus for the in-game medals to enhance the feedback on medal achievements.
We have added a new throwing action for the Trophy System. The throwing trajectory has changed, but it will not affect the maximum throwing distance.
We have made some optimizations to the OB system.
What new features to people want in COD Mobile Season 7?
The COD Mobile Reddit is a very vocal place for new features fans want to see coming to the game.
One of the softer features, but would be welcome, is the addition of the UAV animation from Warzone included in the game.
It sounds like a minimal change, but as one gamer explains: "The one in Warzone looks better, you can hip shoot and it doesn't cut you off fire, you don't have to holster and unholster every time you call a UAV, actually better all round."
What Was In COD Mobile Season 6?
COD Mobile Season 6 included new battle pass free trials that had weapons such as a new precision SMG, new camo's, new weapon blueprints and the Sky Sentry Calling Card at Tier 50.
Then there's the premium pass tiers. That came with the chance to earn all the content available in the To The Skies stream such as Wraith, Sophia, Ethan and more. There's also once again the traditional weapon blueprints and other stuff that you can get.
Finally, there was a brand new multiplayer map. Favela was based on the Call Of Duty: Ghosts version of the map, and allowed players to take each other on in a new area.
What to expect from COD Mobile Season 7?
Like most of the season updates for COD Mobile, the latest season will likely come with a new map, new weapons, and potentially new game modes.
The new Elite of the Elite Season 7 release will feature many of the same arrivals, including the following:
COD Mobile Season 7 new weapons
Almost every COD Mobile season update has featured new weapons – meaning Season 7 will likely be the same.
As you can see from the image above – posted by Activision – it looks likely that several new guns will become available in the latest season.
One confirmed weapon is the Hades LMG that was previously seen in the Black Ops 4 title. It looks set to feature a bunch of attachments too, with Activision recommending users save up now for this high-powered weapon.
A new crossbow is also set to join the game's inventory, allowing players to get a little more personal with their frags.
The last couple of season updates offered up some cool new items in the inventory, including a full-auto pistol, semi-auto rifle, and a cooling compressor attachment for the RPD.
Remember, not all the new weapons will be available upon season launch – some require the completion of achievements to obtain.
COD Mobile Season 7 new maps
Again, new maps have featured heavily in the COD Mobile Season updates. The latest is called Favela and will see players run the streets of Brazil in order to claim victory.
The new COD Mobile season 7 is set to feature two new maps for handheld devices and you may recognize them.
The first will be Scrapyard 2019, a classic Modern Warfare 2 map that was hugely popular amongst fans of the game. This map was actually available in COD Mobile 2020 – receiving new updates to freshen it up for the upcoming season.
Players will also be able to play Monastery as well – another rework of an existing map from back in September 2021.
How big is the COD Mobile Season 7 update?
There is no official information regarding the full size of the COD Mobile Season 7 update.
That said, if other seasons are anything to go by, we can expect the latest saga to run around 2GB. It's a big ask for a lot of mobile players, so it'd be recommended to get a MicroSD card for your
For players worrying about unstable downloads, fear now, you can use the direct APK and OBB download links straight from the website to download and install the game.
READ NOW: COD Modern Warfare 2 Beta release date
What was the COD Mobile Season 6 update?
The COD Mobile Season 6 update gave life to the latest 'Favela' map, set in the streets of Brazil, over several terrain levels and landscapes.
Alongside this, the COD Mobile Season 6 update also featured two new weapons, including the KSP 45 and L-Car 9.
The former is a submachine gun that features a three-bullet burst, great for continuous control over longer gun fights. This particular weapon was first seen in Black Ops Cold War, making a reappearance in the latest season of COD Mobile.
The L-Car 9 is a fully automatic pistol that becomes available after completing a slew of seasonal challenges.
The Season 6 update will also feature a new aircraft called the Jackal – equipped with high-powered missiles, flares, and automatic cannon.
Is Cod Mobile still full of bots?
No, not really. There are not many bots in the game, but sometime Activison will fill empty slots with bots due to the large number of players required for battle royale.
What is the best gun in COD Mobile Season 6?
The most popular gun is the QQ9 sub machine gun, with most opting for this over the Fennec and the MAC-10.
Is COD Mobile growing?
Yes, it appears so – at least from a business perspective, Recent reports show that Call of Duty: Mobile's revenue has increased 45% year-on-year – with a lot of that growth driven by the Chinese market.
---