HP Omen Gaming PC Cyber Monday Deal: Save $100 on a 3080Ti prebuilt
You can currently save hundred on the HP Omen 30L and HP OMEN 35L gaming desktops but how about one with an RTX 3080 Ti?
Updated: Nov 29, 2021 5:09 pm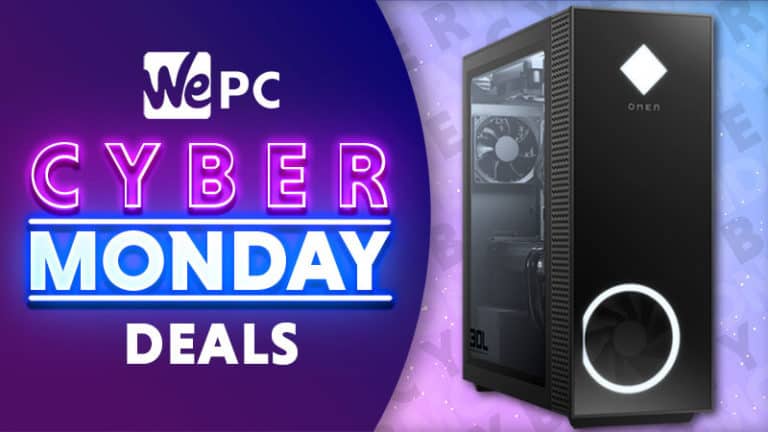 Cyber Monday is here! Grab the best deals at HP and be sure to check out the Black Friday HP Omen Gaming deals below.
Cyber Monday is underway, and with it, plenty of high to low-end gaming PC deals from HP. The most notable deal from the major prebuilt PC and laptop manufacturer is the HP OMEN 30L. This series is the brand's greatest line of desktops, featuring a range of different specs to cater to a number of budgetary and gaming needs.
Cyber Monday deal: HP OMEN 30L 3080 Ti gaming PC
The HP Omen 30L gaming PC features some of the most powerful specs on the market, allowing you to play any game, in any settings, regardless of the resolution. Inside we have an Intel i7 processor, the RTX 3080 Ti, 32GB of RAM, and a 512GB SSD.
Cyber Monday Gaming PC Deal of the day – HP OMEN
Best HP OMEN Deal: 30L Gaming Desktop | $2,499.99 $2,399.99
The best deal at the moment is with this HP OMEN 30L Gaming prebuilt. This features a powerful Intel i7 11700K & RTX 3080 Ti combination, along with 32GB of RAM, a 500GB SSD, and 2TB of HDD space.
You can view this deal right here.
—
Todays best HP gaming PC Cyber Monday deals
---