Ubisoft releases For Honor patch notes for update 2.33.1
The latest For Honor patch nerfs Shinobi Fighters
Updated: Jan 27, 2022 3:43 pm
On January 27th, 2022, a new update was rolled out to PC, Xbox One and PS4 for For Honor, making some slight changes to the Samurai Fighters the Shinobi. Here's a run down of the patch notes for For Honor update 2.33.1.
For Honor 2.33.1 patch notes — changes to Shinobi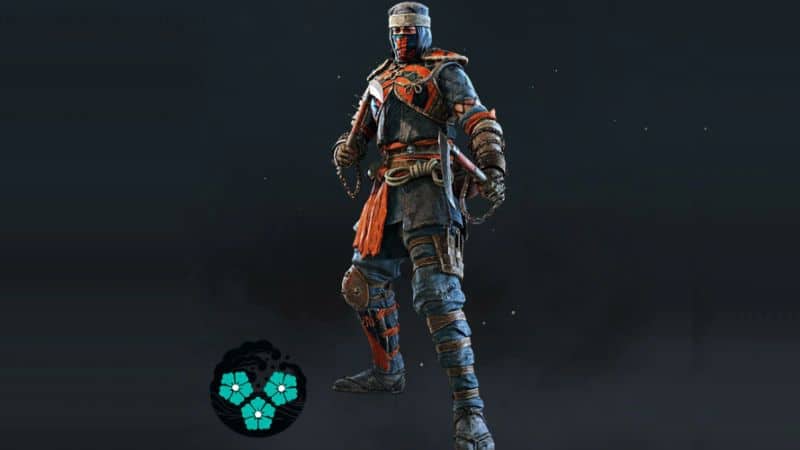 After the Shinobi were considered to be too over-powered during the latest Testing Rounds, some nerfs are required, making up the changes made in January 27th's For Honor update 2.33.1. Among the top changes, an increase to stamina costs for some moves hopes to make players reconsider if they really need to use it, while Shooting Stars has been nerfed so it isn't always used followed by Dodge Kick.
Here's the list of changes, and you can check out the full patch notes and Dev comments at ubisoft.com.
Front/Side Dodge Kick miss recovery has been increased to 600ms
Stance change no longer allowed during last 100ms of Front/Side Dodge Kick miss recovery
Player can now target swap during Front Roll
Stamina is no longer regenerated during Front Roll or Back Flip
Back Flip iframes and dodge frames introduced at 100ms
Attack Recoveries can now cancel to Back Flip from 200ms to 300ms
Shooting Stars recovery has been increased by 100ms
Shooting Stars recovery also no longer guarantees front Dodge Kick when it lands
Chain links to Teleport Kick duration increased to 66ms
Flip Kick stamina cost increased to 15
Back Flip and Front Roll stamina cost increased to six
Update file sizes – For Honor 2.33.1
| | |
| --- | --- |
| PS4 | 1.71Gb |
| Xbox One | 2.11Gb |
| PC | 2.11Gb |
The update starts at approximately 6am PST/9am EST/2pm GMT and, according to For Honor on Twitter, should last around an hour and a half.
---