For Honor year 5 season 4 release date and Frostwind Celebrations announced
Updated: Dec 2, 2021 6:12 pm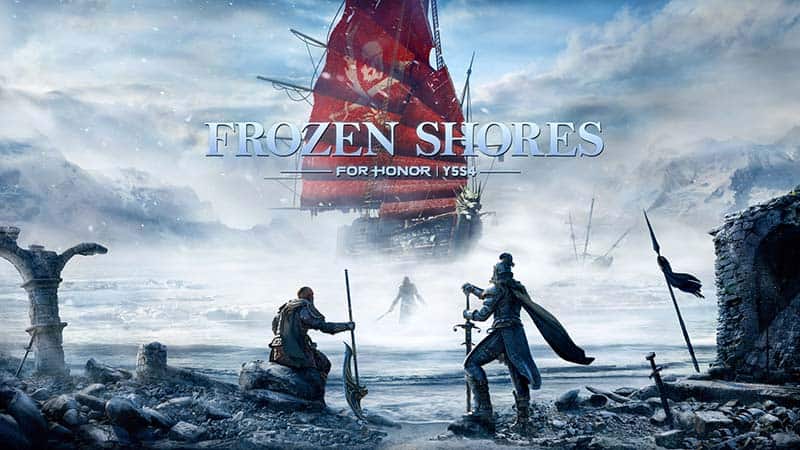 For Honor is Ubisoft's fighting game, taking on a mixture of in-depth fighting game style mechanics into a third-person hack and slash aesthetic. So far, there has been many seasons and content updates keeping the game fresh and exciting. While Year 5 Season 3 has been out for some time, the good news is that there is even more content coming in For Honor Year 5 Season 4
If you're wondering when the For Honor Year 5 Season 4 release date, the good news is that it is this month. Finally, Ubisoft called the new season Frozen Shores, indicating it is yet another wintery themed content update. Here is what you can expect from the new For Honor Year 5 Season 4 content.
For Honor Year 5 Season 4 release date
For Honor year 5 season 4 release date is set for December 9. Warriors want to rest this winter. However, it appears the fighting is nowhere near stopping. Mysterious ships have turned to Heathmoor and docked, and trouble is now loose. Among the ships is a new class, the Shinobi, which has been tested on many occasions and is ready for deployment in the live servers.
From December 9 to 30, players who take part in the new Frozen Shores update can participate in the new Frostwind Celebrations, allowing players to take part in a free battle pass for the Christmas spirit. Expect to get free content, outfits, and more. If you're interested, you can buy a premium version, which offers the usual perks and more goodies to earn and unlock.
Moreso, a new round of the Testing Ground allows players another look at the new game features coming up in later seasons or years. This round of testing features the new Dominion game mode and Conqueror character. This testing period runs from December 30 to January 6.
For Honor Year 5 Season 4 update 2
The second update to the game comes out on January 27. Update 2 brings a new hero into the world, along with a few more limited time events and rewards for players to earn. It means that players will have plenty to do throughout For Honor Year 5 Season 4, keeping you all entertained for the months to come.
If you're interested in the new content, you can get the game, or get the Uplay+ subscription fee and jump in on December 9.
---