We're back again with our weekly Friday Freebie round-up of all the games you can play completely free over the coming weekend, whether that's free-to-play newcomers, free weekends, giveaways, or the weekly haul of Epic Games Store freebies.
Next Up Hero
Visit the Epic Games Store to pick up one of the two of this week's freebies. First up, we have Digital Continue's 2018 Next Up Hero. It may not have the popular appeal of recent Epic Games Store giveaways (few games can square up to GTA V), but Next Up Hero is nothing to scoff at, offering barrels of light-hearted, dungeon-crawling fun.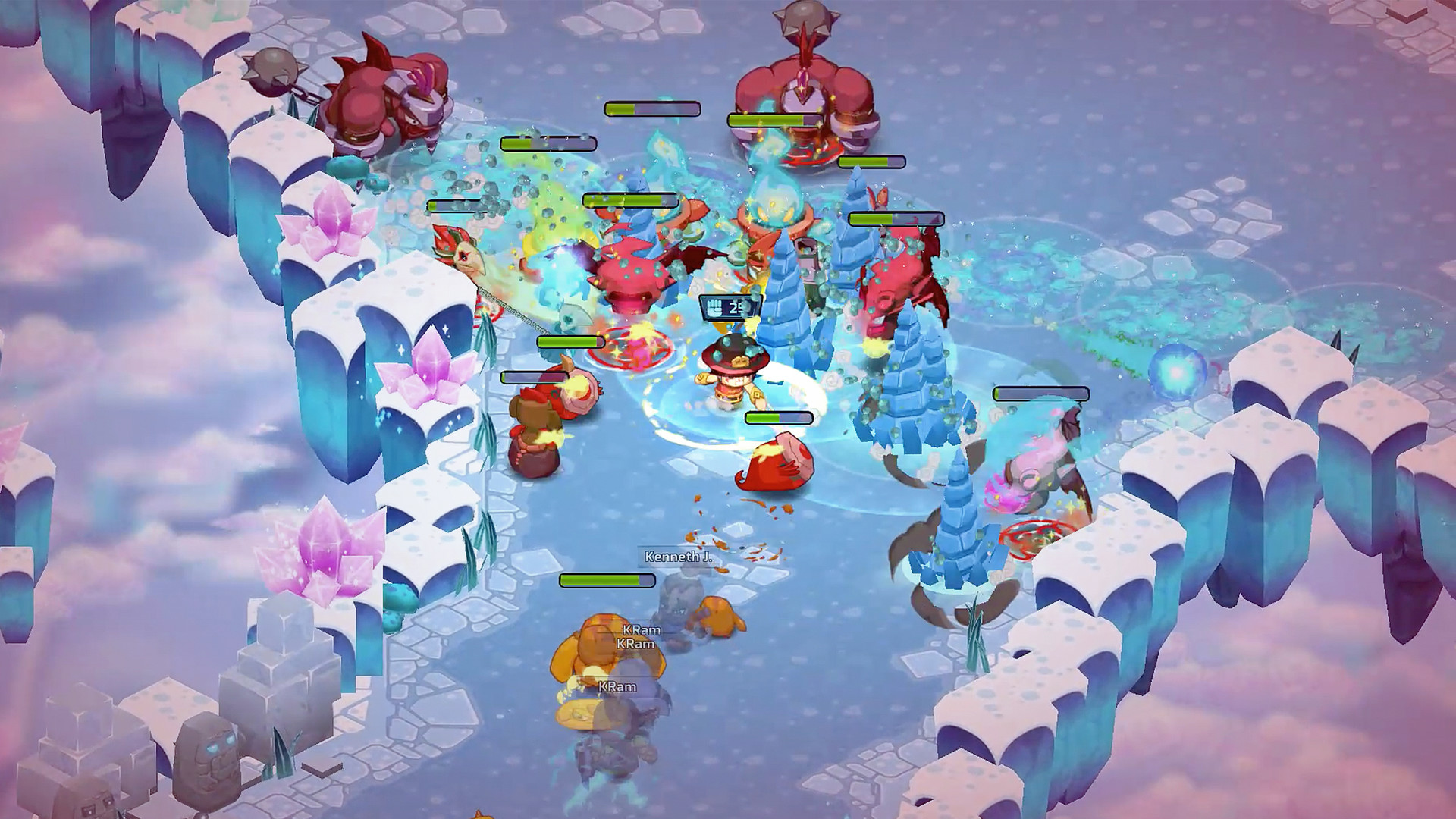 "Next Up Hero is a Gauntlet-style dungeon crawler starring hand-drawn heroes that hack, slash, shoot, drum, boomerang, jet, and explode their way through Ventures. Choose your Hero (and/or invite a friend to co-op) and start rolling dungeons, gearing out, and maxing your stats against the vile monsters known as the Ceaseless Dirge."
Tacoma
Accompanying Next Up Hero on this week's Epic Games Store freebie slate is Tacoma from developer Fullbright and the narrative team behind Gone Home and BioShock 2: Minerva's Den.
Investigate a derelict space station as an interactive investigator. You'll glean information from animated AR scenes to understand what happened to the crew. Each play-through will set you back two to five hours, depending on how thoroughly you investigate. A multi-path story system ensures each session is different from the previous one.
Each crew member has a story that the player must piece together by examining objects, reading through notes and communications, and diving into their inner thoughts. Tacoma is set in 2088, and Fullbright has done well to craft a convincing fictional universe depicting humanity's expansion into low-Earth orbit.
"An Abandoned Space Station. A Mysterious AI. And You. The crew of Lunar Transfer Station Tacoma were going about their workaday lives when disaster threw them into chaos. Discover what fate awaits them in Fullbright's bold and innovative follow-up to Gone Home."
Remember to claim and add both of these to your Epic Games Store account before next Thursday, July 30th, at 4 pm BST/8 am PT. The games are then yours forever.