Glorious GMMK 2: release date, preorders, specs, latest news
Here's everything you need to know about the GMMK 2
Updated: Mar 24, 2022 4:23 pm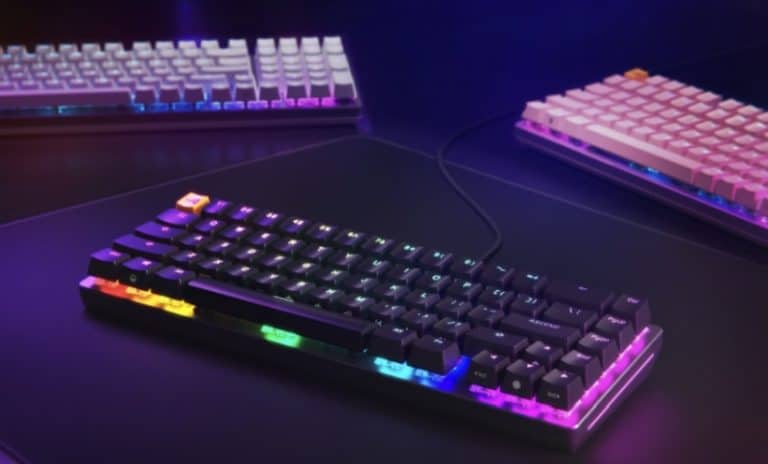 The Glorious GMMK 2 is soon to release, which is excellent news for those of you looking for a new mechanical gaming keyboard. Glorious has been known for providing unapologetically branded keyboards, mice, mousepads, and more. Since starting out a few years ago, they've experienced a huge rise in popularity, thanks in no small part to the quality and relatively accessible pricing of their products. The original Glorious GMMK was met with a very positive reception from the keyboard enthusiast community for its openness to upgrades and excellent build quality.
GMMK 2 release date
Happily, we aren't too far away from the release of the GMMK 2. According to Glorious themselves, it's set to start shipping in early April with the pink version shopping only a little later sometimes in April-May. This makes for good news for keyboard people as a new keyboard could be on your desk within the next 3 weeks.
Glorious GMMK 2 Pre-orders
So, when can you pre-order the GMMK 2? The answer is right now! Pre-orders were previously only open to members of the Glorious Guild, but now they are open to anyone and everyone. We'd recommend getting in there rapidly as GMMK are known to sell out very quickly and the GMMK 2 will be no exception.
GMMK 2 specs and pricing
With the GMMK being so modular, GMMK literally stands for Glorious Modular Mechanical Keyboard. This makes it difficult to provide a spec list as your specific configuration will likely end up different, but here goes.
Choice of 65% or full-size board
KEYCAPS: ABS Doubleshot Keycaps (OEM Profile)
SWITCHES: Glorious Fox Linear Switches (Pre-Lubed)
BODY: CNC Machined Aluminum Top Frame; Polymer Bottom
DIMENSIONS: 12.3" x 4.1" x 1.5" (313 x 105 x 37.5 mm)
WEIGHT: 1.9 lb (.88 kg)
ANGLE: 7°; 14° (Feet Extended)
MOUNTING STYLE: Tray Mount
STABILIZERS: Plate Mount Stabilizers (Pre-Lubed); Supports Screw-In Stabilizers & GSV2
RGB: 16.8 Million Color Per-Key LED Backlighting; Diffused Side Lights
SWITCH SOCKETS: 5-Pin Hotswap Support; North-Facing
INTERFACE: USB-C 2.0
CABLE: 6 ft (2 m); Braided; Removable
FIRMWARE COMPATIBILITY: Glorious CORE & QMK
The specs listed above are for the prebuilt variant. The Prebuilt GMMK 2 will cost $119.99 plus shipping fees. The Barebones variant will retail for $79.99 with the same shipping fees. Additionally, you can use Glorious' configurator to build a keyboard for the ground up, be warned, however, as this can result in prices reaching up to $500+
---