Halo Infinite – Release Date, Rumors, and News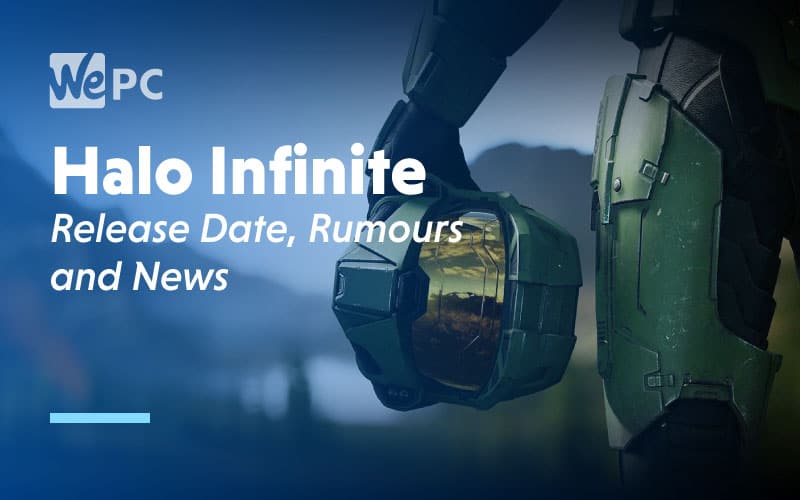 It's no secret that Halo 6 – Halo Infinite to be more precise – has been in the development stages for some time now. It's a game that has been eagerly anticipated by fans worldwide ever since the ending of Halo 5. However, we haven't heard much from the 343 Industries guys regarding what we can expect for the upcoming game. Not until recently anyway.
A new trailer has surfaced after this years E3 (you can check that video out further down the article) of the upcoming game which has only sparked more excitement for its imminent release. Well, not exactly imminent, let me explain.
Halo Infinite Release Date
The word on the street is that Halo Infinite is set to release in the winter holidays of 2020, this being said though, an official release date has yet to be announced. Microsoft confirmed this at an E3 press conference earlier this year.  A Microsoft spokesman said that the game would be a launch title for its next-gen console – currently being dubbed as Project Scarlett – with the PC version being released simultaneously.
Halo Infinite – E3 Trailer
This year's E3 played host to the new Halo Infinite trailer which depicts a UNSC soldier, aboard a Pelican, seemingly derelict in deep space. After a couple of tense minutes, we finally catch our first glimpse of the Chief. I'll not spoil too much, just go ahead and watch the trailer above.
Unfortunately, we don't get a taste of any actual gameplay, but that's usually the case with these theatrical trailers. There is plenty to talk about though such as some loaded Cortana voiceover and a completely fractured Halo ring.
What's New?
Apart from the trailer, not much has been discussed regarding the game, unfortunately. However, one thing that has been mentioned is the new engine 343 Industries have spent years building. The new engine will be implemented into Halo Infinite and will result in a new graphical style and some other "cool features" which have yet to be released.
The guys behind the storyline say they're trying to develop a game that adapts to user's decisions and choices. We've seen this in games before and feel like it would be a welcome addition to an already cool storyline. Furthermore, there are going to be more RPG elements in Halo Infinite than previous versions of the game.
Even though we aren't sure on a date, we are sure that a Beta will be released for Xbox users. It will allow users to test and give feedback on the new gameplay and some in-game features. No luck for PC users, unfortunately. We also know that forge is making a return and 343 don't plan on taking the battle royale route anytime soon — bad luck PUBG fans.
Halo Infinite Gameplay
We currently don't know too much about the gameplay, mainly because we haven't seen any footage or demos as of yet. However, with the new engine 343 Industries plan to implement in Halo Infinite, we know that, at a minimum, the graphical style of the game is going to change. The feel of the game could also change with the new engine if 343 decide to alter the game mechanics.
Unfortunately, these are the sort of questions we just can't answer right now. Hopefully, with any luck, the Beta will be released shortly, and we can all get a taste of what's to come.
Seemingly, with all Halo games, we will see a multiplayer feature. We already know that Halo Infinite will feature a four-way split-screen mode, thanks to confirmation on a 343 stream a while back.
Forge will be making an epic comeback in this game. However, it won't be 343 developing this function. The job has been assigned to co-developer Skybox Labs, the studio behind Halo 5's PC map-making tool. We will, undoubtedly, see some cool new capabilities and features with the new iteration of Forge, as we always do.
Final Word
So, there you have it, pretty much everything we currently know about Halo Infinite, one of the most eagerly anticipated games of 2020. We will be updating this article whenever new news drops, so keep your eyes on this space to find the latest updates and rumors.
Let us know what your thought of the new trailer by leaving us a comment in the section below!