5 best Hisense TV Black Friday deals
Grab yourself a new 4K or smart Roku TV, with these early Cyber weekend deals
Updated: Nov 25, 2022 4:48 pm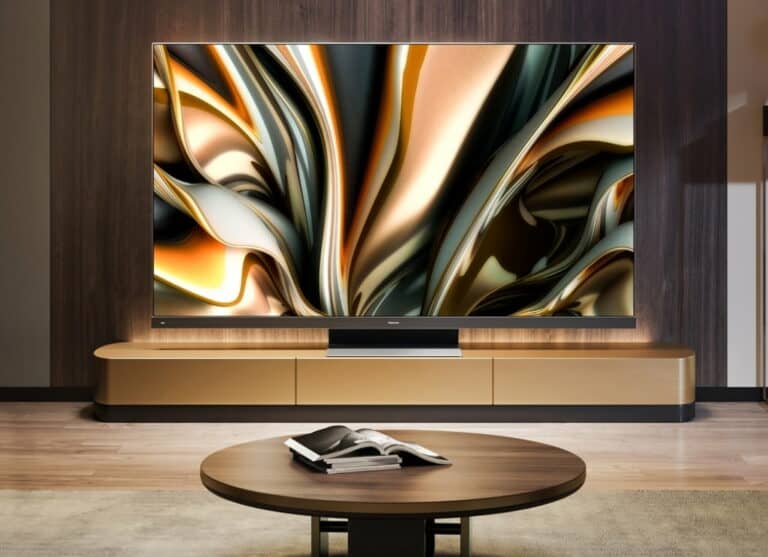 Hisense offers a wide selection of electronic goods, bringing more affordable options to the table that still tick all the right boxes.
Black Friday is here and gives those who are looking for a new TV the perfect opportunity to save hundreds on high-end models.
We have sourced the 5 best early Black Friday Hisense TV deals we can find, all coming in with different price points, sizes, and features. All the options are 4K.
Current TV Black Friday deals
5 best Black Friday Hisense TV deals
Hisense has 4K TVs ranging from under $1000 all the way down to under $200, so there is truly a set for everyone.
Before buying one of the deals make sure you are aware of what size TV you need/ will fit in your current setup. You also need to be aware of what specs you require, what sort of smart technology you would want to be included, or what sort of ports you need.
Hisense's latest QLED TVs are fantastic for the price. This TV features a 4K resolution with quantum dot color, HDR10+, and Dolby Vision/ Atmos.
Aside from all the advantages of a QLED panel, you also get smooth motion & 120Hz Native Refresh Rate, making this ideal for living room gaming. All in all, a great TV for films, shows, and games.
---
This Hisense TV will give your home theatre setup a wonderful 4K centerpiece for a very low price.
As a smart TV, you are going to be able to enjoy all your usual streaming services through Roku and this model is also compatible with Amazon Alexa.
The Hisense R6 series is also available in 65-inch and 43-inch models.
---
The A6G series offers potential buyers a very large cinema experience for under $450. This 4K smart TV brings Dolby Vision and Dolby Atmos to the party, plus all the benefits of Android TV.
---
The most affordable Hisense TV deal for Black Friday is this 43-inch 4K model.
this features HDR, Dolby and works with Alexa/ Google or Apple Homekit. The TV comes with motion rate 120, which enhances fast-paced action from sports, TV, and film.
---
READ NOW: Black Friday 65 inch TV deals 2022
More Black Friday deals
Interested in other technology deals this Black Friday? Here are the best Black Friday deals on the internet.
Check out all our Black Friday deals here.
---