How to get Diablo 4 beta access key
Updated: Mar 10, 2023 11:57 am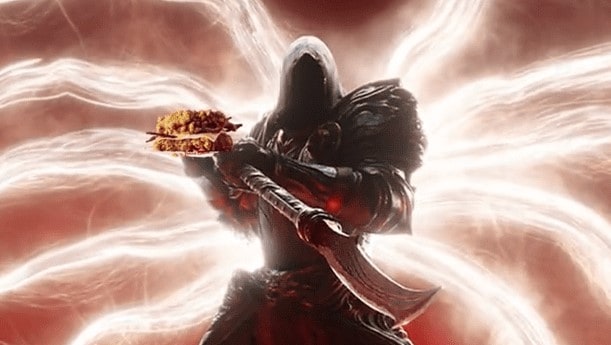 Blizzard Entertainment's newest title was announced at The Game Awards 2022, and fans have been looking forward to Diablo 4 thereafter. So what's the latest news on this the newest action RPG game by Blizzard? You can now get a Diablo beta access key with the purchase of a KFC menu item online! Let's get into the details shall we?
KFC have tweeted that you can follow a promotional purchase of their Double Down Burger via the KFC app to secure yourself a Diablo 4 beta access key!
How to get the Diablo 4 beta access key
KFC coming in clutch for Diablo fans, with a brand new way to get a beta access key.
This information comes courtesy of KFC's Twitter.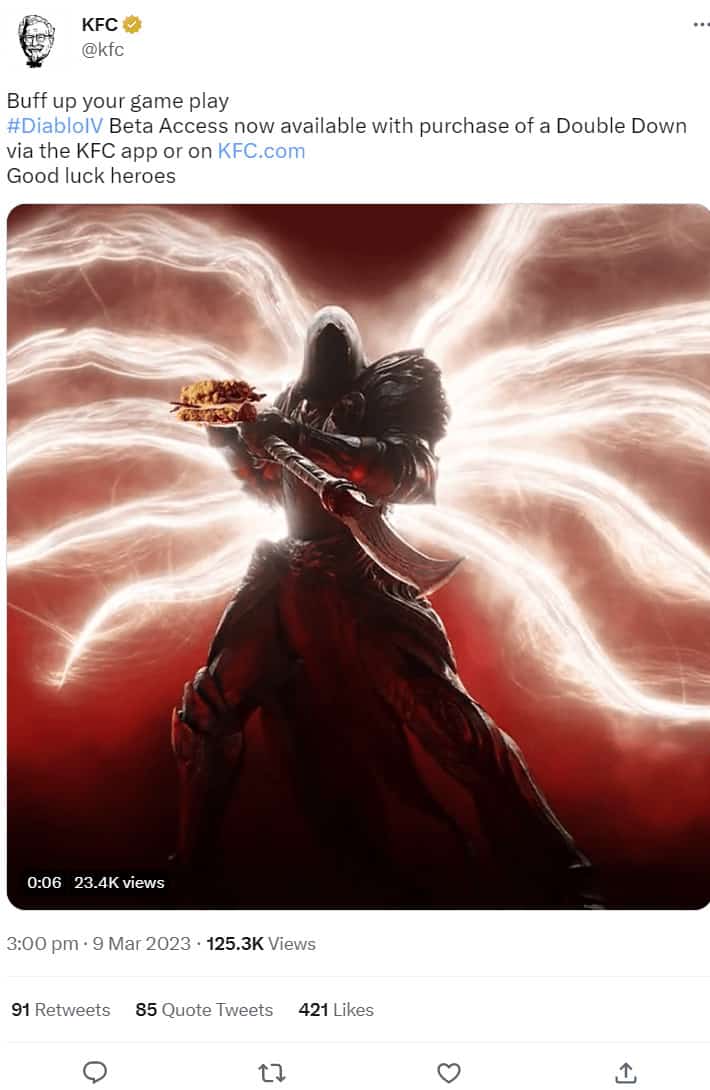 You can purchase one of these items from the KFC app, or if you'd rather purchase via your web browser, you can do so here:
KFC write "Buff up your gameplay", a rather fitting promo for the game, and also the incredibly protein heavy chicken burger.
We'll keep you updated on anymore ways to get Diablo 4 beta access keys if you are to miss out on the Double Down, as it is a limited time item on the KFC menu.
KFC Double Down Diablo 4 beta
In preparation for Diablo 4, Blizzard Entertainment plans on hosting two betas late in March.
The first of such sessions will constitute an closed beta that lasts from March 17th to March 19th. Meanwhile, the open beta will run from March 24th to March 26th.
Diablo players who wish to enter the early access need to pre-order the game. Alternatively, ordering the Double Down from the KFC menu can also secure an early access key.
Diablo 4 pre order are already live, and have been since the 15th of December 2022. You can check them out on the official Diablo 4 website here.
---