A roadmap photographed by Kazuki Kasahara, author at PC Watch has revealed some interesting details of Intel's plans. 
Leaked Intel Roadmap
Kasahara took a photograph of a roadmap that seems to show Intel's next-gen enterprise LGA4677 socket.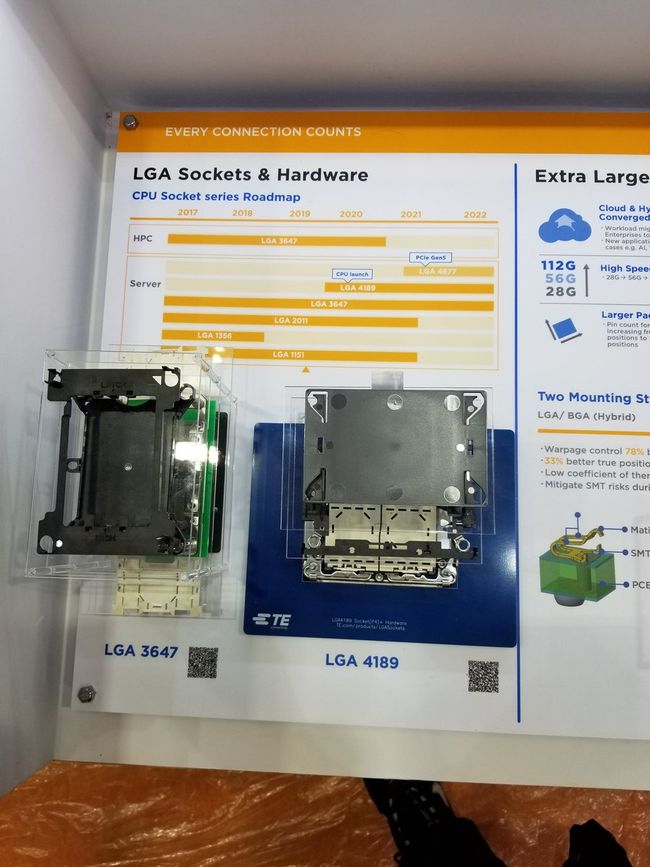 TE Connectivity designs and produces the LGA4189 socket for Intel's Ice Lake-SP and Cooper Lake processors – both of which haven't yet been launched. 
This new socket from Intel is thought to be intel's biggest yet and looks to succeed the LGA4189. 
It also looks like the LGA4677  socket will be designed to house Intel's Sapphire Rapids and afterward, the Granite Rapids chips – purely based on the timeline when we expect it to be released. 
Intel's Sapphire Rapids
Sapphire Rapids has had its fair share of rumors attached, including that it will be based on the 10nm++ process node and will be released in 2021. Granite Rapids will allegedly have the 7nm process node and is due to land in 2022. They will both be part of the Eagle Stream platform, and we think they will likely be using the very LGA4677 socket recently revealed in this roadmap. 
More details surrounding the Eagle platform were revealed in another leaked roadmap. The roadmap revealed that Sapphire Rapids and future enterprise processors would be supporting the PCIe 5.0 interface and DDR5 memory modules. 
As the LGA4677 socket will have 488 more pins that the LGA4189 socket, this means Intel will be able to bring more new features such as PCIe 5.0 support as well as new interconnected tech. While so far unconfirmed, DDR5 support isn't completely off the cards.