iOS 16.2 release date and iOS 16.2 release time estimate
All the latest iOS 16.2 release date & iOS 16.2 release time info
Updated: Dec 9, 2022 2:58 pm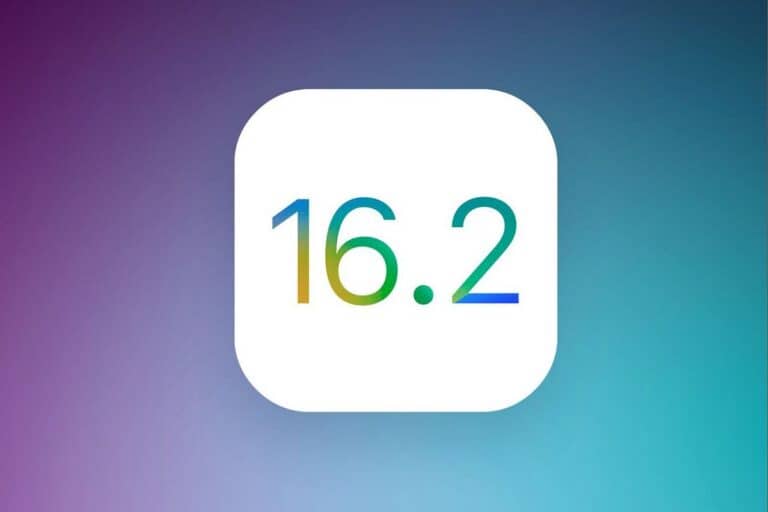 The iOS 16.2 release date is just round the corner, but when exactly is it and what time of the day can we expect to see the latest OS update released for iPhones?
We still don't have any official information from Apple about the release date, though everything points to next week (beginning on the 12th December) as the time it comes out. Read below for predictions and estimates of the more precise time we might see the iOS 16.2 update drop.
READ NOW: Top 5 phone deals December 2022
When does iOS 16.2 come out? iOS 16.2 release date estimate
The Gurmanator aka Mr Mark Gurman of Bloomberg, has predicted that the iOS 16.2 release date will come out mid-December, before Christmas. This is detailed in his Power On newsletter. Although ol' Marky Mark doesn't get everything right (his original predictions for new MacBook Pro's being released at the end of 2022 didn't play off in the end), his hit rate tends to be very high, and most prominent Apple commentators are also supporting the week of the week beginning Monday 12th Dec as when we're likely to see the release.
Apple tends to release new iOS versions in the first part of the week, so our personal prediction is the iOS 16.2 release date will fall between 12th – 14th December, 2022.
iOS 16.2 release time prediction
Usually Apple likes to release its iOS updates around 10AM Pacific US time, give or take (it's not always bang on). Although Apple may choose to pick a different time for iOS 16.2, the most likely release time (depending on your timezone) is as follows:
10AM PT / 1PM ET / 6PM GMT / 7PM CET / 10:30PM IT / 3AM AET
iOS 16.2 Beta release
Before we're able to get our hands on the final, stable version of iOS 16.2, the iOS 16.2 beta program has been running for nearly a couple of months now, both the iOS 16.2 public beta and the iOS 16.2 Developer beta. These gave people a chance to try out the unfinished version of the operating system with all its new features. Although it's a bit late in the day now, given the full release is imminent, if you really want to you can sign up to either (but be aware of the risks and make sure you back up your data)
Features included in iOS 16.2 for iPhone
Most of these features have been tested over the course of the last couple of months as part of the beta programs, however both Apple Music Sing and Advanced Data Protection have only recently been added.
Freeform App: A new digital whiteboard app.
Sleep & Medications Lock Screen widgets: These new widgets on the lock screen let you view data on your sleep sessions and easily access your medication schedule.
SharePlay support: Accessible via the Game Center, this allows you to play Multiplayer online games with people whilst you're on a FaceTime call together.
Live Activities sports scores with Apple TV: The Apple TV app now lets you see live sports scores updated on the lock screen.
AirDrop 'Everyone' setting now 'Everyone for 10 minutes'.
Apple News added to the Weather app.
Improved Home App architecture & efficiency.
Improved image search in Messages.
5G support for Indian networks.
Apple Music Sing (new): A karaoke app which lets you quieten the vocals on a track so you can sing over them, plus adds lyrics on the screen (compatible with iPhone 11 and later).
Advanced Data Protection (new): Provides end-to-end encryption for messages, reminders, voice memos, notes, and photos (a US only feature until Q1 2023).
iOS 16.2 release date FAQs
When does iOS 16.2 release?
There's no official release date for iOS 16.2, but all signs point to mid-December, which would make its launch imminent.
Read our piece for our iOS 16.2 release date window prediction.
What's the difference between iOS 16.2 vs iOS 16.1?
iOS 16.2 vs iOS 16.1 comes with a raft of new features and upgrades to existing features, including (but not limited to) a new Freeform App, SharePlay support, Live Activities sports scores for the lock screen, Apple Music Sing, and Advanced Data Protection.
iOS 16.2 release date & iOS 16.2 release time : Final Word
We hope this iOS 16.2 release date and iOS 16.2 release time guide has left you a bit more enlightened about when to expect this latest update from Apple. Stay tuned to WePC for the latest in smartphone updates and OS info.
---