*LATEST* Is MultiVersus Down? Check MultiVersus Server Status
Everyones' new favourite arena fighter may be down, find out here!
Updated: Aug 5, 2022 10:15 am
Is MultiVersus Down? Following open-beta, the game has experienced some minor stability issues however here's how to fix this.
MultiVersus has been the hype of the week after it's long-awaited open beta launch on Tuesday July 26, 2022.
However as a live-service title, the game can down for certain timeframes.
NOW READ: In need for more gold coins in MultiVersus? Look no further!
This may occur during times where developers put features in and update characters.
Check MultiVersus Server Status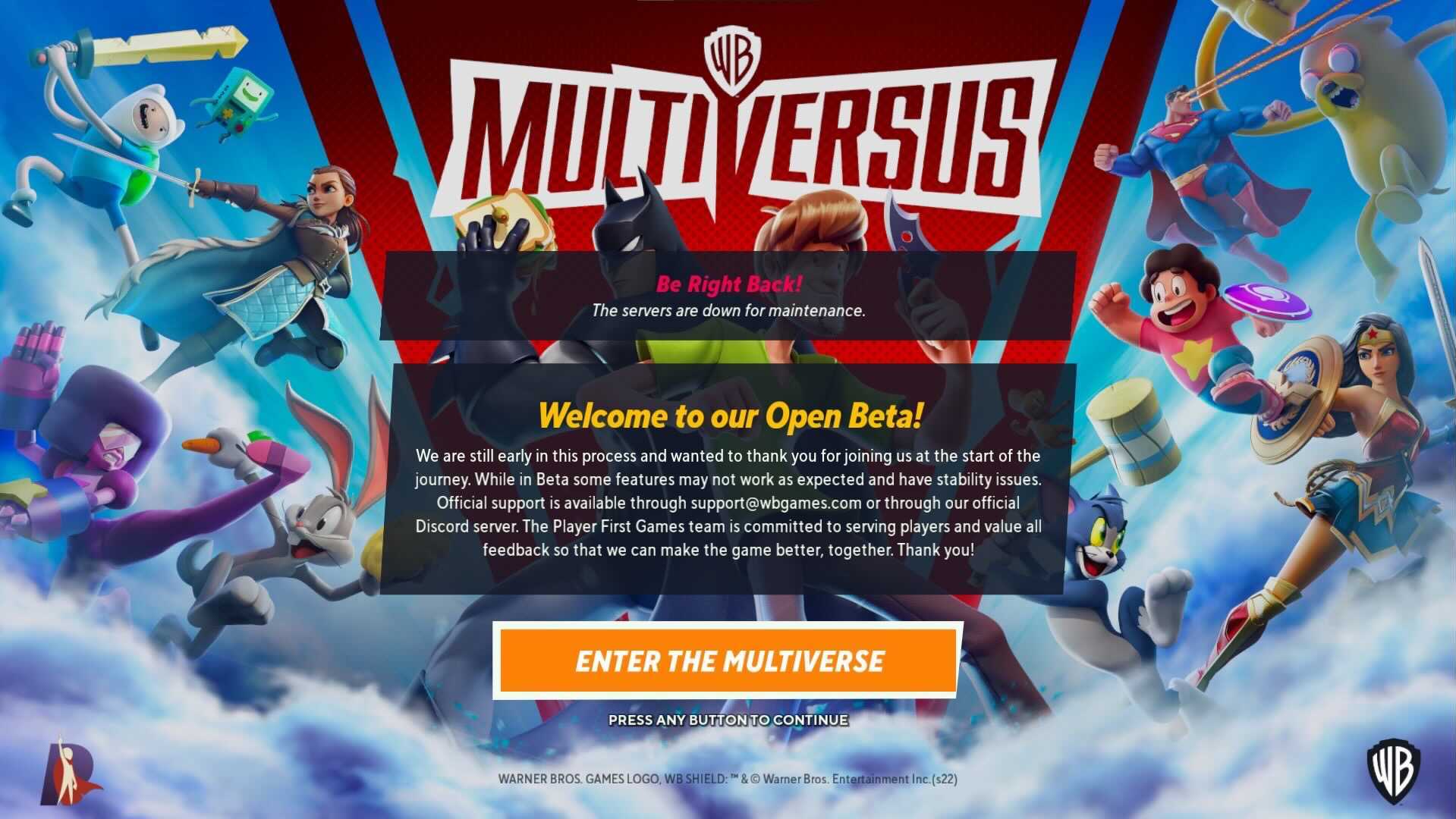 There are a few ways to find out if the game is down for you, or everyone.
One point of contact is MultiVersus' twitter account which can help fans find out if the game is down for maintenance.
However if issues are not arising externally, internally may be the issue including internet.
NOW READ: MultiVersus' Tier List – who's the strongest currently?
Try your best to troubleshoot what may the problem, ensure your router is stable currently too.
Exiting MultiVersus and restarting may solve the issue with a fresh sign in if you're on PC.
If further issues arise; look to unplug your router and reset it to get it back online.
As a last resort, uninstalling the game to allow for a fresh install may work to allow you to get back online!
Is MultiVersus down currently?
With the game just launching on Tuesday, there may be stability issues following the initial open beta update.
Due to a large patch which is entering more buffs and nerfs – including the addition of LeBron it may be expected to be interrupted.
*UPDATE as of August 5, 2022* MultiVersus is currently stable, seeing no disruptions with the servers currently!
---