LG Unveil OLED CX TV series at CES 2020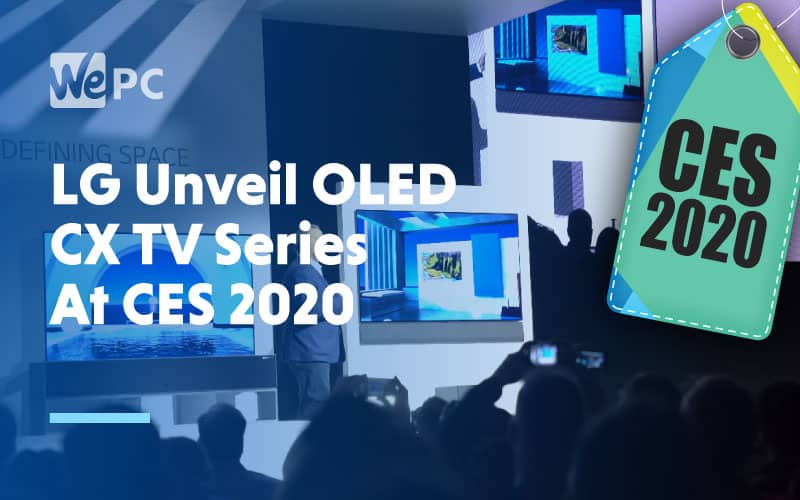 LG has made some exciting announcements over the past few days at CES 2020. Among them is their reveal of the OLED TV lineup which now includes a smaller sized OLED CX series TV.
We've already had the 55 inch, 65 inch and 77 inch models announced, but now LG will be making a 48 inch TV available for those looking for a smaller sized TV for their home or office. This obviously provides consumers with a greater choice and variety – especially if you are limited on space yet in need of a good quality TV. 
What Are The CX TV Specifications?
The LG CX TV is a 4k smart OLED TV which is also G-SYNC compatible to help you really step up your gaming setup. LG say their new OLED range will offer high refresh rates and less lag for smooth and responsive gameplay.
The new CX range, while missing out on some features from the more high range GX, WX and ZX series, will still provide excellent performance for its price. 
With a winning combination of sleek design, premium inbuilt audio and great picture quality, LG'S CX series looks like an exciting addition to a competitive market. 
How Much Will They Be And Where Can I Buy One? 
Prices are uncertain right now but we do know from the 2019 model that prices started at around $2,499 for the 55 inch TV and went up to $6,999 for the 77 inch. 
As far as a release date goes, the new CX TVs are likely to go on sale around March or April this year. However, when we learn more or have any new updates, we will keep you posted on the best places to purchase one of LG's OLED TVs. 
We've got plenty more news to bring you over the next few days as we learn more at CES 2020. If you're interested in keeping up to date with everything the big brands are announcing, keep an eye out on WePC – our team will bring you all the latest news right from the show floor!