Midnight Drive Pack holiday bundle wants Fortnite and Rocket League players on Xbox Series S
The purple content pack makes us wish that the Xbox was purple, too.
Updated: Nov 22, 2021 11:38 am
In the run up to Christmas, Xbox Game Studios have announced a new hardware bundle in collaboration with Epic Games that includes exclusive items for both Fortnite and Rocket League in the form of the Midnight Drive Pack.
Alongside the Midnight Drive Pack in the bundle, you'll get an Xbox Series S that comes with one controller, both of which are the traditional Robot White that players are accustomed to. This is a bit of a shame, as all of the cosmetic items included for both games are a spooky purple color. It seems like it should've been a perfect opportunity for a purple Xbox Series S hardware variant, but alas.
What's in the Xbox Midnight Drive Pack?
In the Midnight Drive Pack, you'll see a familiar face in Skully, although it appears she has been corrupted by the nefarious cubes that continue to interfere with the island and the loop, appearing as the "Dark Skully" locker set instead. People with the bundle also receive 1000 V-Bucks, which will be enough to get the next Fortnite Battle Pass.
The full list of Fortnite items in the Midnight Drive Pack is as follows:
Dark Skully outfit
Dark Skully Satchel Back Bling
Dark Splitter pickaxe
1,000 V-Bucks
Elsewhere in Rocket League, players will receive some purple customization items. Here's a complete list of them below:
Purple Masamune Car
Purple Virtual Wave Boost
Purple Zefram Wheels
1,000 Rocket League Credits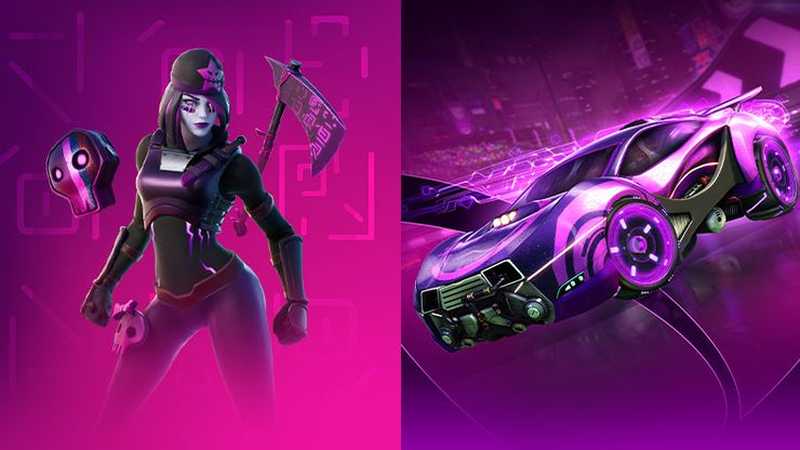 This bundle is set to release in December, which should make the last minute rush for it intense. Fortnite: Battle Royale is currently heading into the last few weeks of it's current season, which is set to end on December 5, 2021. Rocket League has just started a new season, which has a cool space theme.
What do you think of this bundle? Do you wish it was purple too? Let us know in the comments section below.
---