New player likenesses added in NHL 22 patch notes
The November update for NHL 22 includes 4 new players and fixes a bunch of bugs
Updated: Nov 5, 2021 2:22 pm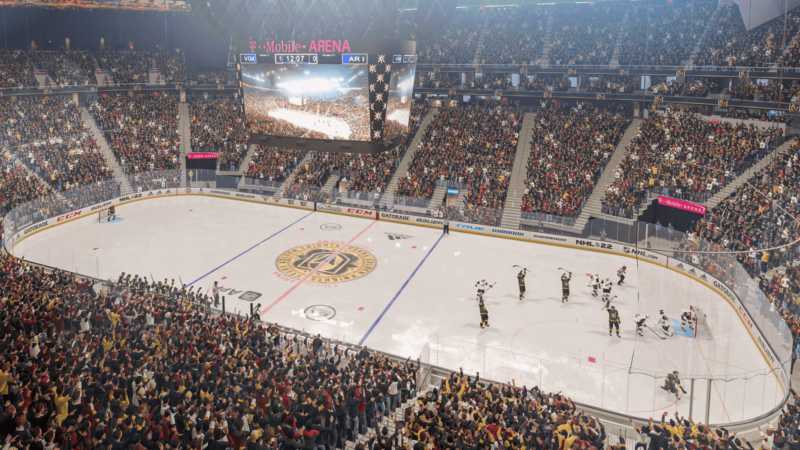 Three weeks into NHL 22 and a huge amount of bugs have been found and fixed already. Alongside the improvements to AI, Physics, Shooting and more, there were also four new player likeness introduced to the game. Let's take a look at some of the high points from this NHL 22 patch.
New player likenesses
Minnesota Wild's Kirill Kaprizov
New York Rangers' K'Andre Miller
Torey Krug from St Louis Blues
Nico Sturn, also of Minnesota Wild
Gameplay improvements
Goalies
There were some incidents when goalie's would attempt covers through the net which has now been fixed. There has also been a fix for when the AI goalie would dump the puck into the bench and a tuning improvement for how it tracks the puck.
Shooting
There have been a few improvements to the shooting mechanics. These include more variety to deflection location and an improvement to long distance catch and release one timers that were not being treated as good quality shots.
Franchise Mode
An X-Factor filter has been added to the Player search in Franchise Mode to make picking your team that bit easier.
There have also been a few bug fixes in Franchise mode, including an issue where an NHL goalie could be assigned an AHL mask in error. A problem where Career Goals were not updating properly in the record book has also been fixed, and there has been an improvement to line chemistry visibility.
Uniform updates
A number of team uniforms have either been added or updated as part of this November update. This includes the likes of the Los Angeles Kings' Alternate uniform, Chicago Wolves' Alternate uniform and the Home, Away and Alternate uniforms for the Providence Bruins and the Kansas City Mavericks.
As there's simply too much to mention here, the full patch notes, including fixes to AI mechanics and some artwork changes, can be looked through at your leisure at ea.com.
---