Nvidia RTX 3090Ti rumours report 450W TDP, 21Gbps memory & new power connector
The latest reports suggest that Nvidia's behemoth is on the way.
Updated: Mar 14, 2022 1:49 pm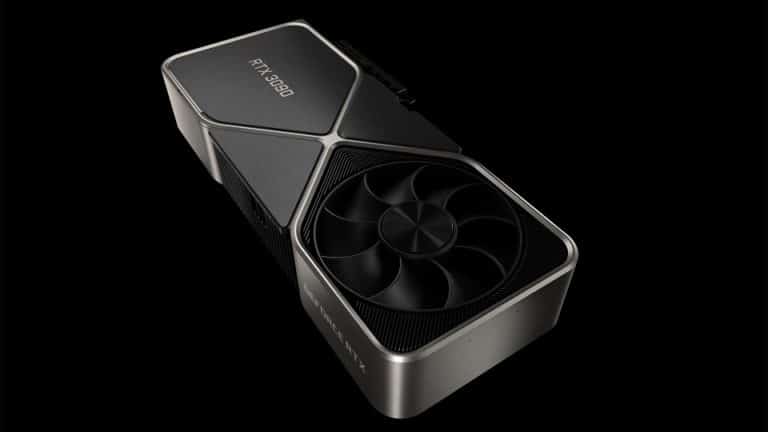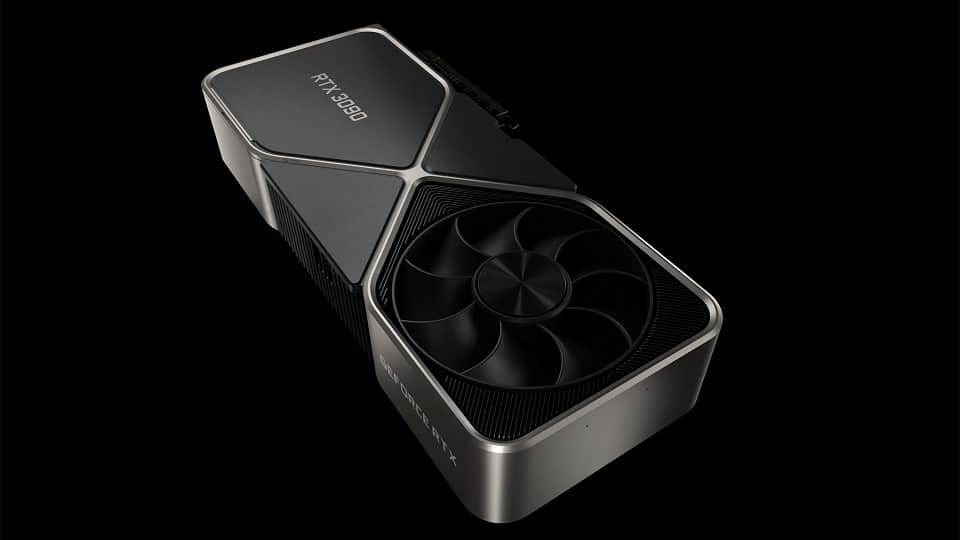 The RTX 3090Ti is all but confirmed, with reports of a 450W TDP, 21Gbps memory, and a new power connector all in tow, according to a rumor from Videocardz. We're seeing a couple of new chips slowly leak out over time, with prolific leaker Kopite7Kimi having previously reported that an RTX 3090 Super was on the way in August of this year. However, the difference here lies in the naming scheme for the RTX 3090Ti, as it's likely that any 3090 Super will be a chip that doesn't meet the strict binning process on the GA102 chip required to make it a 3090Ti.
Nvidia 3090Ti 450w TDP & new power connector
With Nvidia's line of Ampere cards released last year, they introduced a Molex-micro fit connector which has yet to become the standard, since many AIBs use the PEG6-8 pin connectors, so it's interesting to see an expanded version of the Molex-micro fit connector on the rumored 3090Ti according to these reports. Videocardz also reports that a new standard for PCIe gen 5 is coming, but details of which are light until we see more specifications from PCIe Gen 5.
Nvidia 3090Ti memory, speed & new modules
According to previous reports pertaining to a 3090 Super as being equipped with 24GB of GDDR6X, we also see that this latest rumor also includes a change in memory speed, which is now reportedly rated at 21GB/s, a stark difference to the base 3090 model's now party-looking 19.5GB/s (we're kidding, that's still super fast). But, the thermal and power cost of pushing GDDR6X results in the 450W TDP power requirement. We can't quite confirm it for ourselves yet, but it's something we'll be sure to test when we get our mitts on this new flagship.
In addition to this, it also looks like it will also be equipped with 2GB memory modules instead of 1GB as previously seen on the older Ampere cards. However as we said before, Ampere's memory modules run famously hot, meaning that actively cooling these beefier chips may have to be an inevitability, though we'll have to wait and see when the card is formally announced by Nvidia.
Nvidia 3090Ti potential release date
While initial rumors reported that the 3090 Super or, as we know now, the 3090Ti would be releasing in 2021, all signs point to an early 2022 release date for the Nvidia's 3090Ti. It looks like those who are waiting on the Super cards will be hanging on a little bit longer, as it's possible that the chip shortage means that they've had to delay the release of a fair few cards, as we've previously seen here.
---