RODE NTH-100 headphones announced: Release date, specs, pricing
RODE reveals their first foray into headphones
Updated: Mar 29, 2022 9:00 am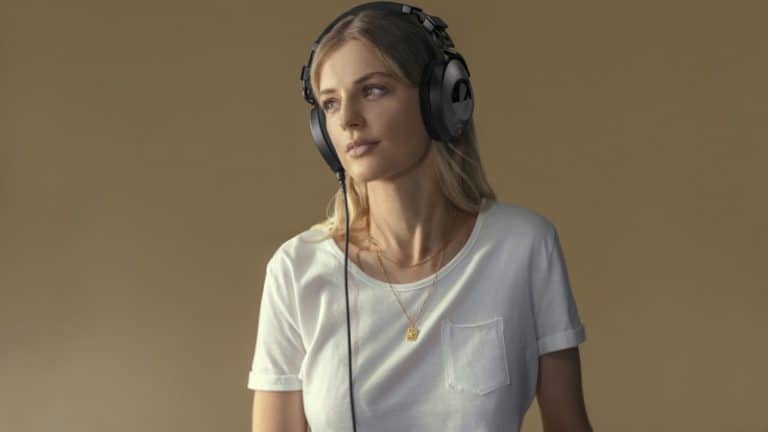 RODE has officially introduced its first entry into the headphones market with the RODE NTH-100 headphones, these headphones are designed for the monitoring, mixing, and general listening market and look set to make a big splash with several interesting features that will take advantage of RODE's 30-year experience in the world of mic design.
Considering the prestige of RODE, we are expecting some very high-performance earphones here, with RODE promising 'an audio experience that inspires creativity'.
You're probably familiar with RODE, a long-standing company primarily known for producing microphones covering every category, from professional newscaster on-camera mics, all the way down to humble condenser mics for Twitch streamers. With this in mind, it comes as no surprise that they've entered the headphones market, surely a pedigree in audio technology will be beneficial? Well, only time will tell but we are cautiously optimistic, let's see what RODE is promising with the NTH-100 headphones.
RODE NTH-100 specs
Happily, a cursory glance at the spec sheet inspires confidence, with the exception of the dynamic driver diameter, which falls below the standard set by even the cheapest headphones and gaming headsets. Of course, size isn't everything, it's how you use it, so don't pass judgment just yet. The full specs are as follows:
Transducer Size: 40mm
Operating Principle: Dynamic
Frequency Response: 5Hz – 35Khz
Impedance: 32Ω
Sensitivity: 110dB/V
Maximum Input Power: 1700mW, 1% THD @ 1kHz
Ear Coupling: Circumaural
Ambient Noise Attenuation: 20dBA
Connection Type: Dual TRRS Cable Attachments
Weight: 350g
RODE NTH-100 Release date
Luckily, for those of you who are fans of RODE, you have no time to wait as the RODE NTH-100 headphones are available for purchase right now, from popular retailers like Best Buy, B&H Photo Video, and Adorama Camera.
RODE NTH-100 Prices
If like us, you were already aware of RODE's considerable reputation in the realm of audio technology, you'll be pleasantly surprised that the price of the RODE NTH-100 headphones is only $149.99. This is pretty mid-range in terms of what RODE is promising with these headphones, we haven't seen any reviews yet, but if what RODE is saying turns out to be true, these might be an absolute steal for this price.
---