New Unannounced 105 W TDP Ryzen 7 3750X Leaked By AMD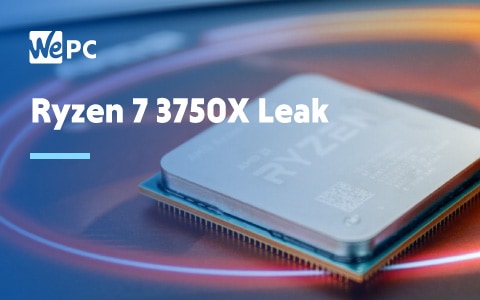 The inadvertent leak of a product master list by AMD appears to have revealed that a new unannounced Ryzen 7 3750X CPU is joining the company's already busy line of Ryzen 3000 processors. 
Ryzen 7 3750X Leak
The page on AMD's website has since been deleted, but not before the juicy new details were saved for posterity. The list was uncovered by Twitter user @Komachi_Ensaka, while Hot Hardware was able to snap a screenshot before AMD pulled the plug.
The CPU is called Ryzen 7 3750X and, according to the leak, will feature a TDP 105 W and use the AM4 socket arrangement. Beyond this, we know very little about the CPU other than the numerical nomenclature places it between Ryzen 7 3700X and Ryzen 7 3800X, which means we can expect it to have eight cores, sixteen threads, 32 MB of L3 cache, and will be priced somewhere between $329.00 and $399.00.
What's New?
There's not much difference between the 3700X and 3800X, which makes the 3750X an oddity in a range that already covers a wide selection of prices and performance increments. There quite simply isn't much space for an additional CPU at that price/performance level.
If we focus on the 3700X and 3800X, we see that the base clock speeds differ by just 300 MHz, while the maximum boosts have an even smaller margin at only 100 MHz. As for the TDP, the 3800X rates as 105 W, which the 3750X matches, so the difference is unlikely to stem from here.
This leaves very little room for the 3750X to maneuver and raises questions as to whether it will be available as a standalone CPU, or used exclusively in OEM builds to offer manufacturers more variety. 
Final Word
AMD has a track record of OEM-only models, notably with the Ryzen 9 3900 and Ryzen 5 3500, so the company wouldn't be deviating too far from the beaten path with a similar fate for the Ryzen 7 3750X.