Leak claims Ryzen 7000 series to enter mass production soon
A reliable Twitter leaker claims AMD is set to initiate mass production of its Zen 4 Raphael CPUs.
Updated: Mar 31, 2022 8:04 am
We've been waiting for some news around AMD's Zen 4 CPUs for a while now, and this could be big. There's no hard release date for the Ryzen 7000 series CPUs, but many people are saying it will Q2 – Q4 2022. These claims also came from Greymon55, the source of today's leak.
Greymon55 is well known to us and has leaked AMD roadmaps correctly in the past, including leaks around AM5 and the Zen 3 rehash. But as is with every leak and rumour we advise you to take everything with a pinch of salt. 
According to Greymon55 on Twitter, AMD could be setting its sights on beginning mass production of the Raphael CPU as early as April or May this year. 
This is huge, as AMD release history suggests that would lead to an August – September release date, as most CPUs enter mass production about four to five months before release. 
5800X3D production history
The latest example of this is the 5800X3D, that's been in production since November and is set to release next month.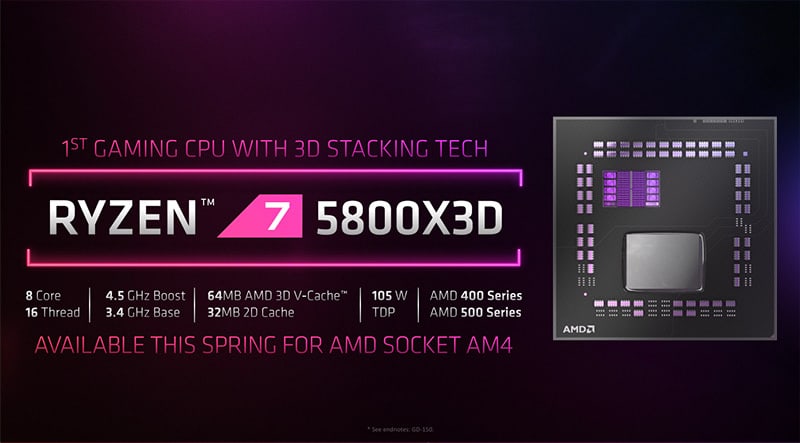 AMD 7000 series CPU specifications
AMD Ryzen 7000 series is certainly a force to be reckoned with, AMD has already released data of Raphael chips sustaining 5GHz all-core, which is pretty impressive. Reportedly, the fastest Ryzen 7000 series CPU will feature 16 cores and top out at a TDP of 170W.
Raphael CPUs will feature a brand new LGA 1718 socket dubbed 'AM5' and will support all DDR5 and PCIe Gen 5 as standard.
If you'd like to know more about AM5 and Zen 4, we have comprehensive articles on both. 
Will you be picking up a Ryzen 7000 series processor? If so, let us know why in the comments. We have an exciting future ahead of us in the CPU space, and we're really looking forward to it.
---