Sony Bravia Cyber Monday 4K TV deals: Save up to $1,500 on OLED TVs
Some great Sony Bravia 4K TV Cyber Monday deals, with an 8K TV price drop thrown in as well
Updated: Nov 28, 2021 4:31 pm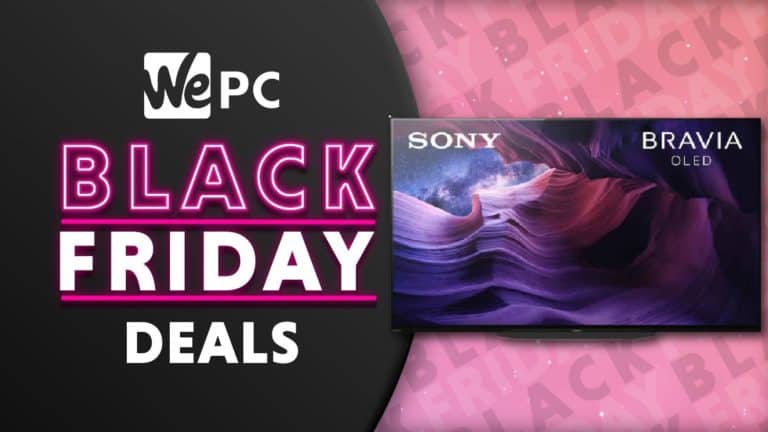 Sony Bravia 4K TV Cyber Monday deals are now live. Black Friday and Cyber Monday weekend is the best time of year to buy a high price item like a 4K TV, not to mention an extremely expensive 8K TV option. Bravia televisions are Sony's premium range and the best the company has in high-end displays. There are of course various different SKUs and models of TV that fall within the Sony Bravia brand, but we've separated out the different deals available with a bit of information on each model below to help you decide which one is right for you, including 77-inch, 75-inch, 65-inch, 60-inch, 55-inch, 50-inch, and 48-inch TV deals.
Best Buy have proven to be the source of the biggest and best deals this Black Friday, particularly for Smart TVs, including Sony Bravia. These Sony Bravia TV deals should all be live across Black Friday & Cyber Monday weekend, until the close of November 29th, but only whilst stocks last so our advice is to get one quickly as we've already seen other deals come and go.
Black Friday & Cyber Monday Weekend Deals: find huge savings on 4K TVs at Amazon, Best Buy, and Samsung.
Sony Z9J Black Friday & Cyber Monday 8K TV deals
Best Buy is listing a 75-inch Sony Bravia 8K TV for a massive $1,500 off. This LED TV comes with all the latest Smart Google features, and outside of the LG OLED 8K TV, has some of the best image quality you will find on an 8K display. As an LED TV it also has the advantage of no permanent image burn-in.


Sony 75″ BRAVIA XR Z9J LED 8K UHD Smart Google TV – $7,999 $6,499
Sony A9S Black Friday & Cyber Monday 4K TV deals
The Sony A9S Bravia TV is the latest and greatest of Sony's Bravia range, and of their TVs in general. This is quite simply one of the best OLED TVs you can buy in terms of both image quality and features, and we couldn't recommend it more, especially at these great prices.



Sony 48″ BRAVIA A9S Series OLED 4K UHD Smart Android TV – $1,499 $1,199
Sony A80J Black Friday & Cyber Monday 4K TV deals
The Sony A80J Bravia TV may be slightly older than the A9S, but virtually matches it in terms of image quality, only lacking behind slightly in the range of features it comes with, but not by much. This Sony Bravia OLED TV is also more widely available in different sizes, particularly as part of reduced-priced deals this Cyber Monday & Black Friday weekend.


Sony 77″ BRAVIA XR A80J Series OLED 4K UHD Smart Google TV – $3,499 $2,999
Sony 65″ BRAVIA XR A80J Series OLED 4K UHD Smart Google TV – $2,299 $1,799
Sony 55″ BRAVIA XR A80J Series OLED 4K UHD Smart Google TV – $1,799 $1,399
Sony X90J Black Friday & Cyber Monday 4K TV deals
If you're not looking for an OLED TV and are quite happy with an LED one (they are arguably better for gaming for instance, given the lack of image burn-in risk) then the Sony X90J is a great Sony Bravia deal this year, at a more affordable price. See below for Sony 75″, 65″, 55″, and 50″ TV deals this Cyber Monday weekend.


Sony 75″ BRAVIA XR X90J Series LED 4K UHD Smart Google TV – $2,099 $1,599
Sony 65″ BRAVIA XR X90J Series LED 4K UHD Smart Google TV – $1,499 $1,199
Sony 55″ BRAVIA XR X90J Series LED 4K UHD Smart Google TV – $1,199 $999
Sony 50″ BRAVIA XR X90J Series LED 4K UHD Smart Google TV – $1,099 $899
---