Has this Respawn writer confirmed Star Wars Jedi: Fallen Order 2 is in development?
The successor to Respawn's 2019 entry might be on the horizon sooner than you might think
Updated: Apr 21, 2022 3:13 pm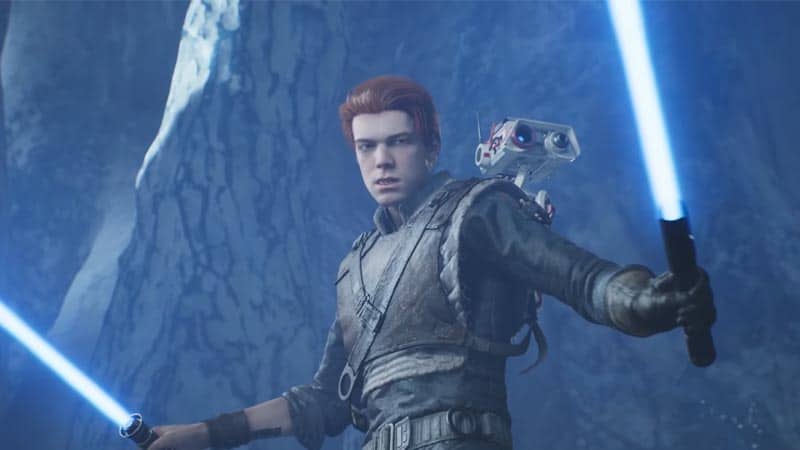 Respawn knocked Star Wars Jedi: Fallen Order out of the park, with glowing reviews across the board, thanks to the incredible world-building and Dark Souls-like mechanics that have become increasingly popular in recent years. Undoubtedly, fans have been clambering for more Cal Kestis action, desperately looking for any sort of tidbits regarding a potential sequel but Respawn has been tight-lipped. Until now.
If you are one of those Star Wars Jedi: Fallen Order lovers, this tweet from Respawn Senior Writer Pete Stewart is going to get those midi-chlorians going…
Yes, you read that right, Respawn is looking for new writers to join its Star Wars division, potentially meaning one thing – a sequel to Fallen Order is already in development and creative individuals are being encouraged to throw their hat in the ring to tackle what's next for Cal.
Now, don't get us wrong, a Fallen Order sequel hasn't 'officially' been announced by EA or Respawn but let's face it, due to the success of 2019's entry, we all know it's coming, it's just a matter of when. Speaking of when, LucasFilm has previously teased us by alluding to a big Star Wars game announcement in December 2021. Coincidence?
While these two events could be completely unrelated and Fallen Order 2 is a ways off, there's no saying we couldn't get some sort of splash screen for the game or even a short but sweet teaser trailer.
Regardless of whether Star Wars Jedi: Fallen Order 2 is revealed this year or not, the fact that Respawn is hiring for even more writers can only mean that they're beefing up the team to enhance the coming title. Whether that's to bolster the story or add a little more item lore, all we can say is that whatever Respawn is cooking up for the Fallen Order sequel, it's going to be immense.
---