An intriguing and surreal indie puzzle adventure called Creaks popped up as part of the surprise PlayStation Indies initiative unveiled today by Sony's irreverent, Twitter-trolling head of independent developer Initiative, Shuhei Yoshida.
Developed by the minds behind indie gems Machinarium and Samorost, Amanita Design, Creaks is eight-years in the making, evolving from a Flash prototype to a bonafide video game running in the Unity engine.
Amanita Design produced a new trailer for the occasion. It depicts a world that sits somewhere between an Escher painting, indie darling Braid, and something you'd expect from the ever-surprising folks behind Limbo and Inside, PlayDead. 'Hand-painted visuals, precise animations, eerie sounds, and an eclectic original score' combine for a truly unique atmosphere.
As far as basic premises go, Creaks pushes the boat out there. PlayStation's new initiative aims to allow developers to take risks and try concepts usually shunned by the AAA industry for their perceived lack of marketability and a proven commercial track record. Creaks seems like the perfect candidate – it's a game all about pareidolia. I'll let Creaks' lead designer and artist, Radim Jurda, explain just what that means as he so eloquently does in an accompanying PlayStation Blog post.
"Human imagination is a wonderfully ambiguous thing. Very often, when we're looking at an object, our vision fools us into thinking that it's something different. Something scarier, maybe. Sometimes we look up into the sky and see faces among the clouds, and we can barely understand how it is possible for the person standing next to us not to see the same thing. Science knows a beautiful word for this phenomenon of "seeing things" — pareidolia."
That notion of finding meaning in surprising places forms a central pillar of what Creaks is all about. Innocuous ordinary items masquerade as menacing creatures. These shape-shifting critters are known as creaks, hence the game's title. The player is tasked with forcing them back to their original form by solving puzzles and using the environment to best the clever creatures.
Creaks' surreal story unfolds in a grand mansion teeming with otherworldly charm, mysteries, quaint avian folks, and its fair share of menace. The mansion consists of five different areas, each with a unique tone, brand of creatures, and collectible window-like paintings that chart the history underpinning Creaks' strange world.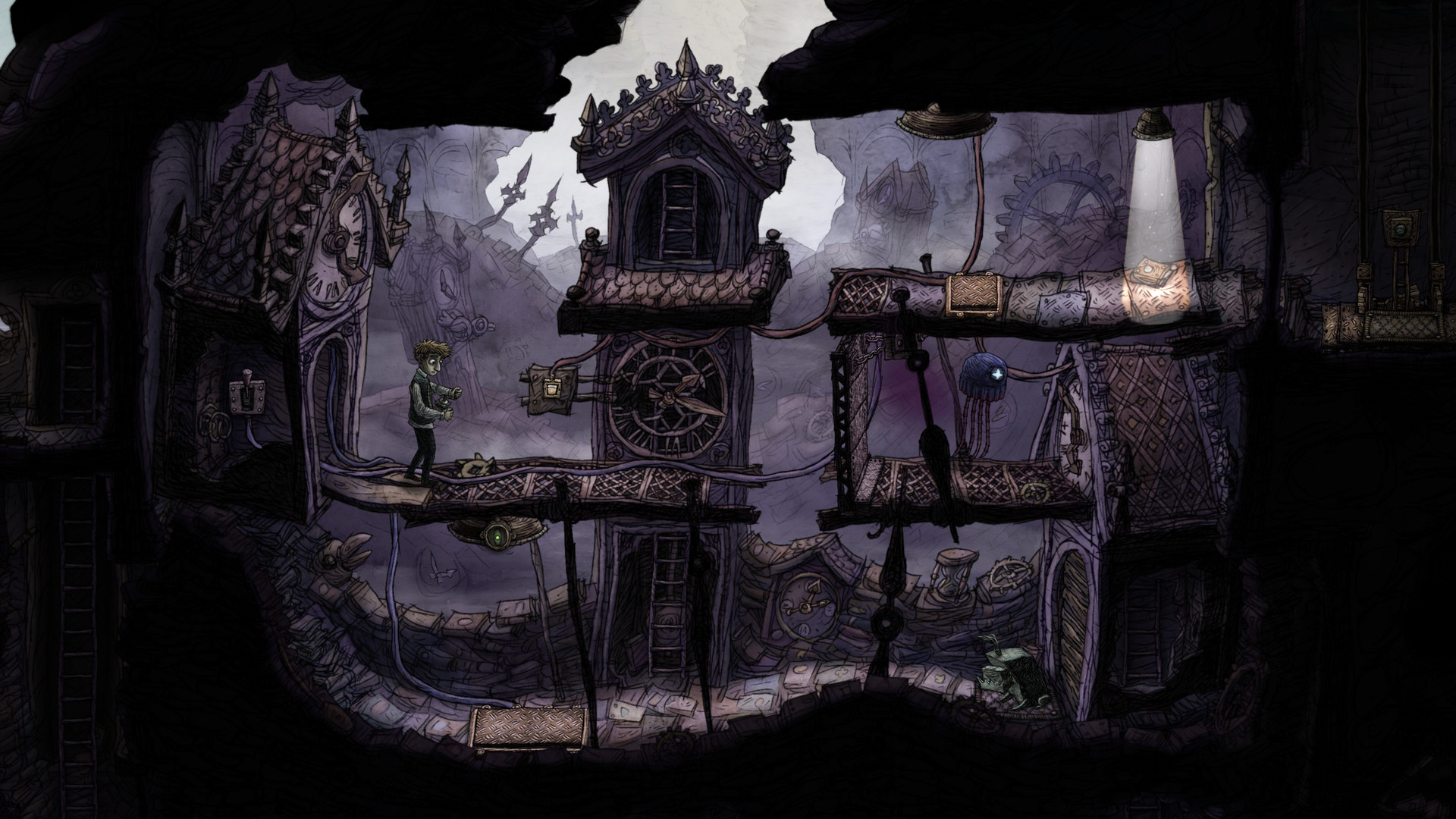 Now being released under the freshly formed "PlayStation Indies" banner, Amanita Design is launching Creaks on all formats in just a few short weeks later this month – no firm release date yet. When it does arrive, Creaks will land on PC, Mac, PlayStation 4, Xbox One, and Nintendo Switch.