The Best Black Friday Secretlab Deals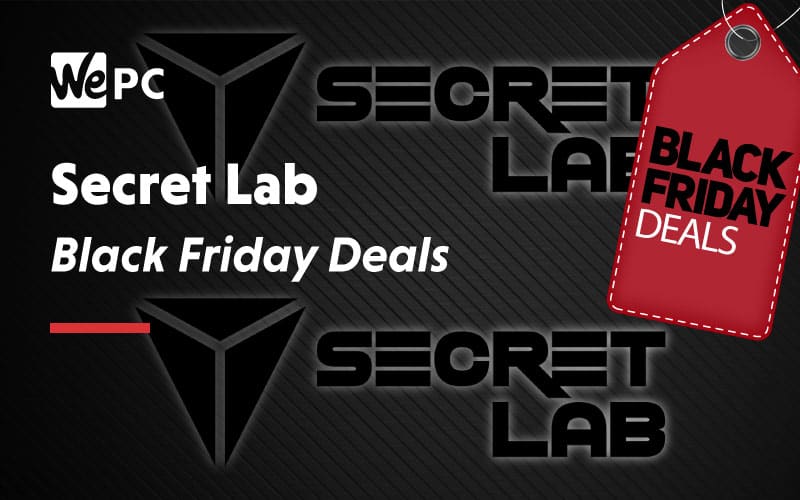 For gamers, a comfy gaming chair is essential. With all the discounts flying around this Black Friday, it's the perfect time to get your self a deal on a luxurious Secretlab gaming chair. Secretlab gaming chairs are regarded as some of the best on the market, offering superb quality at a competitive price. Secretlab has been going strength to strength over recent years, and any discounts on their range cannot be ignored! So without further ado, let's take a closer look at the best Black Friday Secretlab deals in 2019.
Secretlab Black Friday Deals
The best Secretlab Black Friday deals of 2019 are finally here, and it's not even Friday yet! Black Friday used to be a one-day event, but as you can see, it now spans over several, giving you a better chance to find something you want with a massive discount.
To get the deals in your basket faster, we have got the scoop from Secretlabs and will be continuously updating this page with the very best Secretlab deals.
Current SecretLab Deals
US store:
USD$65 off 2018 models
USD$35 off 2020 models
USD$100 off all NAPA black models
Free Shipping
Shop the SecretLab US Store here
EU store:
€75 off all NAPA black models
Store-wide discount of €30 for other models
Free Shipping
Shop the SecretLab EU Store here
UK store:
£70 off all NAPA black models
Store-wide discount of £30 for other models
Free Shipping
Shop the SecretLab UK Store here
Australia store:
AUD$65 off 2018 models
AUD$35 off 2020 models
AUD$150 off NAPA 2018 models
Free shipping *to selected states
Shop the SecretLab Australian Store here
Canada store:
CAD$55 off 2018 models
CAD$35 off 2020 models
CAD$150 off NAPA 2018 models
Free Shipping
Shop the SecretLab Canada Store here
Where To Find The Best Black Friday Secretlab Deals
A wide variety of retailers will be jumping on the Black Friday sales and who can blame them? It's a huge event! Finding the best Black Friday deals can be a strenuous task that takes up a lot of time. No need to panic or stress yourself out this Black Friday, WePC have you covered. That's right; we will be taking care of all your Black Friday needs, so sit back, relax, and watch the best deals roll in.
Secretlab Direct
Secretlab gaming chairs aren't currently available on retailer sites like Amazon, but they can be purchased directly from Secretlab themselves.
All 2018 models come with $65 off – that includes both the SecretLab Titan, available in "Stealth" and "Team Secret" designs and SecretLab Throne, available in "Spectre White" and "Flash Red."
For their 2020 models, you can enjoy $35 off on the Throne, Omega, and Titan models. But, if you opt for one of those chairs in the "NAPA leather – Black" designs, you can snag $100 off instead.
The Best Black Friday Secretlab Deals 2019
Secretlab Black Friday deals are now live! Big savings are to be had on the older 2018 models, but they are even offering a discount on the newer 2020 series.
Secretlab 2018 models
The 2018 Secretlab chairs are still to this day excellent gaming chairs, so seeing as much as $65 off for Black Friday 2019 is a top deal.
Secretlab 2020 series
The Secretlab 2020 models came out earlier this year and are as luxurious as you can imagine, but that hasn't stopped Secretlab bringing us Black Friday deals! Savings on their three different chair models are live now, and you can save $100 if you opt for NAPA leather.
Final Thoughts
Black Friday 2019 is finally here, and it could have some of the best deals we have ever seen from the event. For many, Black Friday is a chaotic nightmare, but it doesn't have to be anymore! Black Friday isn't just about tech, so why not grab yourself a better deal on a Secretlab gaming chair now!  What Secretlab chair are you looking to get this Black Friday? Jump over to the WePC community and let us know what deals you have gone for!