VR Black Friday Deals 2019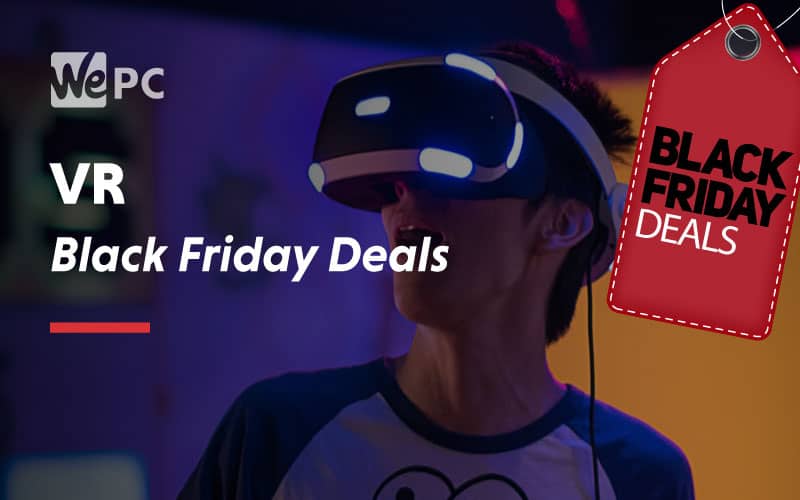 Every year, we spend a frantic 24 hours (or more usually, longer) sat at our computers, scouring the internet for the best deals around on the biggest shopping day of the year - Black Friday. And, with the rise of new technology improving how virtual reality looks and feels, a big part of that is finding the best VR Black Friday deals, just for you.
UPDATE: For the best VR Cyber Monday deals, check out our dedicated page here! 
VR has come a long way from where it first began. We may not be living in the future just yet, but we're getting pretty close. While Xbox may be taking their horse out of the running, Playstation is still going hard on the VR side of things. And, with competition from brands like HTC and Occulus, it doesn't look like this fight will be over anytime soon.
Black Friday Deals
We're hoping to see some nice discounts on the VR headsets themselves this Black Friday, but we're sure there will be plenty of game discounts to pick from at least.
Video games usually get some mega-discounts throughout the event, so we have our fingers crossed it's the same this year.
Where To Find The Best Black Friday Deals
Black Friday might not be restricted to a single day anymore (Amazon had a whole week of deals last year), but that doesn't mean you're going to want to spend all that time searching for deals. And, there are so many different retailers offering deals, it would take an army to find them all!
That's why we're here. We have an actual army (well, a team of highly-caffeinated gamers) that will be working around the clock bringing all the best deals right to you from across the web.
Amazon
it comes as no surprise that Amazon would be first on our list. We expect they will be doing another week-long event this year, which means lots and lots of deals to take advantage of. We'll also be keeping an eye on their lightning deals so you don't miss out on the things that matter to you.
Newegg
Newegg had some impressive VR Black Friday deals last year, and we expect the same again in 2019. Their bundle offers are always great value.
GameStop
Another favorite of ours when it comes to finding Black Friday deals. They had some high-value VR bundles last year at rock-bottom prices.
VR Black Friday Deals 2018
2018 was definitely a big year for VR, and we saw some hefty discounts because of it. Will 2019 be as big? We sure hope so! But, while we wait for retailers to announce their discounts, here are our top picks of last year's deals.
PSVR Rise to Glory and Superhot Bundle - was $349.99, dropped to $249.99
Occulus Rift with touch controllers - was $399.99, dropped to $315
PSVR Bundle with Doom VFR - was $298.99, dropped to $199.99
And that's just a small glimpse at what we can hope to expect this year.
Best VR Black Friday Deals 2019
We might have a little bit longer to wait until Black Friday and all these sweet deals actually hit the shelves,  but we're already frantically preparing her in the WePC offices.
PSVR Deals
Playstation has really put a lot into their VR system over the last few years, and their collection of games can rival anyone. This is the perfect chance for you to get a piece of the action.
Occulus Rift Deals
If you're more of a PC gamer, then you might want to get your hands on an Occulus Rift this Black Friday instead.
HTC Vive Deals
Rival to the Occulus Rift, HTC has been pouring a lot of effort into their VR headsets this year - try them out for yourself with one of their deals this Black Friday.
Black Friday is n amazing day for gamers to get their hands on some seriously discounted gear. So, whether you're searching for the best VR deals, or you just want to stock up your Playstation games or invest in the new Xbox - let us know what you buy in the comments!