Where to watch LG's CES 2023 keynote
Here's where to watch the LG CES 2023 Keynote
Updated: Jan 4, 2023 2:32 pm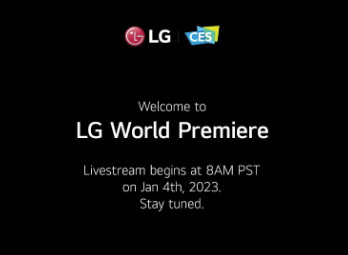 Looking to watch LG's CES 2023 keynote? Fear not, you've come to the right place. We've got all the latest information below on how to watch one of the most anticipated keynotes of this year's CES.
One of the most anticipated keynotes at this year's CES 2023 has to be LG – a global innovator in modern display technology.
After last year's CES, which saw the rise of the hugely popular LG C2, LG G2, and LG Z2 (to name but a few), fans of the brand are expecting similar impressive announcements this time around.
READ NOW: World's first wireless OLED TV
So, how exactly do you watch LG's CES 2023 keynote?
Where to watch LG CES keynote?
For the general public, you'll be able to tune in directly through the brand's YouTube channel. It looks set to start 8am PST, Wednesday 4th, 2023 – with big announcements surrounding the LG C3 and G3 TVs.
LG CES Keynote times
Below you can find all the latest times for your area:
| | |
| --- | --- |
| Australia | 03:00 AEDT (5 Jan) |
| Central Europe: | 17:00 CET |
| China: | 00:00 CST (5 Jan) |
| India: | 21:30 IST |
| Japan: | 01:00 JST (5 Jan) |
| UK: | 16:00 GMT |
| US West Coast: | 08:00 PST |
| US East Coast: | 11:00 EST |
What to expect in LG's CES 2023 keynote?
According to sources, LG are expected to officially unveil its new LG C3 TV – one of the most anticipated displays of 2023.
They will likely highlight some of the panel's core features and specifications, including brightness increases over the TV's predecessor (C2), new build materials, weight, available sizes, and more.
Alongside this, we will likely see the LG G3, Z3, and a slew of 240Hz OLED monitors revealed as well.
If you want more info on this particular topic, why not check out our comprehensive guide on what to expect in this year's LG CES keynote?
---