$150 off Sublue WhiteShark mix Underwater scooter Cyber Monday deals
The best Sublue underwater scooter Cyber Monday 2021 deals, including the Sublue WhiteShark mix
Updated: Nov 29, 2021 1:07 pm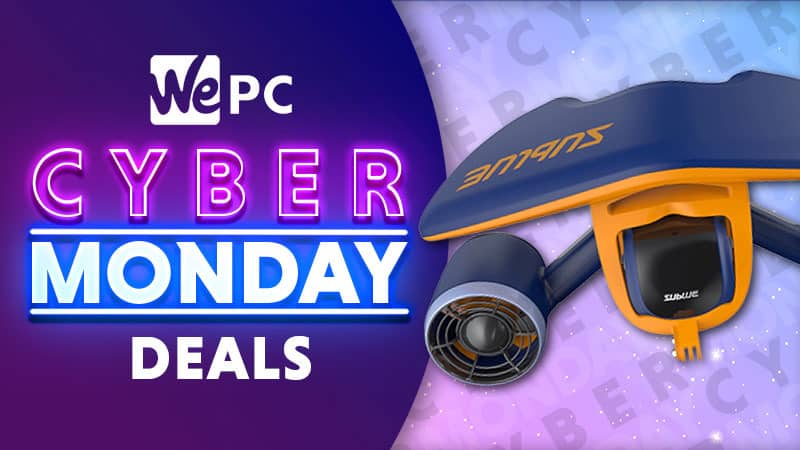 Sublue WhiteShark mix Underwater scooter Cyber Monday deals are now live, with some retailers offering $150 off this Cyber Monday weekend. Are you a fan of James Bond? How about the classic Gerry Anderson Supermarionation series Stringray? Well, you can relive your favorite aquatic moments from both with these scooters that can propel you through the ocean depths without you need to expend any energy whatsoever, just hold on tight!
We've listed below three of the very best deals on underwater scooters you'll find this Black Friday or Cyber Monday period from Sublue, including on the Sublue WhiteShark mix and two more premium options.
$150 off
Sublue Navbow Underwater Scooter
$150 off
Sublue WhiteShark Pro Underwater Scooter
$150 off
Sublue WhiteShark Mix Underwater Scooter
*Prices are subject to change. WePC is reader-supported. When you buy through links on our site, we may earn an affiliate commission.
Learn more
The best Underwater scooter Cyber Monday deals for 2021
Familiar with the box office disaster Waterworld? Well with global warming, that's the future we're heading towards, so there's never been a better time to stock up on your nautical gear, to help you in looting the sunken remnants of the old world as you fight off marauding hordes of fish people. It's a lot easier to knife an attacking shark to death if you're not tired from all that swimming, so peruse the below options and decide which one is right for you.
The Sublue WhiteShark Mix Underwater Scooter comes in three color options: Space Blue, Aqua Blue, and Arctic White, all for the same price of $399.99, which is $150 off the MSRP – that's a whopping 27%! The scooter has a max speed of 3.36 mph, and the battery can last up to 30 minutes at this speed, with a max depth of 131 feet.
Sublue WhiteShark Mix Underwater Scooter – 30 minutes/3.36 mph/131 ft – $549.99 $399.99
The Sublue WhiteShark Pro is a pricier option, but still comes with a $150 discount and is capable of lasting twice as long and going 0.6 mph faster than the WhiteShark Mix. That being said, it only has a max depth of up to 1.8 meters, so is more suited to near-surface level exploration.
Sublue WhiteShark Mix Pro – 60 minutes/4mph/1.8m – $699.99 $549.99
Finally, the Sublue Navbow Underwater Scooter is the true premium option, with a 1-hour battery life, 4.47mph max speed, and 40 meter max depth. The perfect choice for underwater travel this Cyber Monday.
Sublue Navbow Underwater Scooter – 60 minutes/4.47mph/40m – $999.99 $849.99
---