Your Bizarre Adventure Codes July 2022 – Boosts, Arrows, Rokakaka
Updated: Jul 25, 2022 1:06 pm
Looking for Your Bizarre Adventure codes?
We've gathered all the latest active Your Bizarre Adventure codes – vetted and tested to ensure their work – right here to save you the hassle of tracking them down yourself.
We've also provided instructions on how to redeem them at the end.
READ MORE: Fruit Piece Codes
Your Bizarre Adventure Codes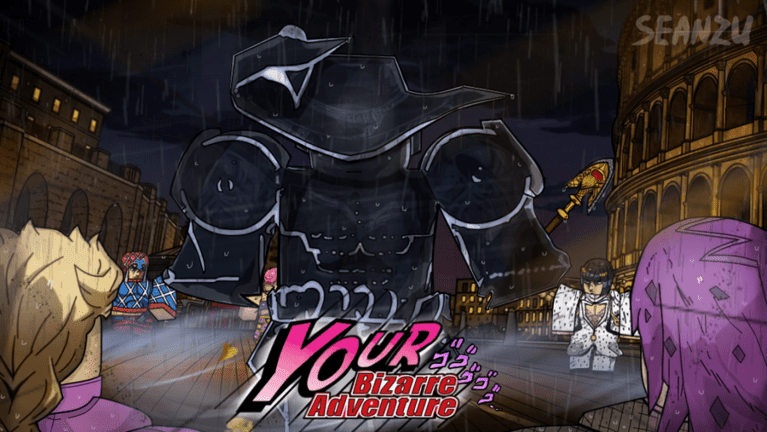 Here you'll find all the latest Your Bizarre Adventure codes.
Active Codes:
YareYareDawa – Grants Lucky Arrow for Prestige 3 or more
HUGE – DEO's Diary, Green Baby, Rokakaka, Left Arm of the Saint's Corpse, Requiem Arrow, Mysterious Arrow, Pure Rokakaka, Rib Cage of the Saint's Corpse, Heart of the Saint's Corpse, Saint's Corpse for Prestige 3 or more.
Expired Codes:
ily
OMG700KLIKES
600kLikesFTW
200kLikesBruh
100kSubsLesGOO
YES150kSubs
LUCKY_420k_LIKES
80kSubTHX!
ThanksFor50k+Subs!!!
344k_Likes
ThxFor30kSubs
325k_LIKES_DUB
SubToUzuForMoreCodes!!
262kStand
Yay251k
Yay242k
Yay237k
EXP4
Le225kDub
EXP3
sryForLeShutdownz 
SorryForShutdowns
EXP2
ThxVeryDelicious
ThxFor200k
EXP1
ThxFor188k
GIMMETUSK
ThxFor185k
GiveMeSixPistols
Nostalgic
Test
Star Code Infernasu
THIS UPDATE WAS MADE IN HEAVEN
How to Redeem Your Bizarre Adventure Codes?
Redeeming codes is easy and won't take any time at all. Here's a brief breakdown of the steps involved to grab your freebies:
Launch Your Bizarre Adventure on the Roblox app or website.
Tap the Settings icon, represented by a cog found on the left-hand side of your screen.
Enter your codes into the the 'Enter A Code To Redeem Here' box.
Tap Redeem Code just below to gather up your freebies.
We expect plenty more codes to come, so be sure to check back as we'll be keeping this page up to date with the latest.
In the mean time, there's plenty of other Roblox codes out there for all types of games. Check out our dedicated pages for Shindo Life, Drone Swarm Simulator, and Muscle Legends. For everything else Roblox, be sure to check out our dedicated hub.
---