ZOTAC RTX 4090 AMP Extreme images leaked
The behemoth cards are showing up to cool the power of the 4090
Updated: Sep 13, 2022 9:44 am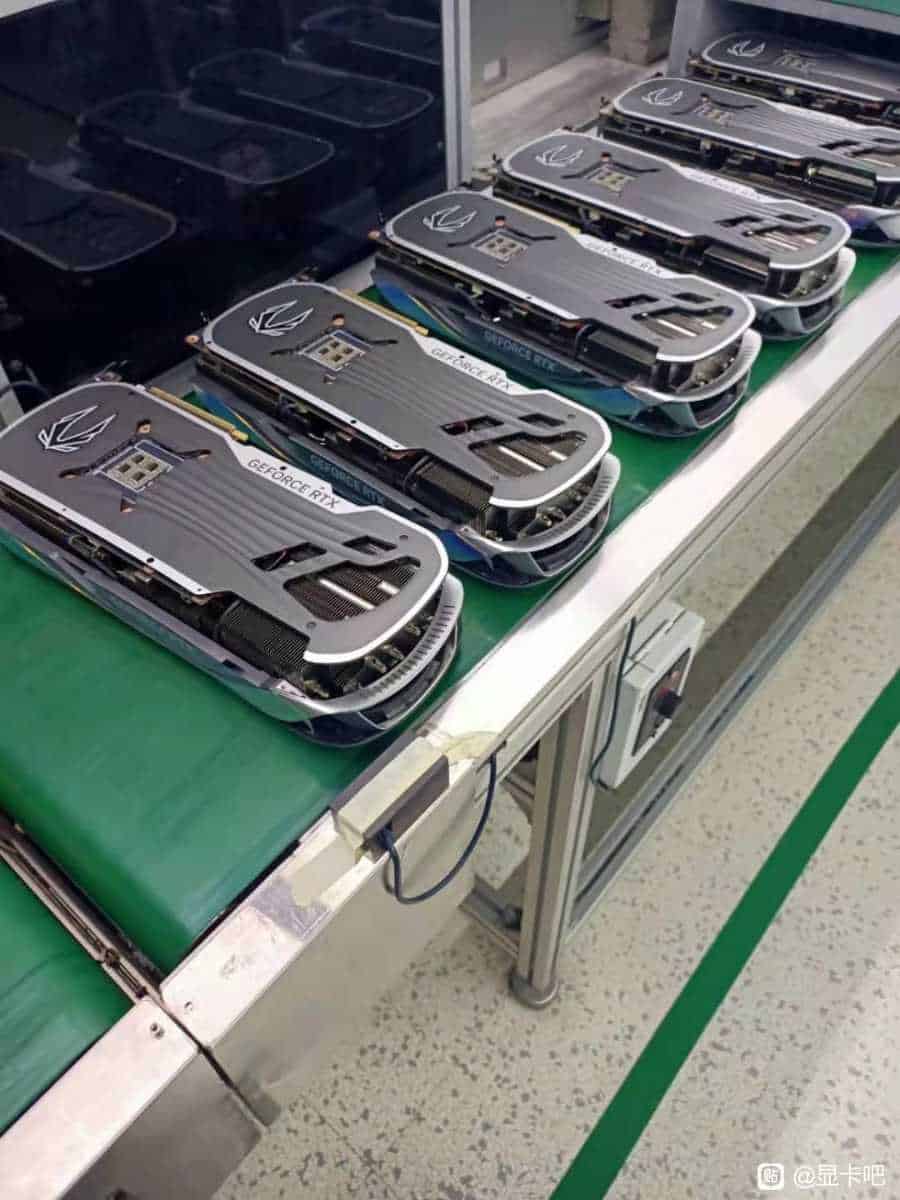 Update: The post has since been deleted with no mention of why.
Recently we've only had retail postings and EEC filings for the flagship card. But now a user on Baidu has shown off the production line of the ZOTAC RTX 4090 AMP Extreme.
The newly redesigned cooler is more optimized for the higher TDP of the card. Much like the 3090 Ti, it is rumored to have a TDP of 450W. Also similar to the Noctua 3080 it may end up being 4-slots big.
As expected the new generation of RTX 4000 series cards it features a Gen 5 16-pin power connector. Although if you're considering an older power supply be careful of the cable splitters as they may suffer overcurrent with the higher loads.
With the pictures of the manufacturing and many rumors, we do expect the 4090 to release in October.
ZOTAC RTX 4090 Extreme specifications
With the images of the box, we can try to make out the features of the card. The main features shown are what the custom AIB has to offer.
This includes the Icestorm 3.0 design. An improvement over last generation design with a likely increase in capacity and more designed for airflow with the increased TDP.
There is also Spectra 2.0 RGB lighting, as we all know that improves the FPS by a solid 10%. Which does still use the same Firestorm software available now.
Then it also has dual BIOS, likely for an OC and quiet option. As well as the standard freeze, which is the zero RPM design at idle.
For the 3090, we expect 16,384 CUDA cores with 128 SMs. Along with 24GB of GDDR6X clocked at 21 Gbps across a 384-bit bus. Which offers over 1,000 GB/s of bandwidth.
The cards are also expected to clock much better, over the range of 2GHz. Whilst RDNA 3 is also expected to release between October and November so it will be a competitive battle.
---