Ubisoft partners with noblechairs for Far Cry 6 gaming chair
A new hot collab is about to drop
Updated: Oct 11, 2021 5:07 pm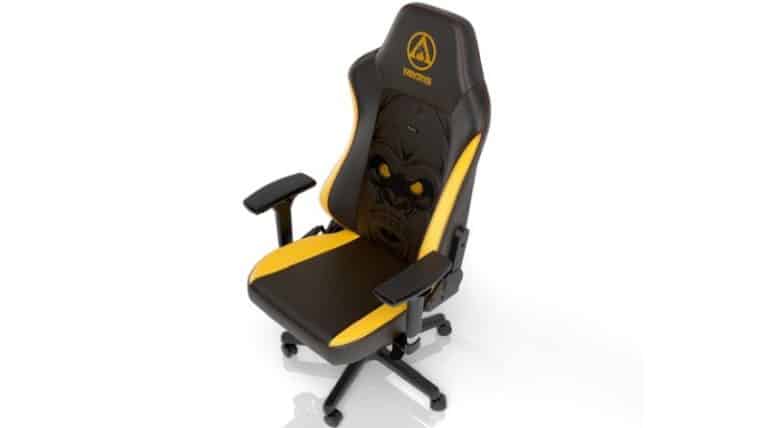 Ubisoft has collaborated with noblechairs to release a special edition gaming chair. It is available for pre-order now and bears the name and player number of the Far Cry 6 protagonist, Dani Rojas on the back. This references the main character's adoration for the Las Guerrillas baseball team.
Noblechairs Far Cry 6 gaming chair available for pre-order now
The Far Cry 6 gaming chair features an aggressive guerilla design echoing the aggressive gameplay of the Far Cry series, with a bold yellow and red color scheme matching that of the in-game Las Guerrillas baseball team. It has additional branding with the Far Cry 6 logo proudly emblazoned across the headrest and a striking gorilla stitched into the backrest.
The chair is equipped with all the excellently ergonomic features that noblechairs are known for. It comes with durable, water-resistant upholstery, a memory foam pillow, and all the height adjustment, tilt, and lock control that you've come to expect from noblechairs.
Noblechairs is well-known for their special edition chairs, with chairs released for many other game franchises, like Elder Scrolls Online, Doom, and fallout. They even have chairs branded for various esports teams, and now Far Cry 6 is another arrow in their ever-expanding quiver of game franchises and properties.
Where to buy the noblechairs Far Cry 6 chair?
Should the special edition chair tickle your fancy, you can pre-order it right now. It starts at a price point of £389.99 and comes with an extra-large backrest, seat base, and wider armrests! Never before has a mission to overthrow a dictatorship come with such comprehensive comfort options.
Tempted to smash fascists in upgraded comfort? The noblechairs Far Cry 6 gaming chair can be pre-ordered now!
---