Best gaming mouse for Fortnite 2023
We find the best gaming mouse for Fortnite no build mode and regular
Updated: Jan 30, 2023 11:06 am
Today, we're going to find the best gaming mouse for Fortnite in 2023. This one is going to be interesting, as there are 2 main game types in Fortnite nowadays, with each of them favoring a different kind of mouse.
Since March 29, 2022, Fortnite has had a 'no build' mode. This mode turned the game into a more traditional Battle Royale game, where you only have the existing terrain and building for cover. It was a well-received change, and the normal version is still available too. So, if you like the idea of the person you're shooting at turning into a semi-detached Edwardian townhouse with a 2-car driveway when you get them to 10% health, you can still have that experience.
So, for the no-build mode, you'll need a standard gaming mouse, so anything lightweight with an accurate sensor will do, however, when it comes to the regular variant, a gaming mouse with a few extra buttons can make a big difference for building more quickly.
Best gaming mouse for Fortnite no build mode: Logitech G Pro X Superlight
As we mentioned, when the building aspect of the game is taken out of the equation, you don't need any particularly special features compared to any other games.
Logitech G PRO X Superlight
Size (H x W x D) mm
125 x 63.5 x 40
So, we've gone with ole' reliable Logitech, specifically, their current flagship and all-around solid lad, the Logitech G Pro X Superlight.
Its 63-gram weight, industry-leading sensor, and comfortingly familiar shape all combine to make it not only a great gaming mouse but our current favorite in 2023. If you're in doubt, the Logitech G Pro X Superlight will always be a great option, regardless of the game in question.
Best gaming mouse for Fortnite build mode
When it comes to Fortnite architecture speedrunning mode, we need to change up our mouse recommendation a bit. The G Pro X would still do well here, as it does have 2 side buttons, but more options are preferred.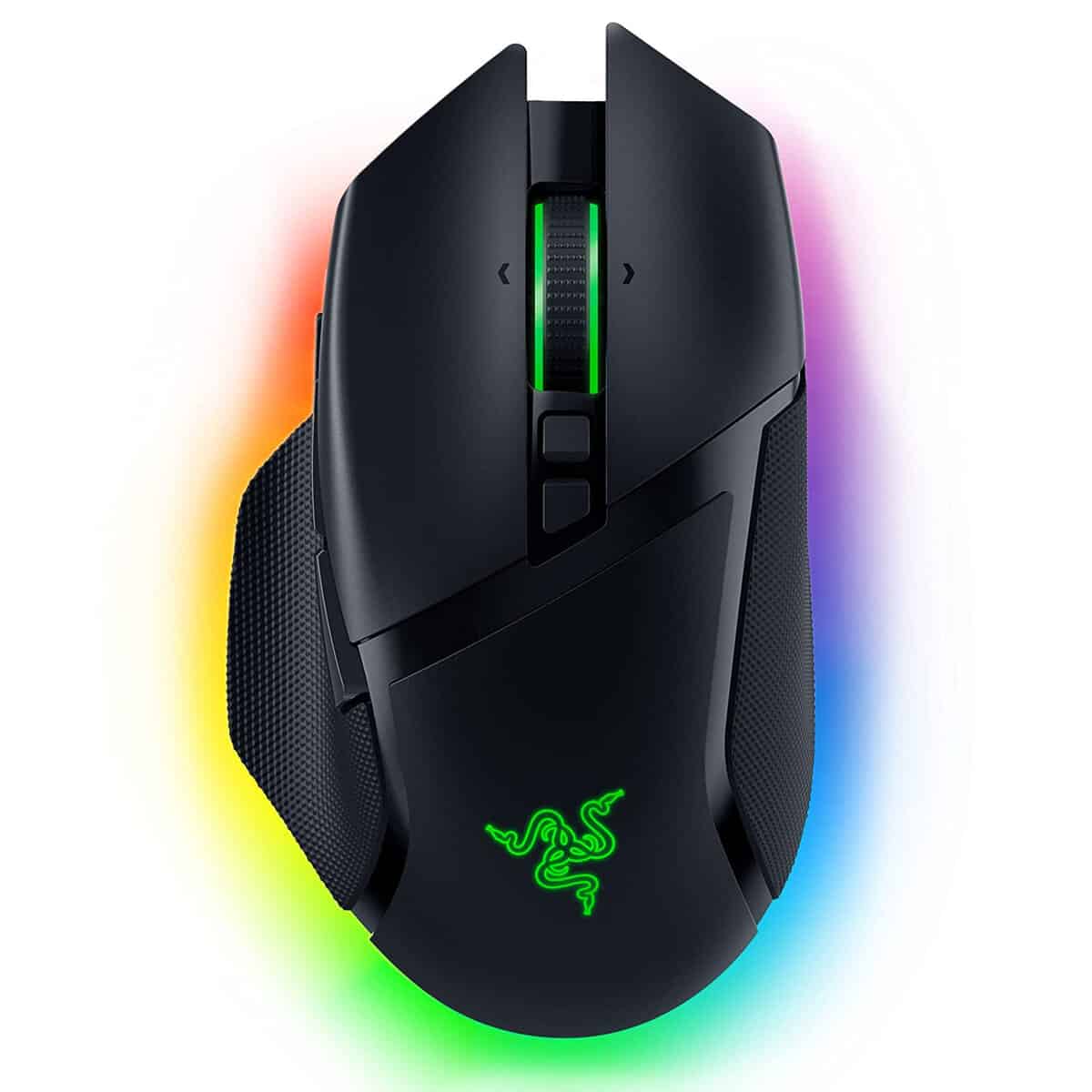 Sensor
Focus Pro 30K Optical Sensor
However, we want the mouse to retain a reasonable weight, so pure tanks like the ASUS ROG Spatha are out.
We've decided to opt for the Razer Basilisk V3 Pro, it's not one of the lightest gaming mice out there, but the weight is still impressively low given the number of buttons and features packet in there. It's also super ergonomic, so those of you that tend to suffer from Carpal Tunnel issues might like this option too.
---