Best gaming mouse for Xbox Series X in 2023
Get Xbox Series Xcited for the best gaming mice!
Updated: Feb 7, 2023 8:45 am
Now that it is so much easier to use a mouse with your Xbox console, the best gaming mouse for Xbox Series X can make all the difference in the world for your gameplay. If you are someone who prefers PC gaming over console gaming, using a trusty mouse would make it easier for you to adjust to console gaming.
However, do note that there are some limitations when it comes to using a mouse with Xbox consoles. For instance, each game needs to support the mouse in order for it to work. So make sure that your favorite games support the use of gaming peripherals individually, in order for them to work.
In this article, we will review the best gaming mouse for Xbox Series X so you only have the best gaming gear at your disposal. Let's dive right in!
Best Gaming Mouse for Xbox Series X: Razer Basilisk X Hyperspeed
The Razer Basilisk X Hyperspeed is one of our favorite mice for many reasons, especially for Xbox Series X. This mouse is 25% faster than its wireless competitors. It comes equipped with the most advanced technology that allows an extremely low click latency and interference reduction.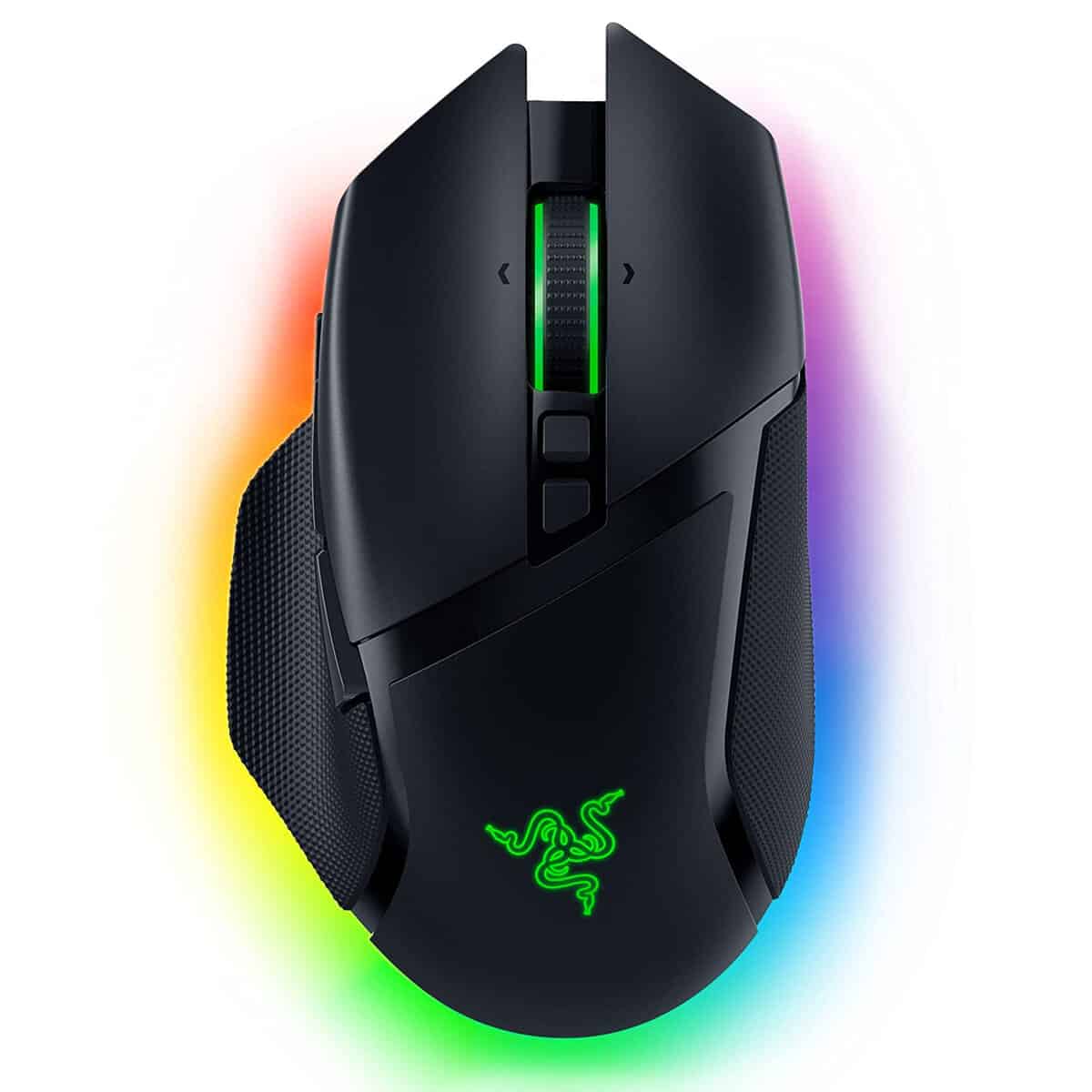 Sensor
Focus Pro 30K Optical Sensor
The Basilisk X Hyperspeed mouse comes with dual connectivity and 6 programmable buttons that you can reprogram using Razer Synapse 3.
In terms of battery life, it offers 285 hours on HyperSpeed Wireless and 450 hours on Bluetooth, which means you can play for days, or even weeks before needing a recharge. What's more, since this mouse comes with mechanical switches, it allows up to 50 million clicks.
Overall, this is the best gaming mouse for Xbox Series X with the high-speed transmission, great frequency switching, and incredibly low latency. 
Best Budget-Friendly Gaming Mouse for Xbox Series X: SteelSeries Rival 5
If you are looking for a budget mouse for Xbox Series X, the SteelSeries Rival 5 will be a great pick for you. This handy mouse is ideal for all FPS, MOBA, MMO, Battle Royale, and all other fast-paced games. 
Size
11.8cm X 7.8cm X 4.3cm
Rival 5 comes with the TrueMove Air precision optical sensor that offers one-to-one tracking. Its ergonomic design has 9 reprogrammable buttons with 5 incredibly fast side buttons. The mouse is incredibly lightweight, weighing only 85 g. So you can play for extended hours without the fear of having cramps when you are done.
With beautiful PrismSync lighting, a light mesh cable, and flawless precision, the Rival 5 is truly the best you can get at an incredibly affordable price.
---