Best Wifi Extender for Gaming
Let's Breathe Some Life into Those Dead Spots
Updated: Dec 8, 2022 5:30 pm
When you finally unshackle yourself from the bonds of the ethernet cable, you feel like the possibilities are limitless. You've been anchored in place next to the router for so long that it's become your closest friend and confidante, and now you can say goodbye, but it's not always easy making a clean break.
There's nothing worse than lugging your hefty build into your new gaming space only to discover it's where internet goes to die. You might be able to feed off the crumbs of the signal, playing the odd bit of COD here and Fifa there, but you'll be lucky if you're still connected before first blood or kickoff.
Not to worry, though, wifi wanderer, we've done the research and compiled the five best wifi extenders for gaming into this one space.
Our Top Picks
01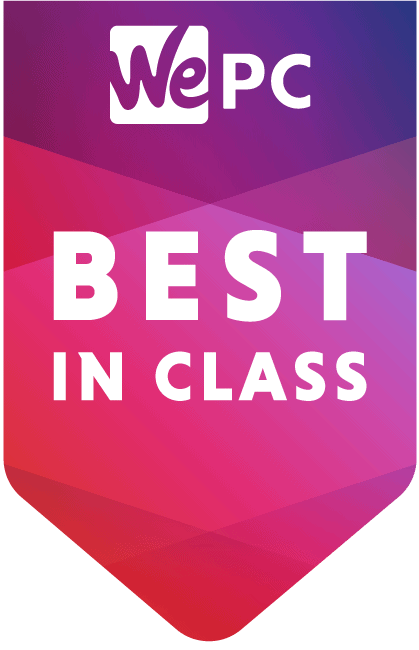 TP-Link MU-MIMO Range Extender RE650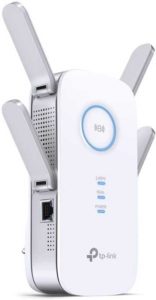 TP-Link MU-MIMO Range Extender RE650
02
Asus AC750 Dual Band Wifi Repeater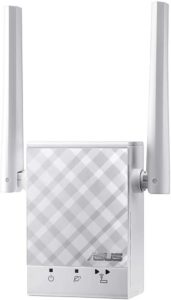 Asus AC750 Dual Band Wifi Repeater
03
TP-Link AC750 Wifi Extender
TP-Link AC750 Wifi Extender
How We Choose
The Internet is like oxygen here at WePc headquarters. We simply can't live without it for a second. When the internet goes, we become aimless and confused. We wonder what we did before the internet, but try as we might…we can't quite remember.
As our organization has evolved, our base has had to grow to accommodate us, and due to this expansion, we've suffered our fair share of internet blackouts and wifi dead spots. Gaming is both our profession and our passion, so when the internet goes, the absence hits twice as hard.
In our efforts to prevent this from happening, we've been introduced to many wifi extenders over the years and developed a certain amount of expertise in the area. The products we're showing you today are either the ones we know work well from personal experience or ones we've discovered during our research that offer the greatest support for gaming.
Things to Consider
Before we jump into some reviews, let's run over some wifi extender basics so you know what we're waffling on about.
Wifi Support
You'd be forgiven for thinking wifi is wifi and that's that, but there are actually different levels of wifi, and you'll need the very best if you want to keep that connection alive and well in your otherwise dead spot.
Wifi 6 is currently the best. While it utilizes the same 2.4 and 5GHz bands, it's capable of casting out 12 streams as opposed to the 8 of wifi 5, amounting to greater overall speeds, enhanced beamforming, and longer range.
Unfortunately, though, every part of the wifi chain has to match to function properly, so if you have a wifi 5 router, you're confined to a wifi 5 extender too.
MU-MIMO
MU-MIMO stands for multi-user, multiple input, multiple output, and it's essentially a technology that allows multiple devices to form strong and constant connections to the same wifi source.
It's not that SU-MIMO – the previous standard – wouldn't connect to multiple devices, but it communicated with them one by one incredibly quickly. The more devices in the queue, the longer each has to wait to get a response from the router. It's only really a problem if people are using high-data applications such as streaming. Gaming itself is a pretty low-data application, but if you live in a shared space, it's a good idea to secure your signal with MU-MIMO.
Bandwidth and Speed
Bandwidth and connection speed are often erroneously synonymized. Bandwidth refers to the amount of data that can be transferred between the network and your computer, and speed refers to how fast that data moves. Think of it like a freeway. The lanes are the bandwidth and the speed limit is the connection speed.
For optimized performance, your extender's bandwidth should match your router's bandwidth. In terms of speed, you should go as high as you can. It's not going to speed up your router's signal, but it won't slow it down quite so much.
Power Passthrough
Passthrough is a pretty rare but amazingly practical feature in a wifi extender. It allows you to plug another device into the extender and draw power from the same socket. Passthrough is identifiable via a socket on the front panel of the extender. Say you need to plug in your vacuum cleaner, but you can't unplug your extender because you're in a dead zone, just plug it into the extender and you're good to go. It's like the extender isn't even there at all.
Size
There's a good chance that your wifi extender is going to have to sit in a pretty awkward place in order to get the most range out of it, so a discrete design is a surprisingly attractive feature. As much as some of them look like little robots from the Star Wars universe, it's not really the aesthetic people want in their hallways.
A smaller unit will also be less of a burden on your plug socket and won't partially block the other side of a dual-socket outlet. In addition, a diminutive extender is less likely to catch on things and break.
The Best Wifi Extender for Gaming
In-depth Review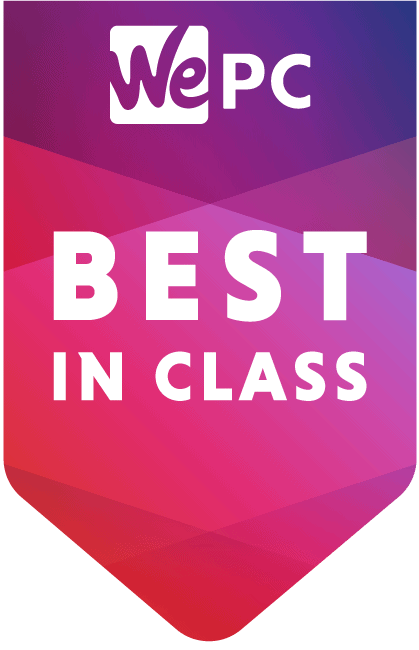 01
TP-Link MU-MIMO Range Extender RE650
TP-Link MU-MIMO Range Extender RE650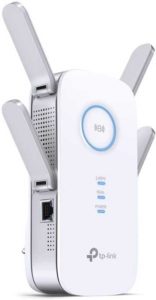 Product Dimensions
6.42 x 3.39 x 1.57 inches
PROS
Massive Range - 14,000 square feet will cover most mansions let alone the average house or flat.
Pleasant Look - No eyesores here!
High Speed - Once the RE650 is up and going, it's plenty fast enough for most applications.
MU-MIMO - MU-MIMO and four antennas make it ideal for densely populated households.
CONS
Slow Start-Up - Takes a few minutes to get fired up.
Large - The RE650 is quite big and will likely partially cover adjoining sockets.
Despite the cute demeanor, the TP is quite a large wifi extender, but the low-profile design reduces the chances of you kicking it or it catching on clothing as you pass by. It's a wifi 5 extender offering up 1733MBps on the 5GHz band and 800MBps on the 2.4GHz band, which is more than any individual gamer could ever need, even if they were undertaking some pretty data-intensive multitasking.
It has MU-MIMO functionality reinforced by four independent antennas meaning that no matter how many cohabitants you have and what their computational habits are, you'll always have strong dedicated connections to the wifi. Gaming, streaming, downloading, video calling friends and family…the RE650 has you covered, and there's a gigabit ethernet port for linking entire networks too.
Covering up to 14,000 square feet, you can say goodbye to dead zones as this extender saturates your abode from corner to corner with connectivity. It's not particularly zippy on start-up when compared to some of the other extenders on our list, but due to its reliability, power, and user-friendly interface, we consider it the best all-rounder extender on the market.
02
Asus AC750 Dual Band Wifi Repeater
Asus AC750 Dual Band Wifi Repeater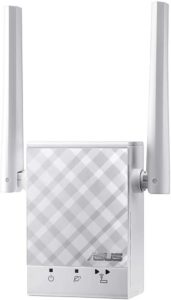 Item Dimensions LxWxH
3.19 x 2.17 x 1.34 inches
Data Link Protocol
IEEE 802.11ac
Data Transfer Rate
750 Megabits Per Second
PROS
Three Modes - Use the AC750 as a repeater, in AP mode for single network wireless connectivity, or as a media bridge.
Good Combined Speed - When you combine channel strengths, you get roughly 7 times the speed you need for some silky smooth gaming.
Price - This is a great budget option that will solve most signal issues.
Range - The RC750 expands signal across 2000 square feet.
CONS
Vulnerable to Interference - Electronic interference can perturb signal reproduction.
Bandwidth Sacrifice - To repeat the signal on a new network, your bandwidth takes a hit.
10/100 Ethernet - This connection limits data transfer to 100MBps.
The Asus AC750 is actually a wifi repeater rather than an extender which basically means it rebroadcasts your router's signal on an entirely different network connection. This reduces the bandwidth of the original signal, so if it's optimal performance you require, it's probably not the one for you. Repeaters can also be pretty vulnerable to electrical interference from appliances like microwaves or poorly wired refrigerators, but if you've got clean airwaves, the AC750 is a very affordable way to extend your signal.
Despite this reduction of bandwidth, the two antennas ensure 2000 square foot coverage and iron-strong connections, making this one of the most reliable options on the list. It's can be quite fast, but to achieve the maximum 700+MBps, you have to combine the 2.4 and 5GHz channels, otherwise, you're stuck with 433MBps signal speeds.
For AP and Media Bridge mode, you have 10/100 rather than gigabit ethernet, which is a shame. It means that wired devices are limited to 100MBps data transfers, but this repeater still has the potential to saturate your dead zones and double your download and upload speeds.
03
TP-Link AC750 Wifi Extender
TP-Link AC750 Wifi Extender
Operating System
Windows 98SE, NT, 2000, XP, Vista or Windows 7, 8, 10, Mac OS, NetWare, UNIX or Linux
Product Dimensions
4.33 x 2.59 x 2.2 inches
PROS
Lovely Price Tag - You could buy two of these for the price of our second most affordable option.
Compact Design - This little thing won't draw attention or ruin the flow of decor.
Full-Speed Mode - Increase data rates to eliminate lag.
CONS
10/100 - Ethernet rate is limited to 100MBps
Short Range - Lack of external antennas stunts extension capacity to 1200 square feet.
Unless you live in an 18th-century castle or a particularly palatial countryside manor, the antennaless TP-Link AC750's 1200 square foot range is more than enough to breathe some life into a dead zone or two, and you can snatch one up for under $30!
Much like our Asus second pick, it features a 10/100 ethernet connection, so it doesn't offer the fastest data transfer for wired devices, but the 750MBps max combined speed is fantastic. To give you perspective, it's more than seven times the bandwidth you'd need for some truly buttery 4K gaming, so as long as your router has enough power.
You can also try and maximize performance by switching on full-speed mode. This feature connects to your router using the 5GHz channel and connects up to wireless devices on the 2GHz 300MBps channel. This sounds like it would be slower, but by maximizing signal strength, this configuration optimizes throughput, giving you slightly boosted data rates.
The TP-Link may not be the best extender for file transference, but as far as online gaming is concerned, even large multiplayer operations like COD: Modern Warfare, Fortnite, or StarCraft, it won't let you down.
04
Netgear AC750 Dual Band Wifi Router
Netgear AC750 Dual Band Wifi Router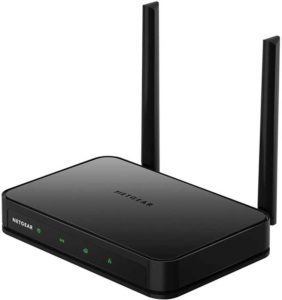 Connectivity Technology
Wi-Fi
Frequency Band Class
Dual-Band
Data Transfer Rate
750 Megabits Per Second
Wireless Communication Standard
802.11n
PROS
Location - As it's technically a router, it doesn't plug into a normal outlet, so you have more freedom with placement.
Dual Band Speed of 750MBps - This is plenty fast enough for gaming.
Well Priced - Considering this is a quality router and extender, it's pretty good value for money.
CONS
Setup - Setup isn't as simple as a dedicated extender.
Sometimes the solutions to our problems come in unexpected forms, and the Netgear AC750 is a perfect example of that. If you passed it in the store, you wouldn't give it a second glance because the label would read, 'router', and you're not looking for a router.
But here's the thing. The Netgear AC750 can be set up to perform in the exact same way a wifi extender does, and it's pretty decent too! Take for instance the dual-band functionality that reduces electrical interference, and allows it to hit speeds up to 750MBps; that's more than enough for a nice clean gaming session in 1080p on ultra settings.
In addition, two external antennas give this thing some serious range and impressive throughput, ensuring that all your online activities run swiftly and smoothly. Overall, we'd say it's quite aesthetically pleasing too, which is a bonus, and as it doesn't have to be plugged directly into a wall, you be more precise with placement and make the most of the signal extension.
05
Netgear Nighthawk X6S AC4000 Tri Band Wifi Router
Netgear Nighthawk X6S AC4000 Tri Band Wifi Router
Connectivity Technology
Ethernet
Frequency Band Class
Tri-Band
Data Transfer Rate
1625 Megabits Per Second
PROS
6 Antenna - The antenna provides unparalleled coverage.
Tri Band Wifi - Supports 1625MBps data transfer and tons of devices simultaneously.
MU-MIMO - Each connected device is in constant communication with Nighthawk.
Voice Controlled - Just speak and you will be heard.
CONS
Price - The Netgear Nighthawk is not cheap, nor should it be.
Our final pick is essentially a computer in its own right. It even has two 1.8GHz cores like an honest to goodness CPU, and it's designed especially for extreme gaming. It has not one, not two, but six external antennas that offer enough coverage to saturate a property of pretty much any size.
Tri-band wifi allows you to connect up more devices than you could ever possibly need to, so if you're planning on throwing a huge gaming party, this device will ensure it goes down without a hitch or glitch. Moreover, the combined transfer speeds of these three bands is 1625MBps. You really could power a sizable communal gaming hub with the X6S.
As if all that isn't enough, MU-MIMO technology ensures every device within range has incredibly strong and latency-free access to the network. It also receives voice commands, so it couldn't be easier to use.
As amazing as this device is, it's not for everyone. To make the most of it, you need to have exquisite wifi to begin with and a top-quality primary router. The Nighthawk is for competitive gamers who understand that every single frame matters.
Final Word
It can feel like the end of the world when you cross the threshold into that dead zone. It's like entering some kind of dystopian post-apocalyptic wasteland, but it's an incredibly easy fix, and at least one of our listed products should be perfect for your situation.
If you need the ultimate gaming wifi extender that can saturate a huge area and support any amount of gamers running data-heavy workloads, the Nighthawk is the way forward. For most, however, it's total overkill.
For the average household, we recommend the TP-Link RE650. It's a little big, but it's fast, and the MU-MIMO connectivity ensures no Disneyland-style queues build up waiting for the signal. Failing that, the Asus extender can handle itself really well. It's smaller, but it's still a wifi 5 device with a range of 2000 square feet.
For those that live in small households, that perhaps only need to revive a couple of dead zones, the TP-Link AC750 or Netgear AC750 are potent enough solutions to get you back in the saddle and enjoying your favorite games.
---