Best Z370 Motherboards in 2023
We Pick Out The Five Best Z370 Motherboards Available Whatever Your Requirements
Updated: Jan 23, 2023 11:54 am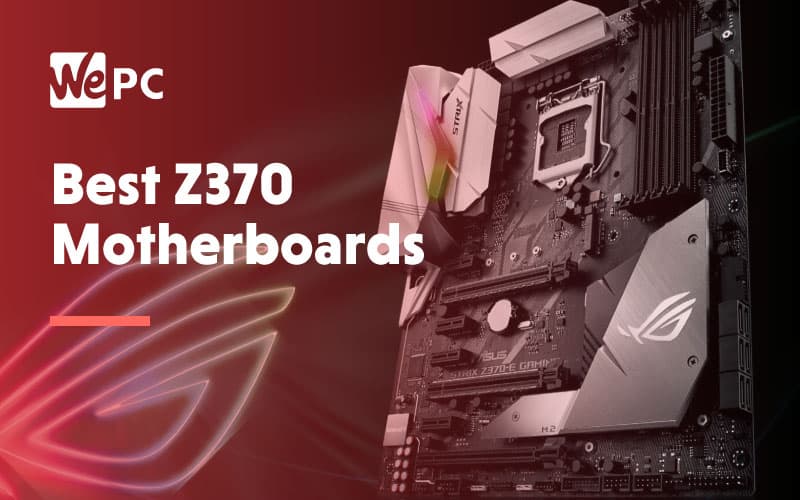 Even though the veteran Z370 motherboard chipset has now been superseded by newer, more powerful boards like the Z390, many buyers still look to the Z370 for their PC building needs.
The best Z370 motherboards usually offer a whole plethora of benefits, which range from lightning-fast processing to Optane memory, and a versatile I/O panel. Furthermore, thanks to the introduction of Intel's 9th Gen CPUs (and their Z390 companion), Z370 motherboards now showcase some of the best bang for your buck in the motherboard marketplace.
For that reason, we thought it was only natural to create this article of the best Z370 motherboards currently available. So, without wasting any more time, let's jump in and take a first look at the best Z370 motherboards for 2021.
Our Top Picks
01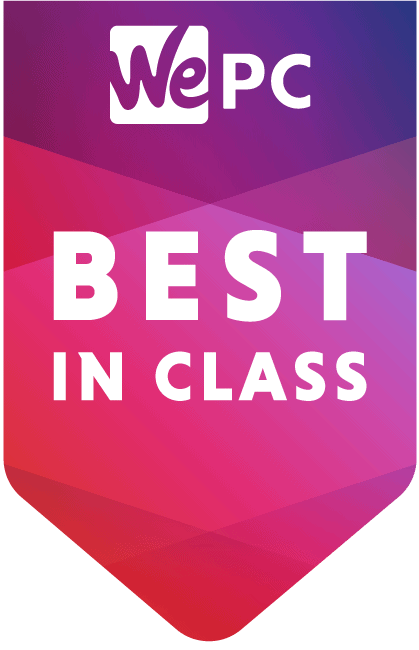 A Premium Motherboard With Great Versatility
ASUS ROG Strix Z370-E Gaming
02
A High-End Z370 Motherboard
ASRock Z370 EXTREME4
03
A High Performance Motherboard With A Great Audio Codec
ASUS TUF Z370-PLUS Gaming
How We Choose
Your motherboard is the foundation for your PC components, so it needs to be up to scratch. There are several things you need to consider when choosing the right motherboard for your needs, and we are very particular about which products we choose to recommend.
First, we look at the budget. You want to make sure you're getting the best bang for your buck – no matter what price point you're working with. This means we only choose motherboards with quality features, like multiple PCIe slots and overclocking capacity built-in.
Speaking of overclocking, we know how much our readers enjoy getting the most out of their builds. This is why we put overclocking capacity as one of our requirements when choosing the best motherboards around.
We are continually updating our recommendations as well, to make sure we include the best options available, so keep checking back for more.
How We Test
We test every motherboard that we recommend by actually placing it in one of our builds and running benchmarking tests with it. We pair it with different components to really get a great overall picture of its performance.
We also test them out for ease of building, and how smooth the overall build process is. We want to be sure that whether it's your first or fiftieth build, your motherboard won't let you down or make things difficult.
What's good about the Z370 chipset
The Z370 chipset is a high-end chipset for Intel's 8th and 9th generation processors (Coffee Lake) that offers several features and benefits. Some of the key advantages of the Z370 chipset include:
Overclocking support: The Z370 chipset supports overclocking, which allows you to increase the clock speed of your CPU to improve performance.
Multiple USB ports: The Z370 chipset supports multiple USB ports, including USB 3.0 and USB 3.1 ports, which allow for faster data transfer speeds.
High-speed storage options: The Z370 chipset supports high-speed storage options such as NVMe solid-state drives (SSDs) and Intel Optane Memory, which can greatly improve system performance.
Intel Rapid Storage Technology: The Z370 chipset supports Intel Rapid Storage Technology, which allows for RAID configurations and improves data access and transfer speeds.
Intel vPro technology: The Z370 chipset supports Intel vPro technology, which provides advanced security and remote management capabilities for enterprise and business users.
Multiple graphics card support: The Z370 chipset supports multiple graphics cards, allowing for better gaming and workstation performance.
High-bandwidth communication: The Z370 chipset supports high-bandwidth communication interfaces such as Thunderbolt 3 and Intel Optane Memory, which can greatly improve system performance.
Things To Consider
Whenever you're purchasing a new hardware component, whether that be a new monitor or a graphics card, you should always take the major aspects of that product into consideration before concluding your decision. Failing to do so could lead to a component purchase that isn't optimized for your build or your needs.
To make things even more complicated, a motherboard is one of the most critical pieces of hardware in your new build. It dictates what CPU/RAM you use, it also accommodates any future upgrades you may have in mind. For that reason, here are the most important areas to consider when buying a Z370 motherboard.
Form Factor
In simpler terms, a motherboard's form factor refers to how big/small that board is. The most popular sizes range from Mini-ITX and go up to e-ATX. Choosing the right form factor for your new build is extremely important as smaller motherboard form factors come with much fewer options for compatibility and usually support lower-speed RAM kits.
For example, if you plan on using four sticks of RAM, then you would have to choose a form factor larger than mini-ATX.
The below chart outlines each form factor, and its size:
Form Factor
| Form Factor | Size (in inches) |
| --- | --- |
| Mini-ITX | 6.7 x 6.7 |
| Mini-ATX | 5.9 x 5.9 |
| microATX | 9.6 x 9.6 |
| ATX | 12 x 9.6 |
| eATX | 12 x 13 |
Chipset
Even though this article is chipset specific, it's still worth touching upon as some might not fully understand their importance.
A chipset might be the number one thing to consider when looking for a new motherboard. It's a critical factor in determining what features your motherboard comes with and what processor it can be paired alongside. The features a chipset affect range from PCI-e lanes to M.2 compatibility and even overclocking support.
If you think the Z370 is running a little light on the features or doesn't house your favorite AMD CPU, then why not check out our best motherboards page, which showcases a number of different chipsets.
What Is A VRM And Why Do They Matter?
A VRM is an integral part of your motherboard. It stands for the voltage regulator module, and their primary job is to supply your CPU and GPU with power.
Now, some might be asking, why does that even matter? Just give me a board with some VRM's and I'll be happy. Well, a VRM can affect your motherboard's overall stability and how well it can overclock other hardware components.
A CPU VRM will ensure that the PC is sustaining the required CPU voltage. Once the power has reached the VRM, it gets regulated to stay under the CPU's max voltage. Now, when overclocking, you manually tune the voltage to keep a stable boosted clock. If your VRM's aren't good enough, your rig will become unstable, and you won't be able to squeeze the extra performance out of your components.
Price
Like most hardware components, price is a massively important area to consider. Fortunately, prices don't fluctuate too much when it comes to Z370 motherboards. That being said, there is a difference between entry-level and high-end offerings.
As you will soon see, picking up a Z370 for around a $100 is not a peculiar thing. Since the chipset is now a few years old and the Z390 boards have superseded it, the Z370 showcases superb value for money. Having said that, you can still rack up a tasty bill if you go for one of the high-end products.
Why Choose A Z370?
A lot of people will opt for the Z370 over something different for several various reasons. Firstly, it's Intel.
Even though we're currently in the midst of a huge war for CPU dominance between AMD and Intel, Intel still sells the majority of the CPU's worldwide. So, naturally, that makes the Z370 one of the most popular boards out there.
Secondly, a lot of people are more than happy to build a new PC with an 8th Gen Intel CPU. I mean, the 8600K was hugely successful and still showcases fantastic performance today. If you're looking for the best bang for your buck, the Z370 is definitely the way to go.
Thirdly is the price. Like all things in life, when a product is surpassed by a better-performing version of itself (otherwise known as next Gen), the older model is usually reduced in price as it isn't quite up-to-speed. The Z370 showcases some of the best value for money right now and still has excellent performance as well.
The The Best Z370 Motherboards in 2020 & 2021
In-depth Review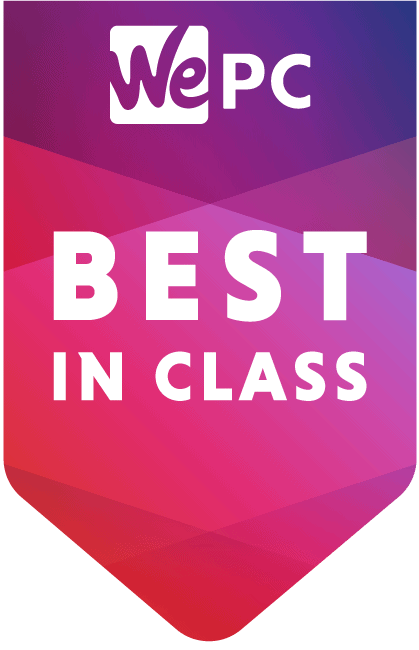 01
A Premium Motherboard With Great Versatility
ASUS ROG Strix Z370-E Gaming
PROS
5-Way Optimization with Auto-Tuning
Comes with FanXpert 4
Superb aesthetics and ASUS Aura RGB support
Reinforced metal integrated PCI-e slots
CONS
One of the more expensive Z370 motherboards
ASUS is one of the most well-known tech manufacturers in the world and has been producing high-quality hardware offerings for as long as I can remember. Amongst their impressive range of products, is their high-end consumer-grade produce line, the Republic of Gamers, or ROG for short. Only the best and most considered products get labeled with the ROG logo, and the ASUS Z370 motherboard is a fantastic example of this.
From a gamer's point-of-view, this motherboard ticks all the right boxes. To kick start, the ROG comes equipped with three PCI-e x16 slots, which are great for future expansion and are easily compatible with SLI and Crossfire. Furthermore, the board also accommodates two M.2 drives, four additional PCI-e 4x slots, and even comes with built-in Wi-Fi and Bluetooth.
The back of the board offers similar levels of versatility. Several USB 3.0 and 3.1 ports can be found, as well as a USB Type-C port. You also have the option to connect a display to the motherboard and use the onboard graphics. However, a board of this value would almost certainly be paired with an excellent standalone GPU. Lastly, you can also find five audio jacks at the rear and the Wi-Fi antenna for quick and easy access.
Overall, this board is pretty flawless. However, there is one downside to this excellent Z370 offering. Yep, it's the price. This is the most expensive board on our list and comes to shelves at a shade under $300, which is pretty pricey. Having said that, we still feel it offers decent value for money, especially when you compare it to other, newer generation boards with the same features.
02
A High-End Z370 Motherboard
ASRock Z370 EXTREME4
PROS
Reinforced steel PCI-e slots
Great aesthetics
Supports up to 4333MHz RAM
SLI/AMD 3-way Crossfire support
CONS
One of the more expensive Z370 motherboards
We've dubbed the ever-popular ASRock Z370 Extreme4 our runner up and for good reason. Not only does it come packed with features such as quality VRMs, reinforced steel PCI-e slots, and a user-friendly BIOS, but it also comes to us at a price point that we feel showcases superb value, no less.
This board has more than enough compatibility to support multiple SLI/Crossfire connections and also has a plethora of smaller PCI-e 4x slots for future expansion cards. You'll be able to utilize a rapid M.2 SSD in this build as it comes with two M.2 connections. However, if you're happier with the good old HDD SATA drives, then you'll be glad to know this comes with eight ports for huge storage capacity.
Unfortunately, this board doesn't come with built-in Wi-Fi. However, it does come with Purity Sound 4 to help you enjoy ultra-high definition audio. Moving to the rear of this board, you'll find a number of different USB 3.1 slots, LAN ports, the usual audio ports, and several varying display ports, including HDMI and VGA.
The big draw of this motherboard has to be its impressive ability to overclock. Thanks to a 12 phase VRM design, the board has more than enough capability to push your CPU/GPU to the next level.
Ultimately, what you have here is a high-end motherboard with great features to boot. If you aren't a fan of the mainstream ASUS products, this might be exactly what you're looking for.
03
A High Performance Motherboard With A Great Audio Codec
ASUS TUF Z370-PLUS Gaming
PROS
Great performance
Aesthetically very nice
Comes with a bunch of features geared towards gamers
Fully customizable with Aura RGB
High performance audio codec
The second ASUS entry into this guide comes in the shape of their TUF Gaming Z370 motherboard. The TUF gaming lineup of consumer-grade products is hugely popular across the board for their excellent production quality and value for money. It's safe to say our all-round pick ticks all of those boxes and more.
The first thing that struck me about this board was its design. It looks superb right-out-the-box. It has the typical black/yellow theme and is accompanied by the fully customizable Aura Sync RGB. Slots include four DIMMs, two PCI-e x16 lanes, and a bunch of PCI-e 4x slots for expansion cards.
It has a max memory capacity of 64GB, which supports up to 4000MHz speeds. Additionally, it has lightning-quick 32Gbps M.2 connectivity with onboard heatsinks to make sure everything is running at its optimal temperature.
Moving onto the build quality, TUF has always been known for providing some of the most stable products out there. This one is no different. The capacitors offer up a 20% higher temperature tolerance and 2.5X life expectancy than generic offerings. Pair that with the impressive VRM design, and you have a seriously impressive overclocking machine.
The TUF gets our all-round pick as it ticks every box a gamer would want and comes to shelves at a price point that we find both affordable and good value.
04
Pricey But With All The Trimmings
GIGABYTE Z370 AORUS Gaming WiFi
PROS
Up to 4000MHz memory support
Equipped with RGB
Built-in Wi-Fi
Plenty of available connectivity
Great for gamers
CONS
On the expensive side of the price spectrum
Gigabyte is one of the biggest manufacturing companies in the tech industry and is one of ASUS' main rivals. That being said, their Z370 AORUS Gaming WiFi falls a little short of the ASUS offerings this time around.
Coming to the table sporting Gigabyte's textbook aesthetics, this board looks really nice when paired with additional RGB and a premium GPU. Like other boards in this list, the Gigabyte comes with four DIMMs, which can accommodate 64GB of system memory and up to 3866MHz speeds. It also comes equipped with three PCI-e x16 lanes, of which two are reinforced for increased life expectancy, a couple of additional x4 PCI-e slots, and a bunch of fan headers and USB connectivity/Thunderbolt support.
Alongside the SLI and Crossfire support, this board also comes equipped with two ultra-fast M.2 slots, perfect for any gamer looking to increase O/s boot times or game load times.
The back I/O panel offers up everything a bidding gamer would need, including HDMI, LAN, audio jack, a tonne of USB 3.0/3.1 ports, and gold-plated Wi-Fi antenna inputs. That's right; this thing even comes equipped with the high-end feature of Wi-Fi.
The VRM design is modest for overclocking and should give a reasonably stable environment when pushing both the CPU and GPU of your build. Furthermore, the overall build quality of this board is considered very good for its price point.
Ultimately, if you're a fan of Gigabyte and are in the market for a Z370 showcasing good value for money, look no further. The Gaming WiFi offers everything you'd want and more.
05
A Great Value Z370 Motherboard
Asus Prime Z370-P II LGA1151 (Intel 9th Gen)
PROS
Excellent bang for your buck
Plenty of additional expansion slots
5X Protection III support
Very reliable board for the price
Compatible with 9th Gen CPUs
CONS
Aesthetics aren't for everyone
Not feature packed
Finally, we reach our budget offering, the Z370-P II from ASUS. Yes, I know, another ASUS motherboard to add to the list. They just seem to have the Z370 market mopped up at the moment with high-quality and affordable offerings.
This motherboard comes with high-quality features such as dual M.2 slots, Fan Xpert 4, Intel Optane memory support, and 5x protection III. Furthermore, the two x16 PCI-e lanes create the perfect environment for CrossfireX dual GPUs.
Comparing this board with high-end offerings, you can certainly see where sacrifices have been made to keep the Z370-P II's price down. The design is a little bland, and it has almost no external protective shields or heatsinks. Having said that, it does come with four X4 PCI-e lanes for further expansion and 4000MHz memory speed support.
The back I/O panel is fairly basic and offers the usual display ports, USB 3.0 ports, audio jacks, and LAN ports. As far as budget, entry-level Z370's go, this one is right up there in both build quality and features.
Final Word
It's always a difficult process choosing which motherboard is right for your needs. Even more so when the motherboard in question is so evenly priced across many of the entry-level/ mid-range options. However, we've taken everything into consideration and have concluded that the above mentions are by far the most up-to-date and best options in their respective categories.
So, which motherboard did you feel showcased the best features and value? For me, I think it has to the best TUF Gaming as it has pretty much everything you'd want from a quality motherboard.
Why not let us know what you thought in the comments section below, or better still, jump on over to our community and start a thread, voicing your opinions to the masses.
Hopefully, this guide has made choosing the best Z370 motherboard a lot easier. If you have any queries on motherboards in general, leave us a question below, and we'll get back to you as soon as we can.
---