Best Samsung tablet 2023
Samsung tablet computers and 2-in-1 laptops are a viable alternative to Apple's lineup. Here's a roundup of some of our favorites.
Updated: Jan 5, 2023 2:56 pm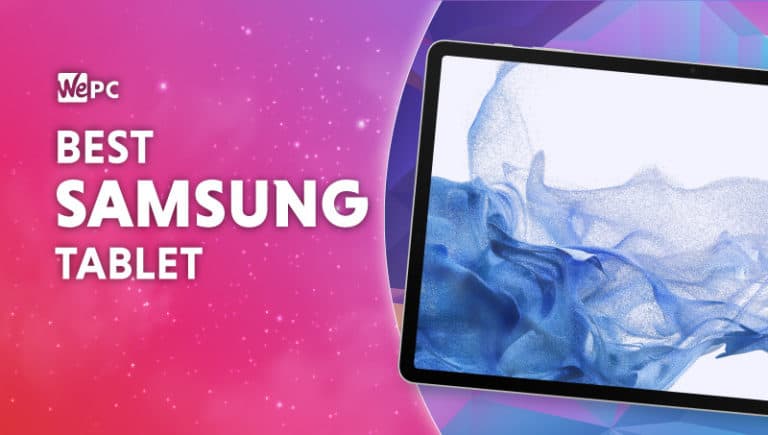 The best Samsung tablet options for 2023!
Samsung tablet computers are a viable alternative if you want to break out of the Apple ecosystem. iPads are limited heavily by iPad OS, and always will be. Samsung tablet computers are much more flexible and versatile, and they go further in replacing your laptop or Chromebook if that's what you are after (though do be sure to check out our best Samsung laptop page if you're not sure).
Even if that is not the case, Samsung makes excellent tablets if you care about portability, entertainment, and getting light work done on the move (including tablets for photo editing, drawing tablets, tablets for reading, and even gaming tablets). With that in mind, we'll be covering the best of what Samsung has to offer with its tablets.
So, here's a look at some of our favorite Samsung tablet computers that money can buy.
Tablet deals are live! Get big savings on tablets of all brands, shapes and sizes on Best Buy and Amazon in 2023, including: RCA, Samsung, Amazon Fire, Lenovo, and Microsoft Surface Pro tablets as well as ASUS, HP and Dell 2-in-1 laptops.
---
Best Samsung tablet 2023: Our top picks
01

Editor's Choice

Versatility, performance, and a desktop-like interface make this the high-end tablet to beat.

02

Best 2-in-1 Windows laptop / Tablet Computer

This is an excellent hybrid Windows machine that is hard to ignore for its functionality.

Samsung Galaxy Book Pro 360

03

Best 8-inch Samsung Tablet

This is by far the best 8-inch tablet out there if you want something purely for entertainment

Samsung Galaxy Tab A 8.0″
---
Best Samsung tablet computers : things to consider
When it comes to the top-of-the-line Samsung tablet computers, you are looking at powerful performance and functionality that leaves competitors in the dust. Still, there are always going to be tradeoffs with portable tablets versus full-fledged Windows machines. Here are a few things to keep in mind before you buy.
Performance vs portability
When shopping around for the best Samsung tablet computers, you are likely going to focus on portability. No surprise there, you might already be lugging around a heavy laptop for work and other uses.
If not, you're still likely to buy a tablet in the first case for a more intuitive and sleeker experience. Fortunately, a lot of Samsung tablet computers can cram in an impressive level of performance in a sleek chassis.
However, in the case of Android tablets, ARM-based processors such as the Snapdragon 8 Gen 1 are always going to be slower than most chips found in Windows laptops or tablets. On the flip side, laptops are not as exciting, and might not be the preferred form factor for you.
If you're someone who spends a lot of their time writing, editing photos, or working on lightweight tasks, performance is less of an issue. If your workload requires more performance, then you will be giving up on portability in most cases.
Samsung DeX
There is a reason why Apple products tend to sell well. Limitations aside, you'll often hear an iPhone user saying, 'it just works'. They're not wrong either, Apple products tend to work quite well with each other thanks to the optimized OS and ecosystem in place.
However, Samsung tablet computers have an ace up their sleeves, and this is known as Samsung DeX. While this functionality is not available on every Samsung tablet, it is still a game-changer in the long run.
DeX is a play on the work desktop. Some Samsung tablet computers have this added feature that allows you to turn Android into a desktop-like environment. This gives you better Window management, better app support, and of course incredible flexibility.
Using the tablet with a keyboard and mouse feels more intuitive like this, and it comes close to a portable laptop-like experience. For those who prefer a traditional desktop, a Samsung tablet with DeX could potentially be a viable option.
Storage, performance, and battery life
All three of these features have their importance when you are looking around for the best Samsung tablet computers. However, it isn't exactly possible for a tablet to excel in all three of these categories, and still come in at a reasonable price.
For example, the Samsung Galaxy Tab S8 Ultra uses the latest Snapdragon 8 Gen 1 chip, 8 or 16GB of RAM, and starts with 128GB of Storage. Battery life is quite respectable as well and the combination makes it a very capable tablet.
However, once you look at the price, it poses another question. Sure, the S8 Ultra is quite capable, but for the price, is it more capable than a similarly priced Windows laptop, or even the Macbook Air? The answer is no.
These are things that you will have to consider. Prioritize what is important to you, and find the best tablet you can in your budget according to those priorities.
Best Samsung tablet 2023: top 5 picks
Versatility, Performance, And A Desktop-Like Interface Make This The High-End Tablet To Beat.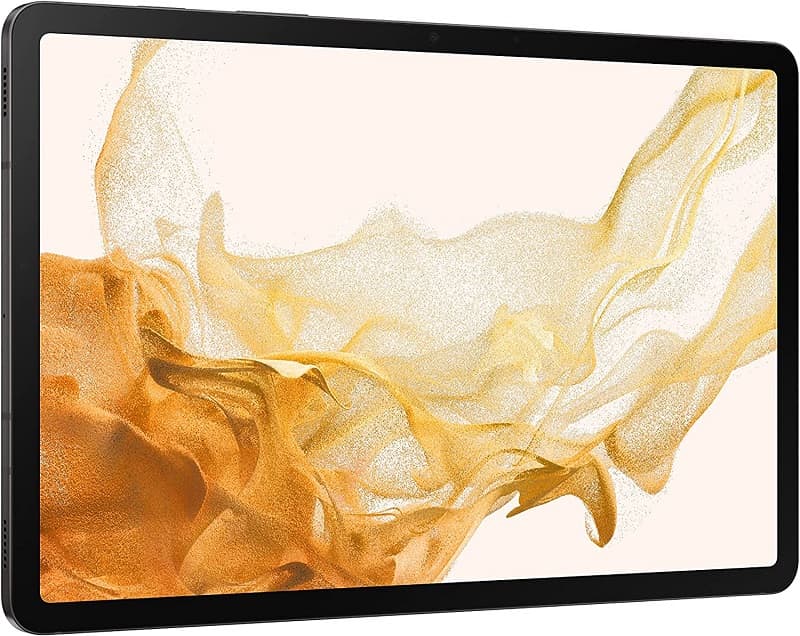 12.4-inch, 2800 x 1752 pixels, 120Hz
Excellent display

Samsung DeX is wonderful

Perfect for designers

Includes S-Pen
Less creative apps than iPadOS
On paper, the Samsung Galaxy Tab S8+ might not be the best Samsung tablet computer. In terms of specs alone, that title belongs to the Tab S8 Ultra. However, in terms of being a better, more well-rounded product, the Tab S8+ leaves everything behind in the dust.
For starters, it comes with the excellent S-pen out of the box. This snaps to the back of the tablet, and that's where it charges. Samsung makes an ingenious case for the tab S8+ which allows you to stow away the S-pen so it can charge out of sight.
Performance in day-to-day tasks is great as you'd expect from the Snapdragon 8 Gen 1. However, what sets this tablet apart is a feature known as Samsung DeX. This allows you to turn the tablet into a desktop-like interface. It gives you floating windows and a familiar workspace.
The screen here is gorgeous. It's the perfect size for both entertainment and getting some serious work done. While some apps don't scale well, you can just switch to Samsung DeX for a better experience. Add all-day battery life and a premium design into the mix, and you have yourself a winner.
It's easy to recommend the Tab S8+, and we think it's the best Samsung tablet computer.
Best 2-in-1 Windows laptop / tablet
This Is An Excellent Hybrid Windows Machine That Is Hard To Ignore For Its Functionality.
Samsung Galaxy Book Pro 360
Fantastic performance

Well-designed hinge

Superb fit and finish

S-pen is included
In terms of versatility, the Galaxy Book Pro 360 is by far the best in this roundup of the best Samsung tablet computers. This is because instead of being a traditional laptop or tablet, it uses a 2-in-1 design, opening the door to a world of possibilities.
This is more of your traditional laptop, one that runs on Windows 11 home. This gives you access to full-fledged desktop apps such as Photoshop, Premiere Pro, Blender, etc. The S-Pen is included out of the box, and it provides a great experience on this display.
That S-pen works especially well in drawing apps, and the 360-degree hinge allows the screen to be completely flat. This helps with ergonomics a lot while drawing. Performance is provided by the i7 1165G7, which can handle almost anything you would want to throw at a machine like this.
The 1080p screen here is also decent, mostly because it uses a Super AMOLED panel, which gives it great contrast and brightness. It's a joy to use in almost any scenario. Connectivity is decent enough for a slim and portable laptop.
This is the best Samsung tablet computer by far if you prefer to use Windows over Android.
This is by far the best 8-inch tablet out there if you want something purely for entertainment
Samsung Galaxy Tab A 8.0″
8-inch, 1280 x 800 pixels
Great for entertainment

Highly affordable

A better alternative to Fire tablets
Lacklustre performance

Dated design
If you're looking for a cheap and portable 8-inch Samsung tablet, then this is the one to get. Not many manufacturers make tablets in this form factor anymore, that's why this one is a bit older than others on this list.
However, don't let that deter you away from this Samsung tablet computer. While the performance is not capable enough to handle tasks you would need to do for work, it's good enough for entertainment.
For a tablet at this price, you would just expect it to be a good source of media consumption. Watching videos, making video calls, and just browsing stores online is not a problem here. It's the sort of tablet you would buy for very casual use.
Of course, there are some obvious downsides. Performance is one, but the design with those thick bezels is another issue. In a world of sleek devices with minimal bezels, this one does look out of place.
However, if you have a use for a cheap tablet such as this one, it's better than what Amazon offers.
A more affordable, mid-range Samsung Tablet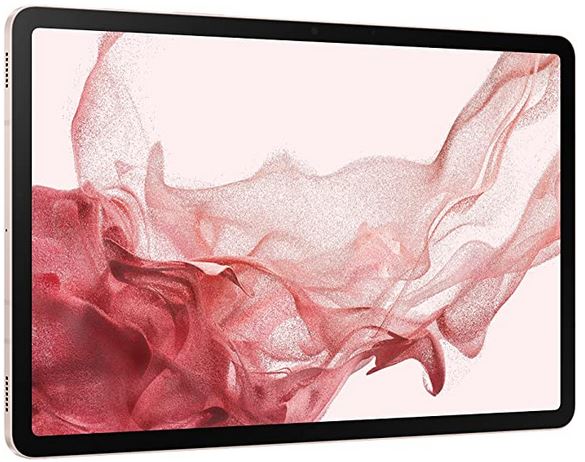 11-inch, 2560 x 1600 pixels, 120Hz
Samsung DeX is still great here

Excellent form factor

Includes S-Pen
The screen is better on other models

Outperformed by the iPad Air
Many would argue that the Tab S8 is the more practical choice among its bigger brothers. While that may be true, we understand that some people just prefer a bigger screen size. Still, if your preference is the opposite, this could be a viable Samsung tablet computer.
We won't waste too much time on the nitty-gritty, as we've already talked about what's great with the Tab S8+. This smaller tablet is quite similar in nearly every aspect, except it uses a smaller screen. However, the other Tab S8+ and Ultra have better screens, which is something to keep in mind.
Other than that, this is a superb high-end tablet in a much more practical form factor. Many people will prefer this size for watching videos and getting work done while carrying it around.
Performance is quite good, but Apple's recent update to the iPad Air downplays that a bit. The M1 chip inside of that thing is going to perform better, at around the same price. Then again, that iPad starts at lower base storage and does not come with an S-Pen.
With all of that said, you won't be disappointed if you go with this Samsung tablet computer.
A great value Samsung tablet with solid performance and display
10.5-inch, 1920 x 1200 pixels
Excellent overall value

Decent screen for the price

Performance is quite adequate
Low base storage

Samsung DeX is absent
If you're after a great affordable tablet as a student, then the Galaxy Tab A8 might be the best Samsung tablet computer for you. While it lacks features such as Samsung DeX and other stuff found in the Tab S8 lineup, it's a formidable tablet for the price point.
The display here is good, all things considered. The 10.5-inch panel is a good enough size for gaming and entertainment. It's quite sharp too, thanks to the high resolution. Furthermore, the design makes use of minimal bezels, giving this tablet a sleeker look than others in this price range.
Under the hood, the Unisoc Tiger T618 powers the Tab A8. While this is a mid-range processor, it handles day-to-day tasks well, and the tablet rarely faces slowdowns. All-day battery life is also an added bonus.
All in all, this is the perfect Samsung tablet computer for students on a budget.
---
Related tablet guides
---
Best Samsung tablet 2023 : Final Word
We hope this guide to the best Samsung tablet 2023 has proven illuminating for you. As we said in the intro, Samsung tablet computers have come a long way. All the models we've listed here are great choices all around, and it's exciting how much diversity is present in the tablet market. From casual entertainment devices to full-blown workhorses, Samsung tablet computers sure are captivating. Hopefully, you found something that suits your needs.
---