Can you use a PS4 controller on PS5?
Does the PS4 controller work on the PS5? Yes, however, only with PS4 titles
Updated: Mar 22, 2022 5:14 pm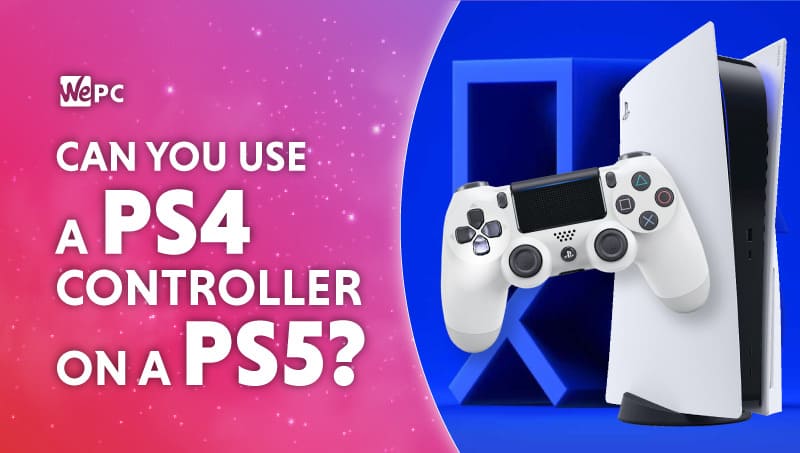 For many PlayStation fans, when it comes to controllers and games, backward compatibility is a common question. Can you use a PS4 controller on PS5? Well, yes but that is only when playing PS4 games locally on your PS5 and nothing else.
PS5 controllers are not compatible with PS4, however, there is some functionality the other way around. Sony states "PS5 games will require use of the DualSense wireless controller, as they have been designed to take advantage of its immersive new features."
How to use your PS4 controller on PS5
All you need to do to get your PS4 controller working is plug it into your PS5 console via its charging cable. Pick whichever user is going to be using it, load up some PS4 titles, and you are good to go.
If you want to connect wirelessly, head to your PS5 settings (using your PS5 controller), go into 'General', and then 'Bluetooth accessories'. 
Now put your PS4 controller into pairing mode by pressing and holding the share button and PS button until the light at the top of your pad starts to flash.
You should now see DualShock 4 appear in your Bluetooth devices, select it and press 'X'.
Why are PS4 controllers compatible with PS5 but not the other way around?
PlayStation 5 came with an all-new DualSense 5 controller and its impressive features. These features will not work on the older PS4 and for whatever reason, Sony did state that they wouldn't be compatible but at least there is some respite for PS5 owners who may need to utilize their older controllers.
For those who need to connect their PS5 controller to the PS4, we have run through a workaround here which utilizes the Remote Play app and a computer.
---