How a Redditor's life was saved by a Razer gaming headset
We interview Jonathan Gonzalez, after his near-death experience.
Updated: Apr 27, 2022 10:42 am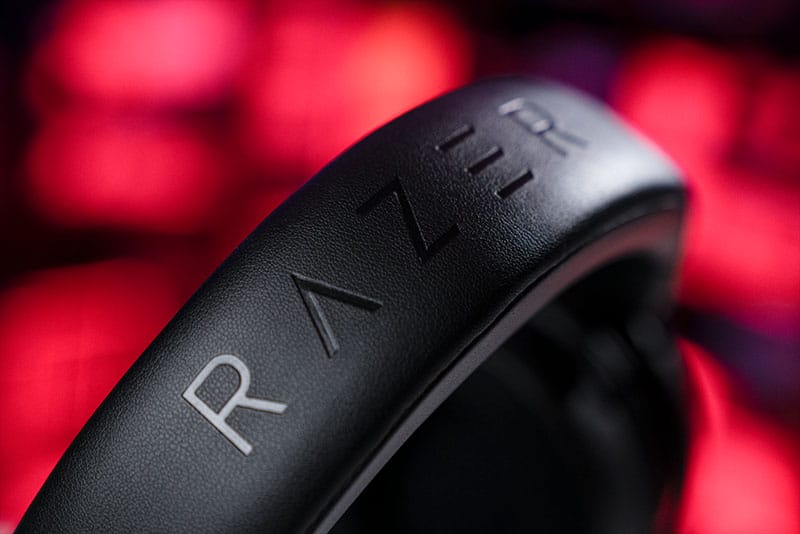 At around 10:30 AM on the morning of March 31, 2022, Jonathan Gonzalez of Torrance, California was chatting to his friends while gaming on his Playstation, when he got up to look at his phone. Then, an unidentified individual shot a stray bullet through Gonzalez's window, grazing the top of his Razer Kraken headphones. The bullet went through the headband of the headphones, struck a nearby wall and fell to the floor.
Hello, my name is Jonathan Gonzalez, I'm from Torrance California and I was almost killed by a stray bullet, but Razer saved my life.
Soon after, he scurried onto the /r/razer subreddit, where he was quick to recount his story, under his username Enough_Dance_956, with an image of the now damaged headphones, and follow-up posts clarifying exactly what happened. We had the opportunity to talk to Gonzalez directly, who recounted his dalliance with death. 'I was almost killed by a stay bullet, but Razer saved my life.' he recounted to us.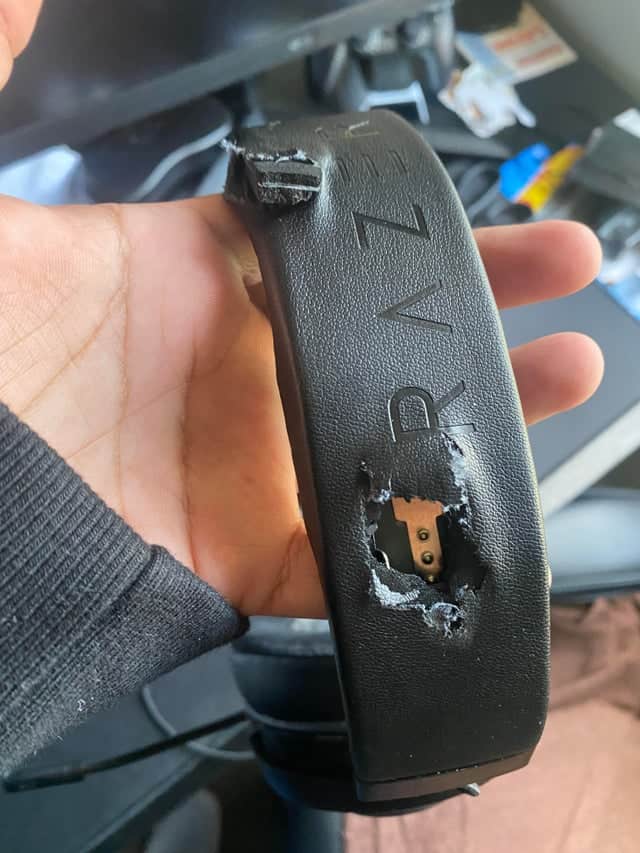 'At first, I didn't know what happened until I looked towards my window. I hadn't seen the bullet hole yet, but I noticed my curtains got ripped off of my wall (that's how powerful the bullet came through) and I kept thinking "wtf happened" and note I have my headphones on still. So, I grab my headphones to take them off and noticed a hole through the top of my headset. And I'm still thinking "wtf" so after that I didn't really know much, so I put them down.'
However, curiosity turned to horror as Gonzalez, 18, moved his curtains and saw the bullet hole 'It took me like 10 [seconds] to process what happened' He then called his parents, who rang law enforcement.
Never in my life [I] thought I would've been killed in my own room… Never.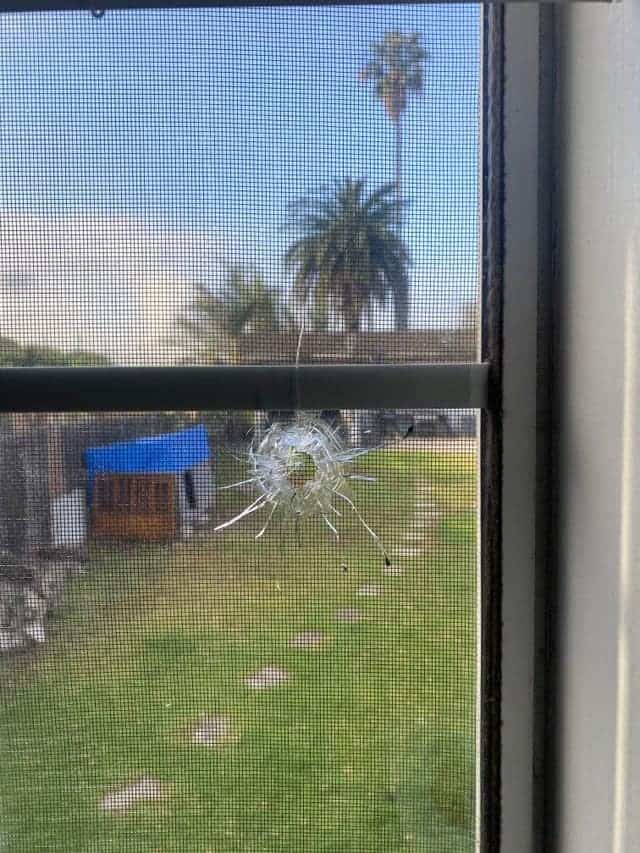 After looking at the images, it's possible that the bullet passed through the headband of the headset, and then struck the wall. Despite the damage, the headphones still work. 'My family were so happy I was wearing those headphones.' It's plausible that if Gonzalez wasn't wearing his Razer Kraken headphones, which he stated he got off of Amazon for $50, he could have been injured much more grievously.
The aftermath
Gonzalez continued to recount that he hugged his parents afterwards and remained in a state of shock. ' I kept thinking in my head, I almost fu***ing died.' He continues 'I'm only 18 years old, and I almost lost my life cause of a dumba** with a gun.' As Gonzalez was still shaken, the City of Torrance Police Department arrived to take photos of the bullet and investigated the house, before taking the bullet which almost struck the Redditor away as evidence.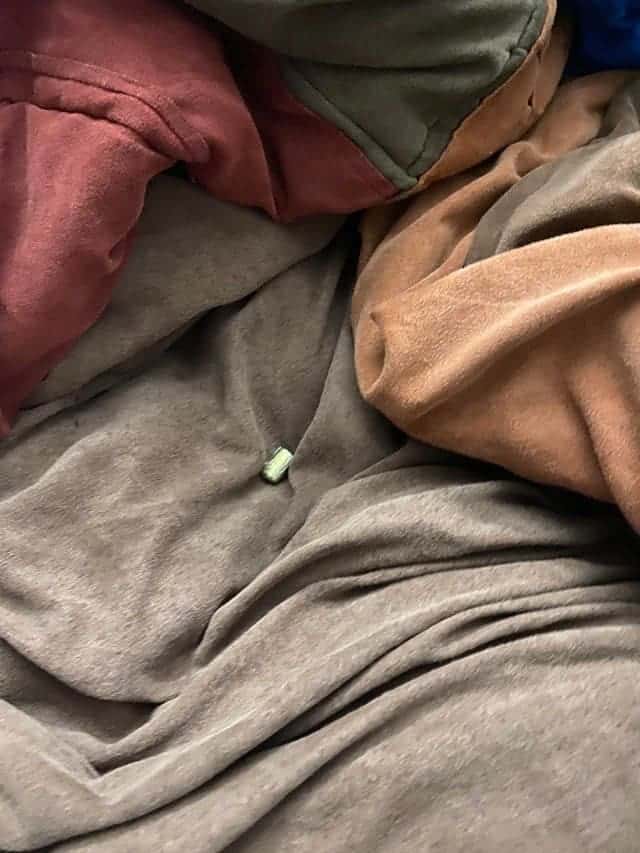 He remarks to us, a day after the event: 'It's Friday now, and I'm still trying to get over it', Gonzalez typed into Reddit's chat app. 'I'm just very happy that god and this headset gave me a second chance to live. If it wasn't for both of them, I would have been dead.' Gonzalez clarified that he is uninjured, and only remains with a headache. 'The cops said it was a 9mm, there was a shooting on the block behind my house' he further clarified in the comments section of his Reddit posts.
The Redditor stated 'Yea, Razer reached out to me to see if I was ok.' and continued 'I just wanted to thank them with all of my heart.' We reached out to Razer directly for comment, who stated that they were aware of the incident, and were preparing a 'care package' to send to Gonzalez directly.
Gonzalez's experience yesterday is an unfortunately common story in the US. But, the FBI does not track stray bullet deaths in the United States, and attributes over 40,000 deaths annually due to guns. Chris Hermann, a gun violence expert at the John Jay College of Criminal Justice in New York estimates that one to two percent of firearms-related deaths are stray bullet killings. 'When there was a 10 percent increase in shootings, one would see a 10 percent increase in unintended targets'
Gonzalez stated that although he had no luck buying scratch cards the day before, he'd be picking up a lottery ticket after his luck with surviving this near-death experience.
---