Having the right gaming mouse can make a world of difference to your PC gaming experience. Gaming mice have come a long way in recent years as brands put more focus on making them as ergonomic as possible for users. You can choose to use wireless or wired, RGB or plain; and with so many customizable brands out there, you can tailor-make your mouse to your needs.
What Gaming Mouse Should I Buy?
Choosing the best gaming mouse for your specific needs comes down to a number of different factors. For the most part, gamers prefer optical sensors as they provide more accuracy and better tracking over their laser cousins. We regularly review all types of gaming mice so we can help you decide which would be the best for you.
When it comes to mouse shape, choosing which is best for you really comes down to a couple of different factors – what hand you use and what grip style you use. Right-handed gamers have the freedom to choose pretty much any mouse they want. However, for left-handed users, an ambidextrous mouse is probably your best option – seeing as though left-handed mice are less frequent in the market.
Type Of Gaming Mice
Like all peripherals, there are a number of different types of gaming mice that make up today's marketplace. Below, are some of the most popular:
Wired Gaming Mouse – A wired gaming mouse is exactly what it says on the tin, a mouse that is connected to your computer via a cable – normally a rubberized or braided USB cable.
Wireless Gaming Mouse – A wireless gaming mouse is a more expensive, wireless alternative to the more affordable wired option. They connect to your computer via wireless technology which comes in a number of different qualities.
Ergonomic Gaming Mouse – These popular gaming mice are designed specifically for right handed users, varying in size and shape to cater towards different hand sizes and grip styles.
RGB Gaming Mouse – RGB gaming mice are hugely popular and offer much greater lighting options than alternatives that don't prioritize RGB.
Ambidextrous Gaming Mouse – These versatile mice offer a shape and size that can be used by both right and left handed users. They are often symmetrical and uncharacteristic in aesthetic design.
Types Of Sensor
Gaming mice have come a long way over the past couple of decades, with sensors being the recipients of huge advancements. Today's market offers some of the best sensor options to date, leaving 'ball' technology behind and opting for the high-tech laser alternative.
Laser Sensor – Laser sensors have become much less popular over the years, with mouse manufacturers opting for the optical sensor in its favour. Laster mice utilize what is known as a vertical-cavity surface-emitting laser diode for tracking movements. Whilst they were once considered as better than optical, that is no longer the case.
Optical Sensor – Optical sensors work in a very different way to laser technology. The optical mouse shines a bright light straight down on your mousepad/desk from an LED mounted on the bottom. The light bounces off the surface and straight back into a photocell – also mounted on the bottom of the mouse – a short distance away from the LED.
Mouse Weight and Size
There's a lot of debate around mouse weight and size when it comes to choosing a mouse that is right for your specific needs and usages. Over the past couple of decades, we've seen the weight of mice fall quite dramatically – especially when looking at the past couple of years.
Today's market plays host to a whole sea of options, spanning all weight classes and sizes in order to suit your exact needs including mice tailored to specific games like MMO mice or FPS mice. However, does mouse weight and size really make a difference?
Well, if you look at the many esports players playing at professional level, you'd have to say yes. Most use mice that weigh under 100 grams and are medium in size.
Ultimately, choosing the right size of mouse comes down to your grip style and hand size. Larger-handed users should opt for slightly larger mice – smaller-handed users, smaller mice.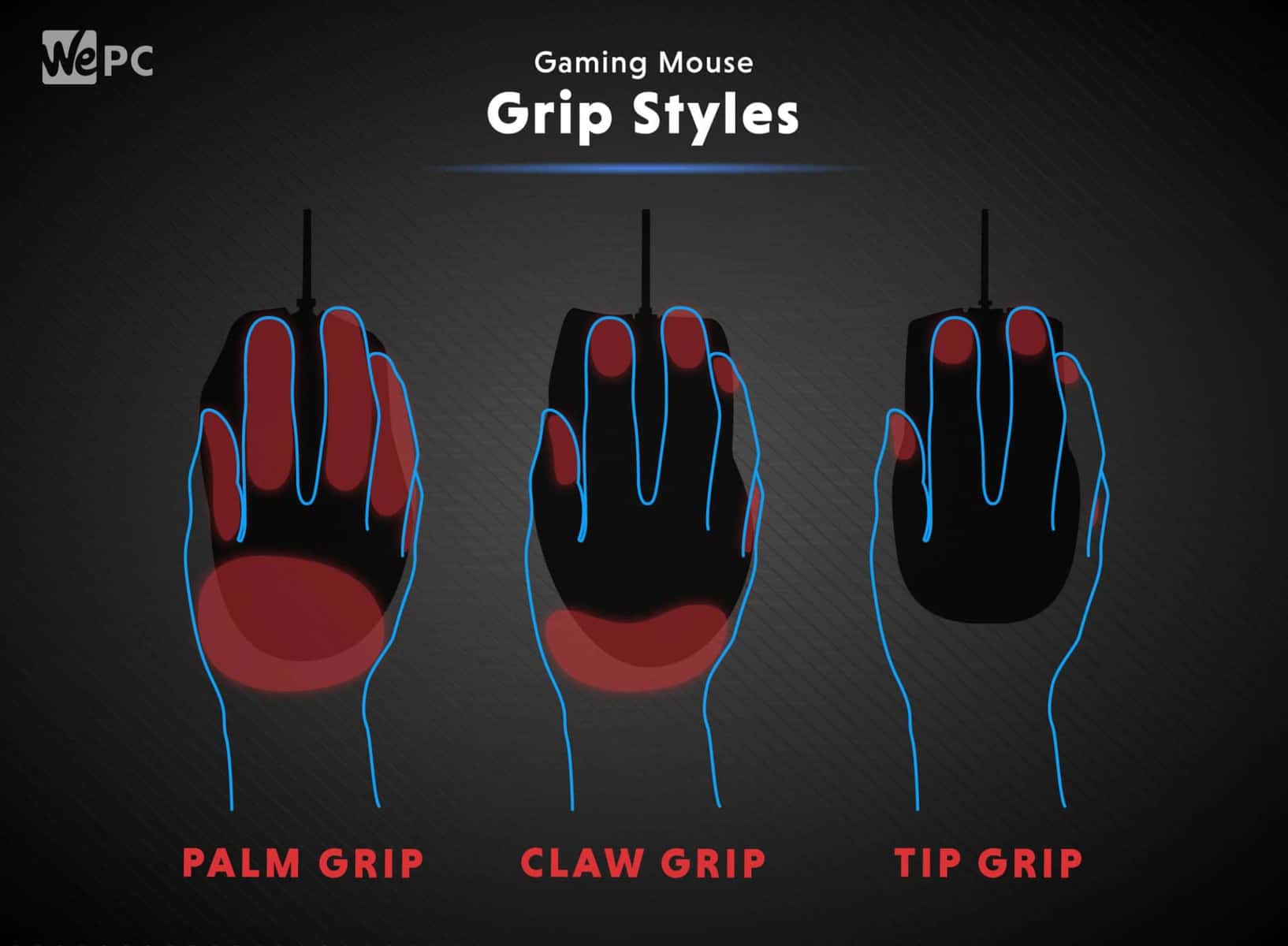 We Weigh Up What The Razer Mamba Wireless Gaming Mouse Has To Offer
We Take You Through The Best Gaming Mice Available On The Market Right Now
Gaming Mice Guides & Benchmarks
Latest Guides & Benchmarks
The Latest Programmable Predator Ergonomic Gaming Mouse
Mad Catz step up their game with a mouse designed after the, er, Batmobile