The best external hard drives in 2023
Updated: Oct 19, 2023 10:46 am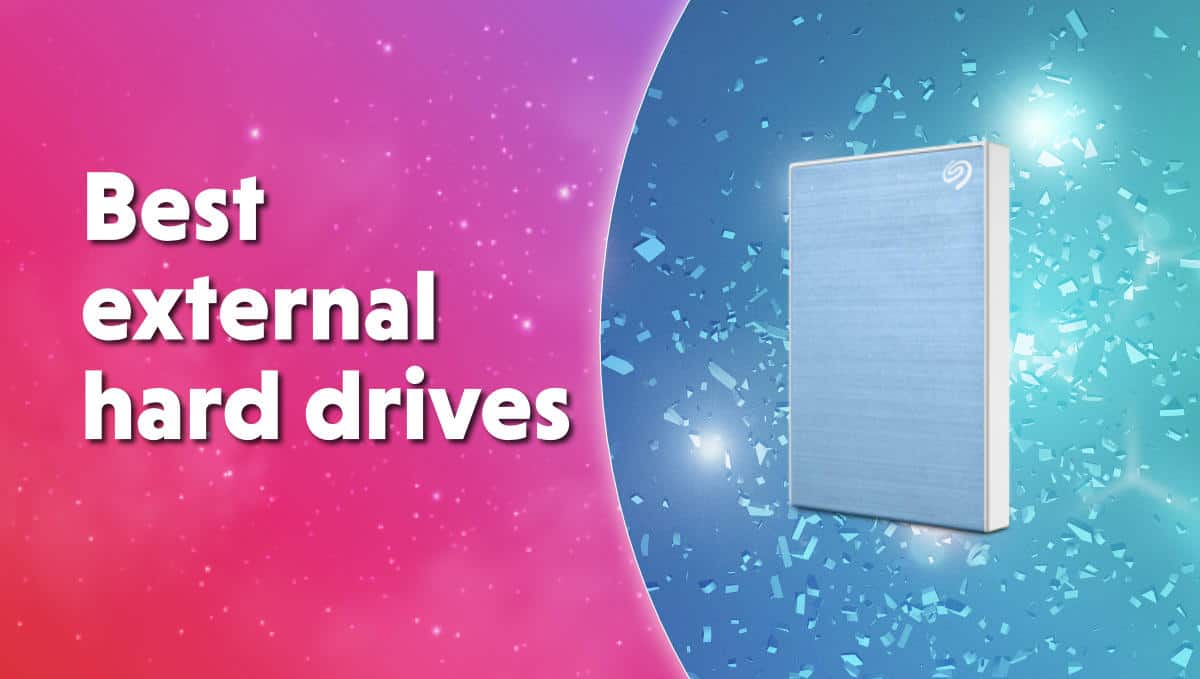 01

The Best External Hard Drive

Editor's pick

Seagate Backup Plus Slim

02

The Best Price To Performance External SSD

03

Best High Capacity External Hard Drive
Thanks to technological advancements over the last decade or so, media files and workloads have increased in size exponentially. We're sure many of you have found yourselves in a situation where you simply haven't got the space to accommodate the latest game title or media file. It's a problem that shows no signs of slowing down and the best external hard drive could be the answer.
Storage manufacturers are today, churning out external storage solutions faster than ever before, and they're affordable! In this article, we will take a look at our top five external hard drive recommendations currently available on the market. The products range from super quick external SSDs to high-capacity 10TB HDDs and everything in between.
Best External Hard Drive: products at a glance
High Capacity Portable HDD
G-Technology 1TB G-Drive Mobile Pro SSD (Thunderbolt 3)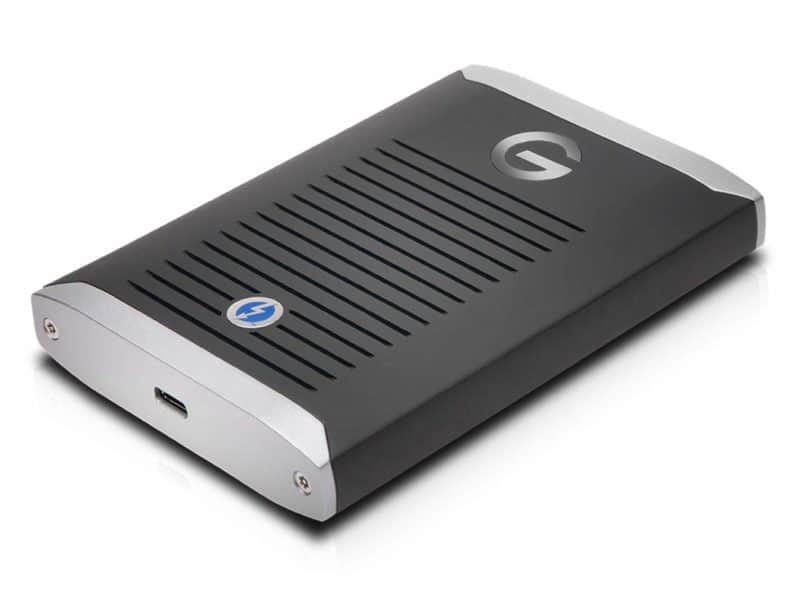 2,695MB/sec – 2,289MB/sec
Western Digital My Passport
External hard drives are a brilliant solution if you want to boost your computer's storage capacity without installing anything internally. They also work alongside laptops and game consoles such as PS4 and Xbox One via a number of different connectivity options. The possibilities are endless, let's waste no more time and have a brief look at what we have to offer.
---
Best External Hard Drive: our top picks
01

The Best External Hard Drive

Editor's pick

Seagate Backup Plus Slim

02

The Best Price To Performance External SSD

03

Best High Capacity External Hard Drive
---
Best External Hard Drive: reviews
The Best External Hard Drive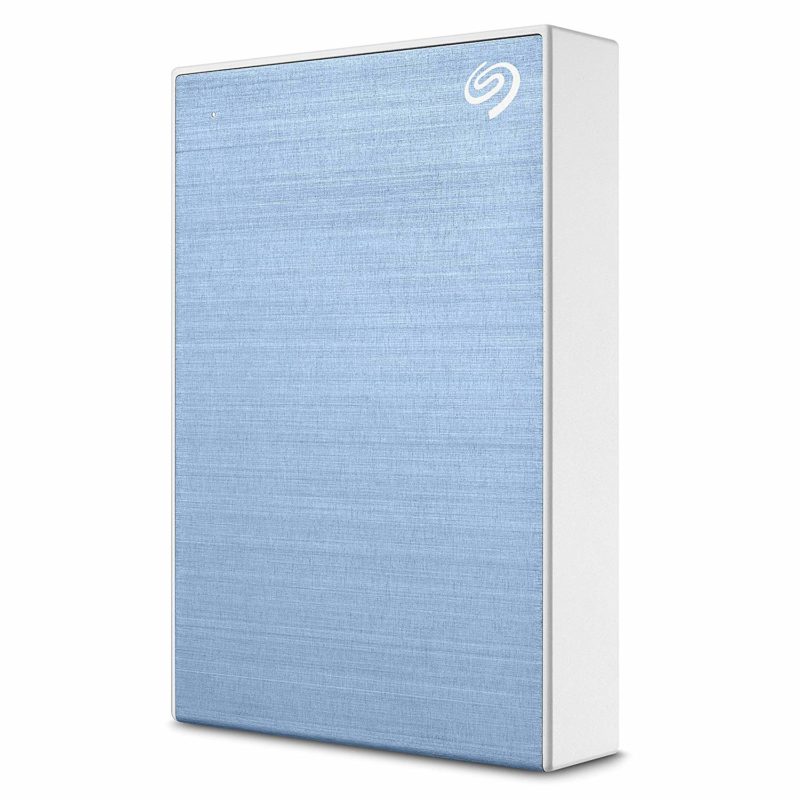 Pros
Solid Read/Write Speeds
Nice slim refined design with fabric finish
Good value for money
Seagate has paved the way once again taking the top spot with what we consider the best external hard drive and it's difficult to argue against its positioning. The sleek design was the first thing we noticed when looking at the Backup Plus Slim as it's been finished with fabric. It comes in a variety of colors so you can match it to your desired device. Always nice.
Performance-wise, this hard drive is actually pretty fast boasting read speeds of 151MB/sec and write speeds of 134MB/sec respectively. For the price that's about as good as you're going to get from HDD.
Overall it's a really well-designed hard drive and due to popular demand, Seagate has also released a 5TB version for those needing that little bit extra.
Best value external hard drive
The Best Price To Performance External SSD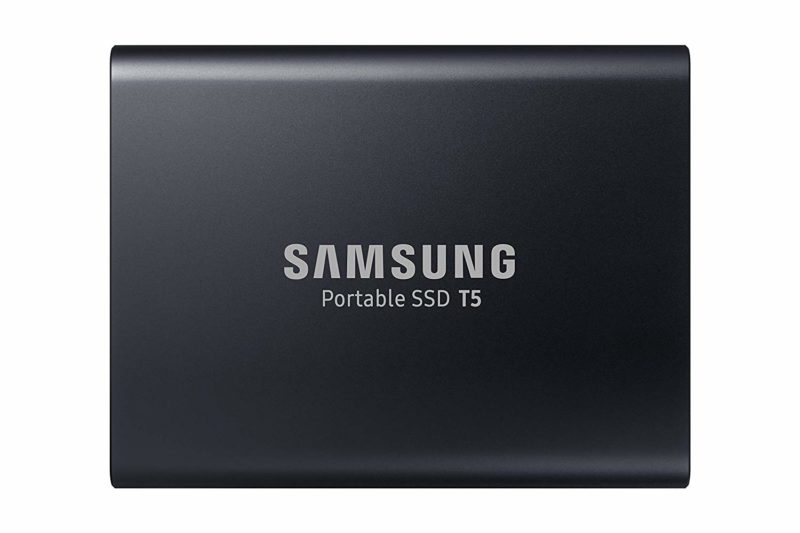 Pros
Rapid transfer times
Aesthetically very attractive
High 4k read/write speeds
Cons
Maximum capacity is 2TB
Expensive compared to other external options
Samsung's T5 Portable SSD is a really impressive piece of kit, it comes to the table with USB 3.1, boasting double the speed of regular USB transfer rates. This effectively takes the speed from 5GB/sec to 10GB/sec if you have the relevant USB 3.1 Gen 2 port available.
As we all know, with SSD you get massively increased read and write speeds which are displayed in the T5's impressive 500+MB/sec read/write. This is almost four times quicker than the quickest HDD in this list and puts into perspective how much more efficient solid-state drives have become.
This comes at a price however, SSDs will always be more expensive than their hard drive counterparts, and for good reason too. You pay for quality in the technology universe which is why we make value for money one of our top priorities.
Ultimately, the Samsung T5 portable SSD is a great little storage solution that comes in a number of sizes ranging from 256GB up to 2TB. If you're a gamer that's going to be running secondary games off your external hard drive we highly recommend this as an option.
Best high capacity external hard drive
Best High Capacity External Hard Drive
High Capacity Portable HDD
Pros
Surprisingly quick read/write speeds
Displays solid price/performance
Variety of USB connections
Cons
Quite bulky in design
Noise can be noticeable
This is Seagate's second entry into our best of guide and holds the current high-capacity crown thanks to its up to 10TB storage capacity. It's not just the size that impressed us though, it also has excellent connectivity boasting a singular USB 3 connector at the rear and 2x USB 3 ports at the front.
The Backup Plus Hub is a desktop hard drive solution meaning it does require power to operate but with that comes a few cool features we think you'll enjoy.
It has excellent read/write speeds for both its size and price, coming equipped with 188MB/sec read and 153MB/sec write speeds. Noise levels are also pretty low as far as desktop hard drives are concerned so it gets a thumbs up in that department as well.
Best high end external hard drive
The Best High-End External SSD
G-Technology 1TB G-Drive Mobile Pro SSD (Thunderbolt 3)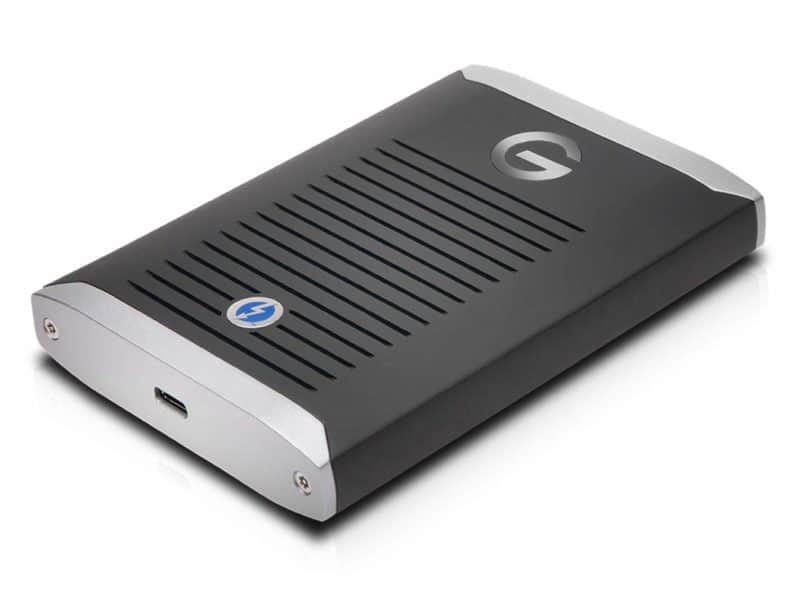 2,695MB/sec – 2,289MB/sec
Pros
Lightning quick speeds
Decent build quality designed to last
Thunderbolt 3 connectivity
Cons
At the peak of what you will pay for external SSD
By far the highest-performing external hard drive out of the bunch is the G-Technology G-Drive which comes equipped with Thunderbolt 3 connectivity. Thunderbolt 3 for those who didn't read the 'what to consider' section is a connection with much faster transfer speeds than the likes of USB 3.1 gen 2 and Type-c. It boasts almost double that of its nearest rival, making it perfect for gamers or businesses that simply can not be stalled.
The G-Drive comes in two sizes, 500GB and 1TB, and is fully mobile making it exceptionally good for keeping your most important documents with you at all times. The design is sleek and compact with a classic black and silver theme. The thunderbolt symbol displays the power that this hard drive has to offer.
All this doesn't come cheap however, it is by far the most expensive hard drive on our list due to its performance levels. What you get for that price however is unmatched performance and efficiency. Right now we consider this a luxury, but a seriously good one at that.
Best budget external hard drive
Best Budget External Hard Drive
Western Digital My Passport
Pros
Value good value
Nice design that comes in several different colors
Good variety of sizes
Finally, we come to our budget pick which is in the shape of Western Digital's My Passport. Don't be fooled by the price tag though, there are plenty of pros to this external hard drive which starts with its excellent value for money.
The WD, as we'll call it, comes in four sizes ranging from 1TB up to 4TB and has average read/write times of 115/113MB/sec. This is where the negatives stop, however. The WD feels extremely robust and well-built as far as budget hard drives go and are extremely quiet. The slim, all-black design is both sleek and stylish and would pair with consoles superbly.
Overall the Western Digital My Passport would make an excellent addition if you're looking for a cheap additional storage solution that is going to stand the test of time.
---
How we choose
Choosing the right external hard drive can be a long and arduous task, especially when you consider the number of different options available out there.
Making sure you get the right HDD for your specific needs is crucial, you don't want to waste your money. That being said, the process can often require almost seemingly endless research, comparisons, and user reviews, well don't worry, WePC is here to help. We go through all that research before finally narrowing down our selections and bringing them all into one place.
How we test
From graphics cards to external hard drives, we like to get hands-on with all the hardware we recommend. Testing the products is a huge part of our overall selection process and it is a way we can be sure that a specific option is the best for the job. Products must pass our testing which is largely a lot of gaming, with some other boring stuff but most if not every recommendation will have gone through a strict testing process.
With a hard drive, especially an external one, we need to assess build quality, performance, and finally value. This process enables us to provide you with an accurate take on how well an external hard drive performs and, ultimately, if it's worth your hard-earned cash.
What is an external hard drive?
An external hard drive, for those that literally know nothing about technology, is a piece of hardware that is used to store and transfer files. It is exactly the same as your internal hard drive only external and portable. An external hard drive can be used in a number of different scenarios thanks to its versatility and capacity. Think game consoles, extra desktop media storage, business files on the go, and additional games library storage, the options are endless.
You can connect your hard drive to your device in a number of different ways with varying degrees of speed and effectiveness. The most common method is via USB. Modern technology has seen the invention of USB 3.1, USB Type-C, and thunderbolt which have seen transfer speeds increase massively. Whatever the situation, whatever the size, and whatever the budget, there is an external hard drive option out there for you!
How to buy the best external hard drive?
This is the big question, firstly with which hard drive is best for you. It can be a difficult question to answer, so to make it easier, we first recommend establishing what your requirements and needs are. Whether you're looking for additional gaming storage for titles you only play on a semi-regular basis or need a business hard drive that is safe and secure the first point of call is understanding your needs.
Once you've established what you're looking for in an external hard drive, the next step is understanding the areas to consider when purchasing a hard drive. Once you learn the ins and out's of hard drive technology you'll be able to make the correct, informed decision on which is right for you.
Things to consider
Things to consider when you're buying an external hard drive can be super simple or a bit nightmarish depending on what your needs are. To make life easier we've put together a list of areas that we feel affect you as a consumer when looking to purchase the correct hard drive.
Storage capacity
Storage capacity is probably the first thing you'll think about when purchasing a hard drive. As many will know, games have increased in capacity 10-fold since the likes of Duke Nukem 3D making many storages feel small and incompetent. Some of the most popular game titles will now take up 50GB of space (some as much as 100GB) meaning your 300GB/500GB storage is going to be filling up quickly. However, this is just gamer specific.
If you're into content design your storage needs will differ depending on the quality of the files your working with. 4K video files are going to eat up the same amount of space just as quickly. As a home desktop computer, your picture and music may not be as space sapping as 4k video editing but will eventually achieve the same goal.
The point I'm trying to make is, storage needs are going to vary depending on what you're using the hard drive for. A gamer might need 2TB as a minimum, the same applies to a video content editor. Whereas a family desktop may only require 500GB. Essentially, whatever you want to store, there will be a product for you.
Hard drives range from 250Gb right up to 10TB+ and they vary in price so deciding beforehand which size you need might just save you a few bucks down the line.
Read/Write speeds
Read and write speeds are another area that certainly needs consideration when looking at hard drives. Whether it be an external hard drive or a static one, read and write speeds vary and directly affect how fast your storage will be at performing tasks. Both read and write speeds are measured in MB/s. The more data your hard drive can read per second computes to have efficiently it can do its job. You're realistically looking for the highest read/write times possible that still fit within your budget.
The average read/write speed for an external hard drive these days is roughly between 110-150MB/s. So take that as a rough guideline when looking at which one suits you. Be aware that this will affect the price of the product so if you're looking to stick to a budget you may have to sacrifice speed to achieve your goal.
Connectivity
Connectivity plays a major part in transfer speeds which vary depending on the USB type you opt for. The most popular choice is the USB 3 which will in theory produce transfer rates of up to 5GB/s. However, in real-world situations, you're more likely to achieve 300MB/s. Other popular connections include USB-Type C and USB 3.1 gen 2 which not every computer has access to. That being said, if you are lucky enough to have the option of these 2 ports you'll have access to much faster speeds and better efficiency.
New technology has seen the invention of the Thunderbolt 3 connection which has a maximum speed of 40Gb/s which is seriously impressive. The issue with this, however, is bottlenecking. You will be bottlenecked well before you reach these speeds as the drive itself isn't able to perform at such speeds. Nonetheless, it's a look into the future of what is possible.
RPM Speed
RPM speed is something that is likely to be extinct in the coming year thanks to the new technology of solid-state drives which no longer uses a disk. RPM, as many will know, stands for revolutions per minute and relates to how fast the physical disk can move in order to find the file you're wanting to use.
In a nutshell, the higher the RPM the faster the hard drive is. Simple. The RPM will affect the cost of the hard drive but not hugely so try and source the quickest possible. Ultimately we would steer you towards SSD which makes use of new technology altogether boasting hugely improved speeds across the board. But we understand that isn't always affordable.
Final Word
That's the breakdown of our top recommendations for the best external hard drives. We've tried to cater to everyone's needs by choosing the best products in each of the specific categories. Hopefully, you've found the article informative and it's given you a better idea of which external hard drive to go for. Our favorite for all-around use has to be the Seagate Backup Plus Slim thanks to the size variety and price. However, like non-external hard drives, the difference between SSD and HDD is massive and one we definitely feel is worth the investment.
GPU guides
Best external hard drive FAQs
What is the best external hard drive?
Looking for the best choice of external hard drives, we recommend the Seagate Backup Plus Slim. As well there is the choice of the Samsung T5 portable.
Which is better SSD or HDD?
Overall, SSD's are the better choice. They can get a much faster speed without a spinning disk, however, they come at a much higher price-per-GB anmd so if you're going for a large amount of storage they might not be worth it. So for a large amount, if you can do a much lower speed it might be worth getting HDD instead.
---