The Best Ryzen 5000 Series Zen 3 CPUs
We Take A Closer Look At AMD's Impressive Zen 3 Ryzen 5000 series CPUs
Updated: Nov 26, 2022 1:33 pm
What's the best Ryzen CPU? AMD's highly anticipated Ryzen 5000 series CPUs were finally unveiled recently, with Dr. Su ensuring us that their release date of the 5th of November will not be a let down – no disrespect Nvidia.
AT launch, the new Zen 3 lineup consists of all the usual players, taking on the Intel alternative in gaming, workstations tasks, and overall value for money. We see the latest series of Ryzen 5000 series CPUs utilize a new Zen architecture, bringing with it a higher max boost frequency, significant IPC uplift, and a new core layout – all designed to move AMD even closer to the CPU hierarchy top spot.
The following article will be a closer look at some of the standout CPUs in the lineup, exploring their best features and deciding whether they're better (or worse) than the blue competition.
If you want to know more about Zen 4 CPUs, check out our AMD Zen 4 everything we know page
So, with plenty to get through, and retailers stocked up. Let's waste no further time and dive straight into it!
Our Top Picks
01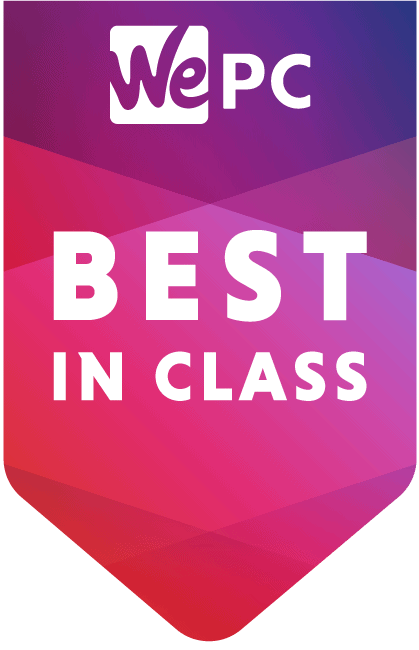 The Best Ryzen 5000 Series CPU
AMD Ryzen 9 5900X
02
Best High-End Workstation Ryzen CPU
AMD Ryzen 9 5950X
03
A High-Performance Gaming CPU That Won't Break The Bank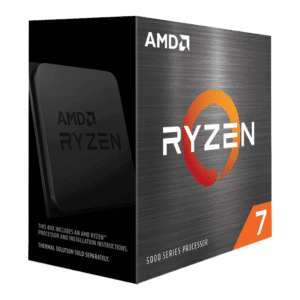 AMD Ryzen 7 5800X
How We Choose
Choosing new hardware is never easy. It usually involves hours of intense product research, user feedback, and a whole host of other considerations to get anywhere close to a definitive decision.
If you aren't tech-savvy and struggle to put the time aside to go through the above requirements, you may end up purchasing a piece of hardware that simply isn't right for your specific needs.
Fear not though, friends! Here at WePC, we like to take the stress of research away, and transform the whole process into an easy-to-follow, complete buyers guide. That's right, our team of PC enthusiasts has done all the hard work for you!
Ryzen 5000 Series CPUs: Things To Consider
Understanding the fundamental specifications of a CPU is one of the most important steps in ensuring that your next processor is right for your bespoke needs. Processors are one of the most important hardware components you can purchase, having an effect on everything from gaming to boot times and everything in between.
In the following section, we'll be looking at the main things to consider when looking to purchase a new Ryzen 5000 series CPU.
Cores And Threads
As you'll probably already know, modern CPUs are made up of cores and threads. Cores are the physical processors that make up your CPU. In comparison, a thread is a virtual core that is designed to help alleviate some of the potential strain brought on by CPU intensive workloads.
Modern-day CPUs come to the table boasting a variety of different core and thread counts, with more generally being better when it comes to workstation tasks. Despite gaming only requiring minimal amounts of core performance, we still recommend at least 4 cores for modern gaming.
Below is a rough guideline that will help you decide how many cores/threads you actually need:
4 Cores – General use, light browsing, and very light gaming
8 Cores – Decent for gaming, moderate multi-tasking, and all general-use purposes
12-16 Cores + – Enthusiast level CPU. Handles pretty much everything you can throw at it. Very good for rendering, multi-tasking, and other CPU intensive processes
Clock Speed
Clock speed, or clock frequency, is often looked at as one of the deciding factors when it comes to overall performance – and that is only half true. Clock frequency (sometimes referred to as cycle speed) refers to how many cycles a core will perform every second. It's the physical speed of each of your CPU's cores and is measured in gigahertz (GHz).
Whilst that sounds fairly straight forward, manufacturers like to throw a spanner in the works by adding several clock frequencies to a single processor. CPUs now come with a base, boost, single-core boost, and max all-core boost frequencies. Whilst this sounds a little daunting, it isn't actually that hard to get your head around.
The base clock frequency refers to the out of the box clock speed when under very little load. Boost frequency kicks in when you start a task that requires processing power from the CPU – raising the clock speed to increase performance. Single-core boost refers to the maximum clock frequency of a single core, whilst max all-core frequency refers to the maximum frequency all cores can reach simultaneously.
Clock frequency variants aside, all you need to know is that higher is often better – but not always needed for certain tasks and workflows.
Cores And Clock Speed Combined
Whilst both core count and clock frequency are equally as important on their own, many would argue that a combination of the two specifications is more desirable. Luckily, AMD consumers have been treated to a strong mix of these two important specifications since Ryzen launched back in 2017.
AMD are renowned for bringing a high core count and fast clock frequency to the table, allowing their CPU lineups to far exceed Intel's in the multitasking department.
That being said, here are some rough guidelines for understanding the needs of common tasks like gaming and rendering:
Gaming – Gaming has moved away from CPU demand over the years, relying more prominently on the GPU for its performance. That said, we recommend at least 4 cores for modern gaming with a base clock speed of 3.5GHz.
Workstation – Rendering and video editing are quite different. More cores and threads allow the CPU to perform tasks in a much more efficient manner. We recommend 8+ cores for workstation tasks with a base clock of 3.0GHz and above.
Does My Motherboard Support Ryzen 5000 Series?
One of the big factors you must consider before purchasing a new Ryzen 5000 series CPU is whether or not your motherboard will accommodate the new Zen 3 processors. Luckily, AMD has stayed true to their word, and have designed the new CPUs using the AM4 socket type. Intel consumers do not get the same luxury.
That being said, users will still have to perform a BIOS update to ensure the Ryzen 5000 series CPU is compatible with 400 series motherboards. AMD suggests updating the BIOS on 500 series boards to ensure maximum efficiency.
TDP
For the most part, TDP is merely a marketing figure, useful for very few scenarios. It also can't be used as a comparison between Intel and AMD – as they both use a different formula to work out their unique TDP.
Having said that, TDP stands for thermal design power and is the maximum amount of heat generated by that part. Whilst it gives us a rough idea of how much power the part will require, it is used more commonly used to determine which cooler you'll need.
APUs
APUs stand for advanced processing units and are essentially CPUs that contain a GPU component. They are usually less powerful than stand-alone CPUs because of the spacial limitations for CPU components inside the packet. These APUs contain what are known as 'iGPUs' because they are integrated graphics.
As with anything physical, the GPU component requires space within the CPU packet, and this leaves less room for CPU components to be placed. To fix this issue the CPU die has to be made smaller, containing fewer cores, threads and transistors (the logic output components of a CPU). All these measures result in a less powerful CPU, but what APUs lack in CPU speed, they make up for with the ability to process graphics right on the chips, making them the ultimate two-in-one.
CPUs and GPUs are very different and require two kinds of processors, as you probably already know. So it may not be the best idea to go with an APU like the 5600G for example if you already have a GPU, but it would be perfect for budgetary restrictions if you need a quick and less expensive CPU and GPU combo.
5600G vs 5700G
There are two APUs within the Ryzen 5000 series family, the 5600G and the 5700G. Both CPUs are brilliant and extremely inexpensive compared to any CPU and GPU combo. However, the 5700G beats the 5600G by a margin, including two extra cores, four extra threads and a slightly higher base multiplier – it definitely has an advantage.
More can be read about the best Ryzen APU in our 'Best AMD Ryzen APU' article.
Cooling solution
There are four main CPU stock coolers that AMD manufactures. The Wraith Prism, the Wraith Spire (LED and none-LED) and, the Wraith Stealth cooler. Here is a list of every Ryzen CPU that ships with a cooler as well as the specific cooler it ships with.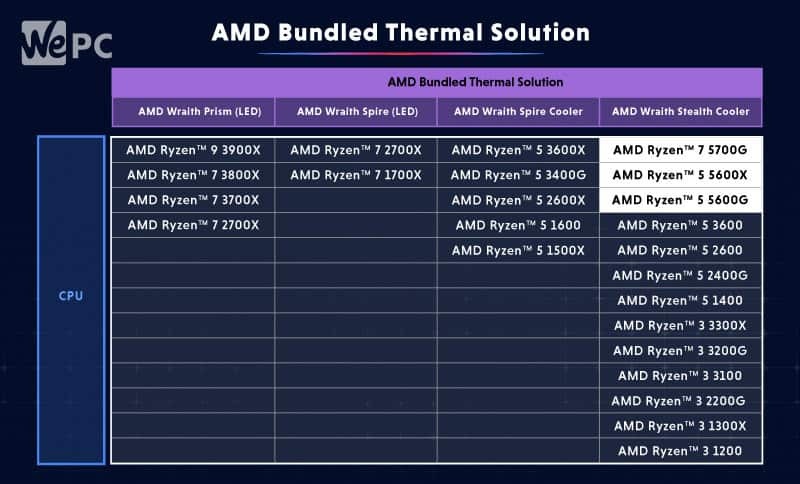 Note however that not all Ryzen CPUs ship with a cooling solution – these are the powerful CPUs that require a cooler that is able to adequately dissipate their TDP. The coolers AMD currently offer are not up to the challenge.
The AMD RYzen 5000 series CPUs that DO NOT ship with coolers are:
So take this into consideration when opting for your next Ryzen 5000 series CPU, as having to add a cooler will incur additional cost. Please note that any CPU should not be run without a cooler for any amount of time, as this could cause irreparable damage.
Improvements
Thanks to a CPU redesign, there have been a number of improvements across mobile and desktop processors alike, including but not limited to efficiency and IPC improvement.
IPC is a bit of a difficult concept to explain, and it all has to do with a processor's 'nm process'. This is a measurement of transistor size and transistors are the logical components of a CPU, capable of outputting a one or a zero. It's these simple calculations that accumulate to make up more advanced instructions.
IPC stands for instructions per clock, and this is a different measurement to core speed entirely. IPC is how many instructions can execute per clock cycle, NOT how many clock cycles in a second – that is the definition of clock speed.
Efficiency is up too, with the 5900X cramming vast performance improvements into the same TDP of 105, the same maximum as the 3900X, the flagship 3000 series processors.
Precision boost overdrive has got an overhaul too, reaching new never-seen-before heights on all core and max core speeds.
Even in desktop PCs, the power consumption has been managed nicely with the same maximum TDP as the last generation, holding its ground whilst improving performance for the more power-conscious PC gamer.
The same can be said for laptops too, as the mobile processor has been massively improved in terms of power efficiency. AMD has claimed it has almost doubling the battery life of some laptops in certain tasks.
BIOS update
Not every AM4 motherboard in the world will support the Ryzen 5000 series, but with a simple BIOS update, most can be given support for the CPUs.
Recently AMD has unblocked support for Ryzen 5000 series on previously unavailable motherboards, significantly extending their life span. But if you want the latest features that the 5000 series supports like PCIe Gen 4, then you'll need to upgrade.
The process of updating a motherboard BIOS is simple and you can find detailed information in our 'how to update your motherboard BIOS' article.
The 5000 series of processors are very powerful, more so than Intel's Rocket lake and all this power requires a stable and reliable motherboard.
If you want to know which motherboard will best serve your new Ryzen 5000 series desktop processors, check out our best AM4 motherboard article
The Best Ryzen 5000 Series Zen 3 CPU
In-depth Review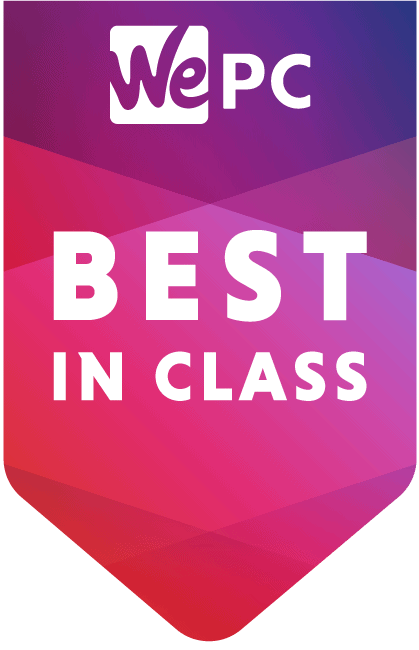 01
The Best Ryzen 5000 Series CPU
AMD Ryzen 9 5900X
PROS
Excellent Value For Money
Great gaming performance
Fantastic Multi-core performance
Compatible with 400/500 series AM4 motherboards
CONS
Overkill for many scenarios
For me, the best overall CPU in the new Ryzen 5000 series lineup has to be the Ryzen 9 5900X. Whilst it may not be the most powerful CPU in terms of workstation tasks, it certainly offers the greatest value for money when referencing gaming scenarios. With 12 cores/24 threads and the ability to all-core boost to 4.8GHz, the Ryzen 9 5900X ticks a lot of the right boxes.
This CPU comes equipped with a base clock frequency of 3.7GHz, a drop of 100MHz when compared to last year's flagship Ryzen 9 3900X. That being said, it still manages a performance increase of 28% in demanding titles like Shadow of the Tomb Raider. More impressively, CPU intensive titles such as League of Legends and CS:GO saw an increase of up to 50% when comparing the generational CPUs. Pretty impressive.
The Ryzen 9 5900X also comes equipped with 6MB L2 cache, 64MB l3 cache, and is a 105W TDP part – exactly the same as last year's Ryzen 9 3900XT. That's all wrapped up in TSMC's 7nm process node and is, yet again, backward compatible with 400/500 series motherboard – via a BIOS update.
A fantastic CPU that really does offer the best of both worlds.
02
Best High-End Workstation Ryzen CPU
AMD Ryzen 9 5950X
PROS
The best multi-core workstation performance
Destroys any similarly priced Intel alternative
Backward compatible with AM4 400/500 series motherboards
Great Gaming Performance
CONS
High-end price tag
Overkill for many scenarios
As far as workstation performance goes, you'll be hard-pressed to find anything more suited to the job than the Ryen 9 5950X in today's market. It not only destroys the previous iteration, but it also outperforms any Intel equivalent – almost putting their 10980XE to the sword as well.
The Ryzen 9 5950X is AMD's new high-performance 16 core, 32 thread processor – offering up an all-core boost frequency of 4.9GHz and a combined cache of 72MB (L2+L3). This is a 105W TDP part, giving it a significant IPC increase and greater efficiency as well. Whilst we still consider the 5950X massively overkill for a gaming PC, it still offers up very good gaming performance in the greater scheme of things.
In terms of workstation performance, the Ryzen 9 5950X offers up impressive stats, especially when compared to the Intel i9-10900K. AMD has boasted a 59% increase in V-Ray rendering and double-digit improvements when looking at video editing and compiling.
With its ability to fit right into your existing 400/500 series motherboard, the Ryzen 5 5950X really is hard to dismiss.
03
A High-Performance Gaming CPU That Won't Break The Bank
AMD Ryzen 7 5800X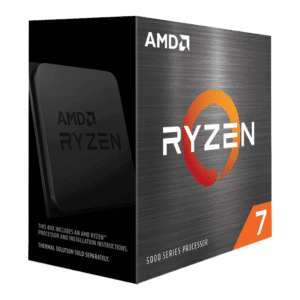 PROS
Excellent single-core performance
Displays good value for money
Backwards compatible
CONS
Not as powerful as other options in this guide
For the gamer who's less interested in workstation tasks and focuses more on raw gaming performance, the Ryzen 7 5800X is a superb choice. It offers up excellent value for money and – if rumors are to be believed – should outperform the Intel equivalent on release day.
The Ryzen 7 5800X comes equipped with 8 cores/16 threads, a base clock frequency of 3.8GHz, and a combined cache of 36MB (L2+L3). Like the other CPUs in this guide, the Ryzen 7 5800X is designed using the TSMC's 7nm node and is fully backward compatible with 400/500 series AM4 motherboards – albeit requiring a BIOS update.
As far as gaming performance is concerned, we should expect to see excellent 1080p and 1440p gaming on ultra settings. Even highly taxing CPU games shouldn't cause this CPU too many issues.
Whilst this CPU doesn't really land a blow on the more premium offerings in this guide, it still has the ability to perform fairly taxing workflows. For me, one of the best value CPUs on the market.
04
A Great Budget Ryzen CPU For Gaming
AMD Ryzen 5 5600X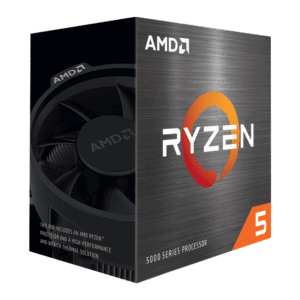 PROS
Affordable price point
Good gaming performance
High overclocking potential
CONS
Not the best for workstation tasks
Not as powerful as others in this guide
Last but not least, we have the budget option – AMD's Ryzen 5 5600X. Despite this being the slowest and least powerful of the CPUs in this guide, it still has a lot to offer today's market. It falls slap bang in the middle of a super-competitive price pool, giving consumers another tough decision when it comes to their next CPU upgrade.
The Ryzen 5 5600X comes equipped with everything you'd need for a quality gaming experience – including 6 cores/12 threads, a boost clock frequency of 3.7GHz, max all-core boost of 4.6GHz, and 35MB of combined cache (L2+L3). Once again, this CPU is built on TSMC's 7nm node and is fully backwards compatible with 400/500 series AM4 motherboards.
Despite this CPU not showcasing the best workstation performance, it still offers up a great gaming experience for individuals on a tight budget. This card is set to hit shelves for around $300, pricing it above the 10600K alternative. That being said, AMD has stated that we should see a performance increase when comparing it to one of Intel's most popular CPUs – the 10600K.
Only time will tell, but for now, it's safe to say that this could be one of the best CPUs of 2021.
Best Ryzen 5000 Series Zen 3 CPU frequently asked questions
Final Word
So, there you have it guys, our comprehensive guide on the best Ryzen 5000 series CPUs. Hopefully, this guide has given you a better understanding of the 5000 series lineup and what scenario each processor is best suited towards. Whilst the lineup is currently only 4 CPUs, it's safe to say that AMD have more SKUs in the works. It's only a matter of time before the remaining SKUs are released – potentially bringing some changes to this guide.
If you have any questions regarding the Ryzen 5000 series CPU lineup, feel free to leave us a comment in the section below. Better still, why not head on over to our Community Hub where you can discuss everything Ryzen related with like-minded individuals.
---