AMD's line of Ryzen CPUs is now into their 4th generation and has finally done what many have been expecting for some years now. That's right, for the first time in, well, forever – AMD has actually surpassed Intel in the battle for CPU hierarchy. This means AM4 motherboards are in demand, so finding the best AM4 motherboard is a hot topic. Their incredibly powerful Ryzen 9 5950X CPU currently sits at the top of the CPU list thanks to an abundance of power across both single and multi-core processes.
It isn't just the 5950X that impressed us though; the entire lineup of 4th Gen CPUs from AMD hit shelves showcasing fantastic performance that either exceeded or equaled that of their Intel counterpart. Furthermore, AMD has stuck to its word by designing all the latest chips with AM4 compatibility.
That means whether you're looking for the best X570 or a budget B550, you'll be able to find a motherboard within your price range that can house one of these great chips.
So, with all being said, let's not waste any more time and dive straight into what we have rated as the best AM4 motherboards available.
If you're looking for a motherboard to support second-generation AMD CPUs then check out our best motherboard for Ryzen 5 2600 page.
Update: Don't forget, AM4 motherboards are also compatible with the new Ryzen 5000 Series CPUs. Check out where to get your own below:
Simply the best on the page!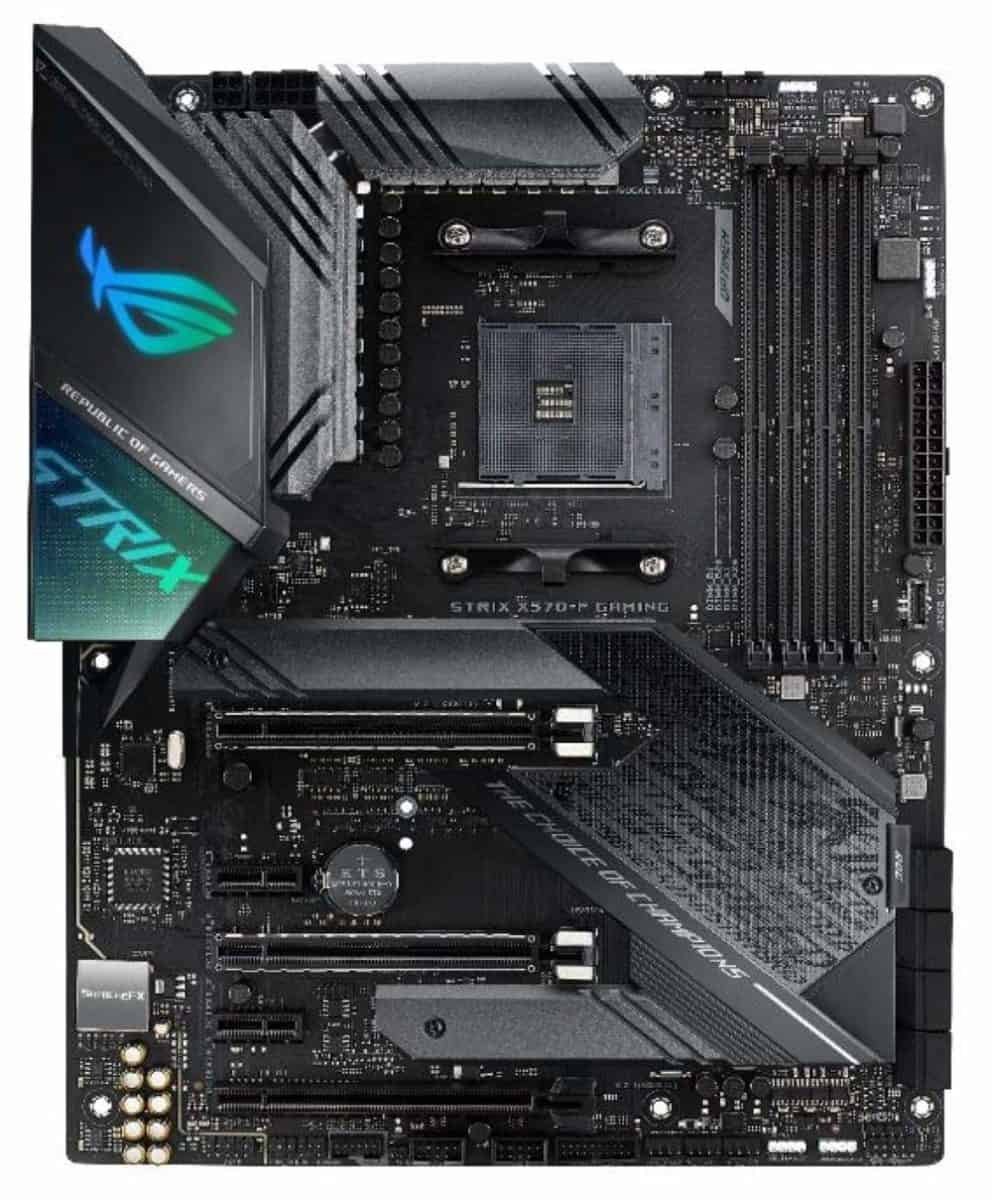 ASUS ROG STRIX X570-F Gaming Motherboard
Enthusiast-level technology
GIGABYTE X570 AORUS Master
ASUS TUF GAMING X570-PLUS (WI-FI)
It's a great way of looking at the diversity that AMD consumers have to play with and also helps cover not only premium motherboards but budget boards as well.
Hopefully, after reading this article you will have a thorough understanding of what differences you are likely to find between various boards and which ones best suit your specific needs. Similar to our best Z390 article, we have tried to separate the boards into individual categories to showcase their specific pro's.
All of the AM4 motherboards on this list have been hand-selected for a reason. Firstly, we conducted a thorough search to discover which motherboards gamers tend to prefer while trying to balance those with the highest reviews against those with the lowest price tags.
Reviews from various manufacturers were taken into account, as well as reviews from others in the PC gaming industry.
Next, we get our hands on as many of our recommendations as possible so we can see the build quality up close.
From CPUs to AM4 motherboards, we like to get hands-on with all the hardware we recommend. Testing the products is a huge part of our overall selection process and it is a way we can be sure that a specific option is the best for the job.
Products must pass our testing which is largely a lot of gaming, with some other boring stuff but most if not every recommendation will have gone through a strict testing process.
With motherboards regardless of the chipset, we need to assess build quality, performance, and finally, value.
This process enables us to provide you with an accurate take on how well a motherboard performs and, ultimately, if it's worth your hard-earned cash.
So above is a stripped-back, sneak peek at our list of best AM4 Socket motherboards. Now, you might be asking yourself, that's brilliant but what actually separates these boards from one another? What should I be looking for when deciding which to choose?
They're great questions and ones people ask regularly. We've decided to break down the most important aspects of the motherboard and explain what they do and why they're important. We do this to educate you as an informed consumer is much more likely to make the correct component choice.
The following are some of the aspects of a motherboard you should be taking into consideration when researching which one to purchase.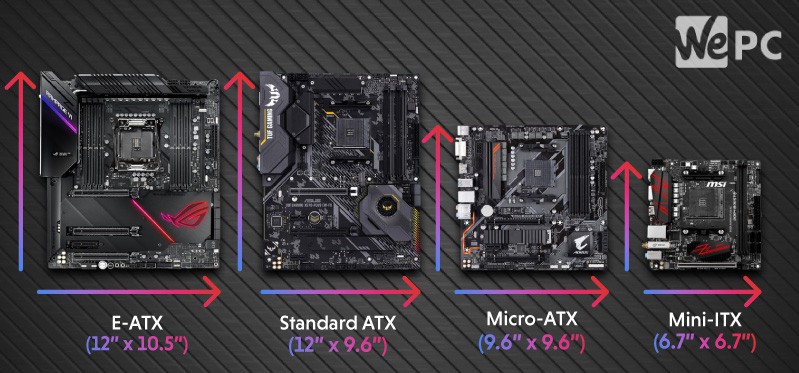 Form factor, for lack of a better word, is the physical size of the board. In this article, we cover a broad range of motherboard forms so it's a great point to discuss the features and benefits of the main types. The most popular forms range from E-ATX (designed for PC enthusiasts looking to build the best of the best) right down to the Mini-ITX (for consumers who want a build with an extremely low footprint).
The footprint is something you need to figure out at the start of the build process. If you start a build not knowing the form factor of your board you might find at the end of the build certain components just won't fit. Which is going to be annoying, time-consuming, and potentially costly.
Below we have put the different forms into a chart so you can compare:
Form Factor
| Form Factor | Size (in inches) |
| --- | --- |
| Mini-ITX | 6.7 x 6.7 |
| Mini-ATX | 5.9 x 5.9 |
| microATX | 9.6 x 9.6 |
| ATX | 12 x 9.6 |
| eATX | 12 x 13 |
There you have the 5 most popular motherboard form factors and their corresponding dimensions. This should clear up any confusion you may have on form factor going forward. It's not just size that separates each of the forms though, let's waste no time getting into the socket and chipsets.
There are two main types of motherboard socket, the LGA 1151 and AMD's AM4. In this article, we're concentrating on the AM4 socket, obviously.
The socket is the physical slot on the motherboard that holds your CPU in place. Intel has the LGA1151 and AMD has their AM4. This means AMD's latest 3700x processor WILL NOT be compatible with any of the LGA1151 boards and vice versa.
Please never try to force the wrong processor into the incorrect socket type as it can cause fatal damage to your newly purchased components. If you're ever unsure when putting components together always check our how to build a gaming PC article.
Why not check out our hardware compatibility article to fully understand what components pair best with each other. 
Socket
| Motherboard | Gigabyte Z390 Aorus Xtreme | MSI MEG X570 Godlike |
| --- | --- | --- |
| Processor | Intel Core i9-9900K | AMD Ryzen 3900X |
| Socket | LGA 1151 | AM4 |
Probably the most important factor when choosing which motherboard to start with is the chipset. The chipset, for those that are unaware, is the key factor in determining which features your motherboard comes with. The features range from PCIe lanes and SATA ports right through to overclocking support and the USB generation.
You really need to make sure you know your motherboard's chipset before your start buying the other components or you might find yourself in a position where you've bought a piece of hardware that has nowhere to live or is underutilized.
Also, with technology advancements moving quicker than ever, always check to see if your specs are up-to-date. There are a number of older and cheaper boards that don't have M.2 support or DDR4 RAM for example.
Below is a rough chart of varied motherboards and what their chipsets have to offer:
Intel
Intel
| Chipset | PCI Express Lanes | SATA Ports | M.2 Ports | USB 3.1 Gen 1 | USB 3.1 Gen 2 | Overclocking Supported |
| --- | --- | --- | --- | --- | --- | --- |
| H310 | 6 PCIe 2.0 | 4 | None | Up to 4 | None | No |
| B360 | 12 PCIe 3.0 | 6 | Up to 2 | Up to 6 | Up to 4 | No |
| H370 | 20 PCIe 3.0 | 6 | Up to 2 | Up to 8 | Up to 4 | No |
| Z370 | 24 PCIe 3.0 | 6 | Up to 3 | Up to 10 | None | Yes |
AMD
AMD
| Chipset | PCI Express Lanes | SATA Ports | M.2 Ports | USB 3.1 Gen 1 | USB 3.1 Gen 2 | Overclocking |
| --- | --- | --- | --- | --- | --- | --- |
| | | | | | | Supported |
| A320 | 1 PCIe 3.0 | 4 | 2 | 1 | 6 | No |
| | 4 PCIe 2.0 | | | | | |
| B350 | 1 PCIe 3.0 | 4 | 2 | 2 | 6 | Yes |
| | 6 PCIe 2.0 | | | | | |
| X470 | 2 PCIe 3.0 | 6 | 2 | 2 | 10 | Yes |
| | 6 PCIe 2.0 | | | | | |
| B450 | 6 PCIe 2.0 | 6 | 2 | 2 | 2 | Yes |
| B550 | 6 PCIe 3.0 | 6 | 2 | 2 | 2 | Yes |
| X570 | 16 PCIe 4.0 | 12 | 3 | 0 | 8 | Yes |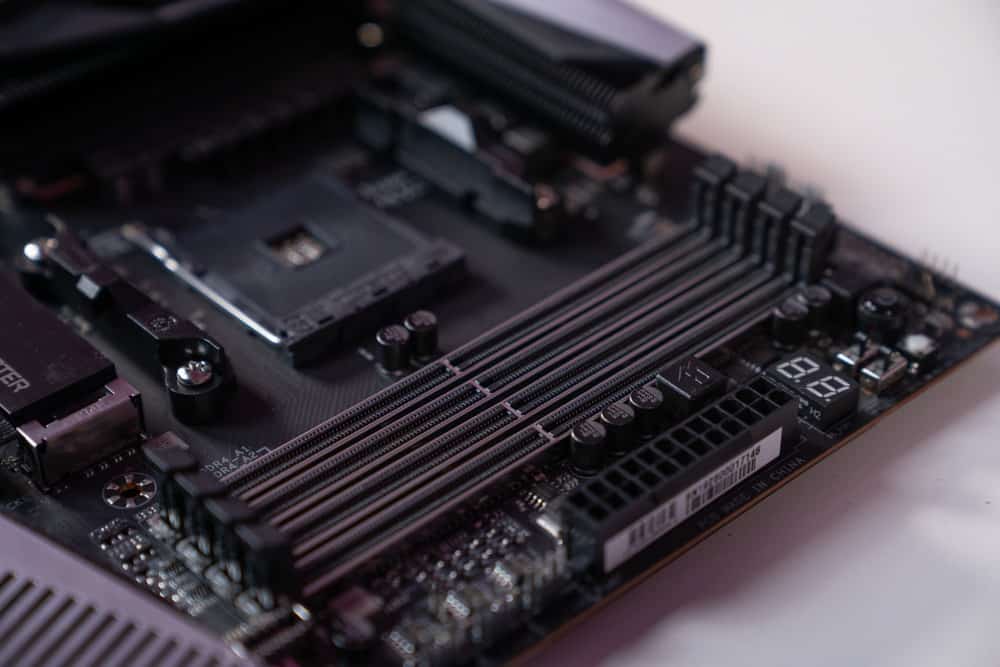 Memory is one of the most important hardware components you can buy when you're putting an AMD build together. Due to the nature and build features of the Ryzen chips, the best way to maximize performance power is by equipping your build with rapid RAM.
Therefore you need to make sure your motherboard can accommodate the RAM you are wanting to pair it against. Things to be mindful of are: Max supported memory, memory speed, multi-channel support, and how many memory slots are on the board.
The easiest way to check whether your motherboard is compatible with the RAM you currently own or want to buy is in the motherboard spec's. It will tell you straight away how much and what speed RAM it can accommodate.
Alternatively you can have a look at your hardware compatibility page which should answer most of your questions.
Particularly important when purchasing a smaller form board is the location of the memory. You're probably asking yourself now, why would that be a problem, as long as it fits? Well, strictly speaking, the memory location is rarely going to be an issue. However, if you're mad into overclocking you may have purchased a large, aftermarket custom CPU cooler.
In some cases, the larger than normal heat sink can become a real problem. Just make sure if you are choosing a larger cooler that the RAM is located far enough away to accommodate for both.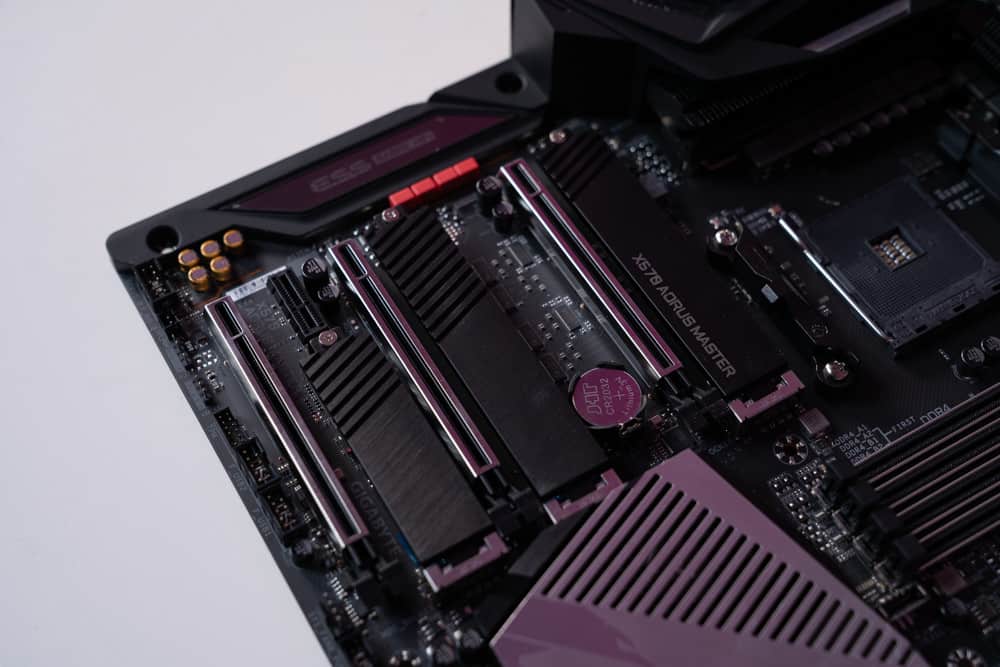 Peripheral Component Interconnect, or PCI, is the physical slot in which you can expand the capabilities of your basic system.
This includes, but not limited to things like:
Wifi card
Video card
Extra USB ports
NVMe expansion cards
There are two types of PCI slots: PCI and PCI Express (PCIe). The PCIe slot is a larger, faster version of the PCI slot and usually houses your graphics card.
If you plan on having dual GPU's running then it's always important to make sure you have enough PCI slots. A lot of the time, manufacturers will compromise slots to reduce the price, so making sure all your cards and expansion packs are catered for should be highly prioritized.
The other thing to look for is plenty of spacing. If you're planning on running multiple GPUs that are large, you may need PCIe slots that are further apart to allow for adequate space.
Fan Headers
And finally, we come to PWM headers, probably more popularly know as fan headers, which are the connectors between board and CPU fans. They're important because overclocking is becoming more and more popular, meaning demand for cooling has in turn become much greater.
What does that have to do with PWM headers you ask? Well, case manufacturers are implementing more and more fans in their cases, so to make use of them all you need a certain number of PWM headers.
It's not a massive deal in all honesty but something you should consider when buy a case with a lot of fans because a cheap board might not have the compatibility to accommodate all of them,
If you're interested in learning more about motherboards, then you can read all about how motherboards are made, as well as what all of the main components do.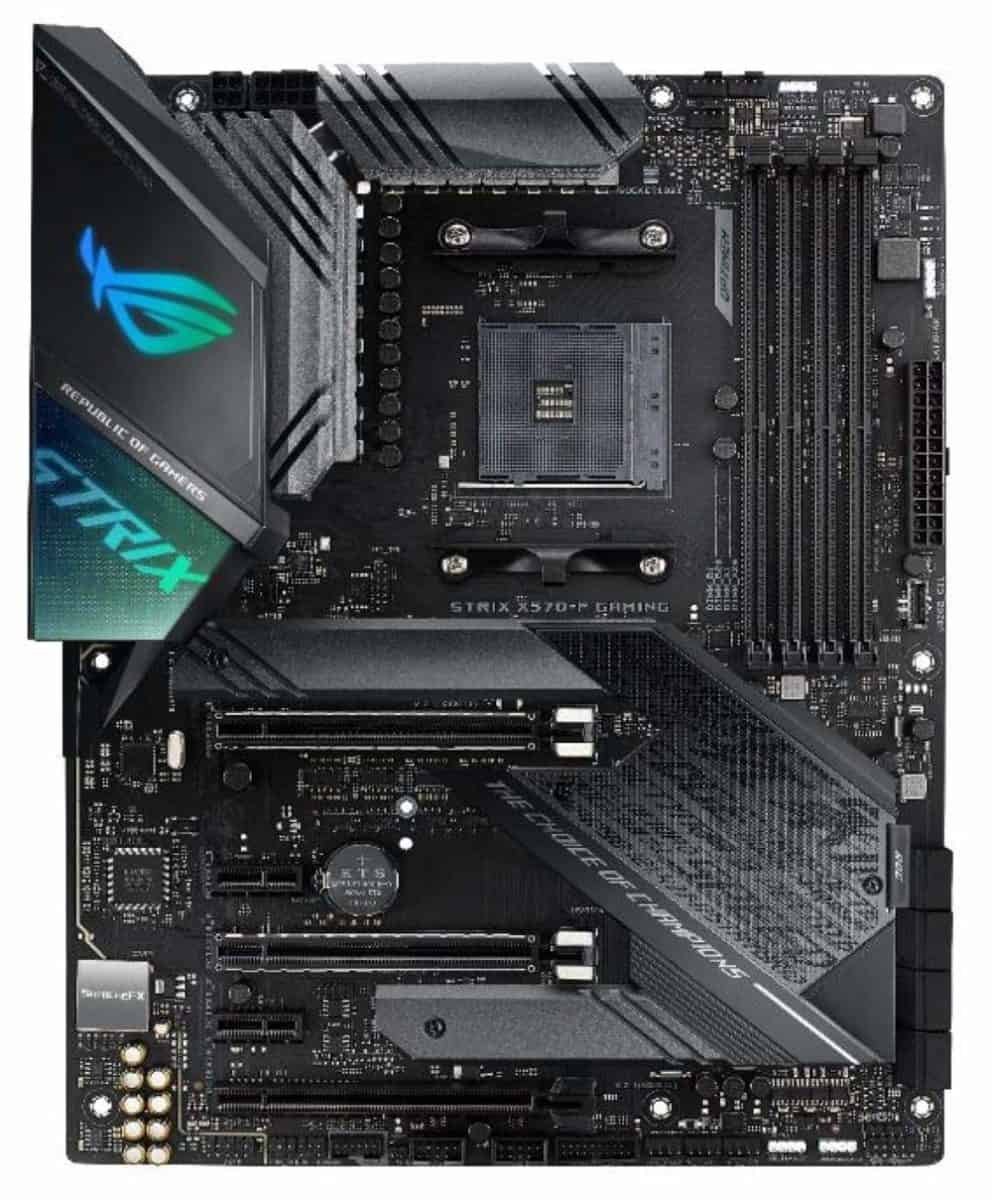 ASUS ROG STRIX X570-F Gaming Motherboard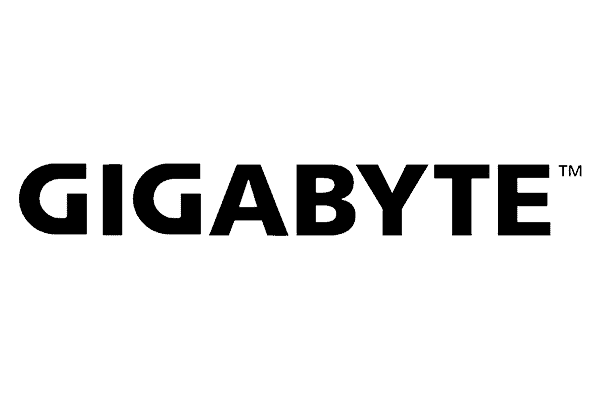 GIGABYTE X570 AORUS Master

ASUS TUF GAMING X570-PLUS (WI-FI)
Simply the best on the page!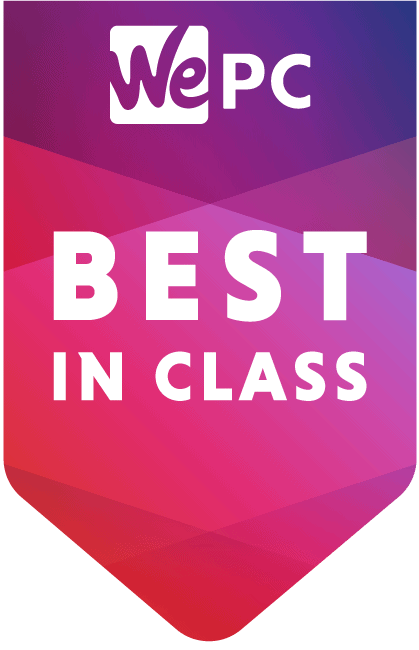 ASUS ROG STRIX X570-F Gaming Motherboard
One of the nicest looking boards available
Great overclocking potential
The ASUS ROG STRIX X570-F motherboard is regarded as one of the best boards you can buy with a huge amount of features to go along with its rather large price tag. This motherboard is by no means a budget option as it comes with a high-quality 12+2 digital power phase design, which requires a large thermal heat sink.
Design-wise, you can't really knock the ROG STRIX X570-F. The motherboard features Aura Sync RGB which can be optimized to your exact requirements within the ASUS software suite.
Other more functional features include a new heatsink design, M.2 expansion card, and Intel Gigabit ethernet connectivity. The board also features PCIe 4.0 support, HDMI 2.0, DisplayPort 1.2, and dual M.2 slots – alongside USB 3.2 Type-A and Type-C connectors.
Overall this is a superb motherboard and its onboard WIFI capability is fantastic. ASUS is not messing around with the X570-F.
Enthusiast-level technology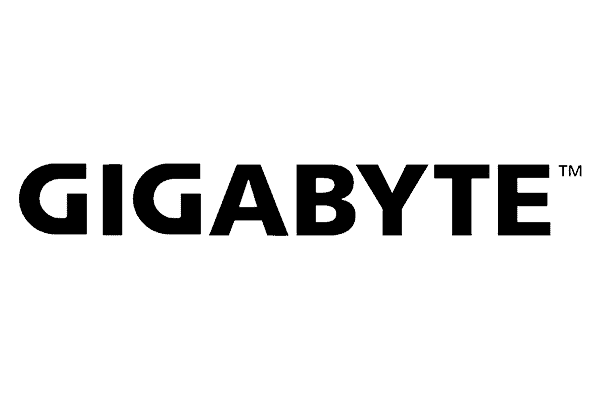 GIGABYTE X570 AORUS Master
Dual ethernet with 1 x 2.5GbE
Triple PCI-Express 4.0 M.2 slots with heatsinks
Plethora of features including Wi-Fi
Steel back plate adds quite a bit of weight
For consumers who run high-end setups and strive to push their system to its limits, The Gigabyte X570 Aorus Master is a fine way to go. This board offers a lot of the premium features high-end enthusiasts are after and it comes in at half the price of the Gigabyte Aorus Extreme Master and MSI Godlike models.
This board may well be overkill for the majority of AMD Ryzen users but for those operating at the higher end of the scale, the introduction of PCIe 4.0 and 2.5Gbps ethernet controller could be tempting when you consider the price. Other features include a clear CMOS and Flash buttons, alongside Wi-Fi, and individual heatsinks for the M.2 drives.
The Master advertises 14 direct phases (12+2) by 50A Infineon IR3556 MOSFETs, which in turn are cooled by a traditional fin heatsink. the PWM chip is a true 16-phase controller manufactured by Infineon and isn't just your typical lower-phase-count unit that uses doublers. This motherboard also comes with DualBIOS, offering you a bit of extra protection. We see PCIe 4.0 slots with ultra-durable armor, and finally, the board features a nice dash of RGB lighting.
So if you're a Ryzen 3000 PC builder and fancy more onboard storage availability, a 2.5Gbps controller, and all the premium features you could want, the X570 Aorus Master is a great option.

ASUS TUF GAMING X570-PLUS (WI-FI)
Features geared towards to gamers
Comes equipped with WI-FI
Excellent overclocking headroom
Can be considered on the expensive side
ASUS TUF X570-Plus is one of their premium offerings that has been aimed primarily towards gamers, giving consumers a wide variety of popular features such as their signature RGB backlighting, a powerful delivery heatsink, and support for up to DDR4-4,133Mhz RAM when overclocking.
Some people may be questioning whether or not it's worth upgrading their old X470 which has served them so effectively? Well, the biggest refinement which ASUS has made to the new X570 is in the souped-up power delivery heatsink, something we have seen in ASUS products in recent history.
Another of the big differences we have seen from the last generation of boards is the increased RAM speed capacity which now sits at 4,133Mhz when overclocked. As many will know the perfect partnering RAM for any AMD chip will have speeds that are north of 2,600Mhz. Meaning this motherboard is perfectly assembled to squeeze every last drop of performance out of the components that it will inevitably be paired with.
Rom for two Gen 4.0 M.2 slots
Lacking in premium features
This board ships with two full-length PCIe 4.0 slots, dual PCIe 4.0 M.2 slots, and budget controllers handling your audio and networking. The overall design is basic and the chipset is actively cooled by nicely designed heatsinks. The chipset is running on an 8-phase power delivery and the heatsink manages this well.
The main features are, as mentioned, the expansion and m.2 slots but there is no Wi-Fi or lavish heatsinks through the board. Memory support is reasonable, with slots that support up to 128GB that can be overclocked up to 5100Mhz. The board also features six SATA ports, six USB 3.1 G2 Type-A ports, two USB 2.0 ports, and your standard three 3.5mm audio jacks but unfortunately no Type-C connections.
With a board that offers as much value as the Asus Prime X570-P, there is little point dwelling on what this doesn't have. This board is the perfect way for most gamers to save money and still build with the X570 chipset.
Support for future processors
Tying for the lead on interesting design, ASUS once again goes head to head with MSI. ASUS' ROG Strix series has always had some fun and interesting design, particularly with its graphics cards. We see the same unique branding here on this B550-F motherboard. We can see the bold ROG eye logo and a futuristic "cyberpunk-inspired" aesthetic.
This motherboard features the latest PCIe 4.0 through one of the two M.2 slots on the board. This is designed to provide the best storage flexibility and data speeds. The ROG Strix is designed with 3rd generation AMD Ryzen CPUs so it's the perfect match if that's your CPU of choice.
The cooling system features ASUS' ProCool power connector, a CPU fan header, and an AIO pump fan header. The motherboard is also kept cool with a 6 layer PCB which helps to dissipate heat quickly around the VRM to give you a more stable overclock.
Also included is a host of ROG-exclusive software that will deliver great gaming and audio enhancements. These include the ASUS' 5-Way Optimization utility which you can use for overclocking among other things. The RAMCache III is impressive because it can boost game-load times – something we can all benefit from.
What Is Socket AM4 Motherboard?

AM4 is a PGA CPU socket designed especially for all AMD processors with Zen, Zen+, Zen 2, Zen 3, and Excavator microarchitecture. Basically, if you want an AMD gaming build, you'll need a motherboard with an AM4 socket.

Released in September 2016, it was designed to be a one-stop, universal socket for new processors, rendering previous formats, AM3+, FM2+, and FS1b redundant. Featuring support for both single and dual-channel DDR4 memory, it was able to compete with Intel's advanced sockets.

There are currently three series of chipsets under the AM4 umbrella, with eight options in total, but for gaming, you'll most likely only need to decide between two series. Typically found in high-end boards designed for ultra-low latency gaming, the X-Series is the premium option.

The B-Series is more of a consumer-friendly option, and due to their affordability, are the most popular choice for standard gaming builds.
AM4 has been an absolute workhorse up to present day. It supports more CPUs than you could shake a stick at. Seriously…your arm would fall off, the stick would snap, it'd be a whole thing.

As thankful as we are for AM4's stalwart service, it has many of us wondering just how much juice it has left. Surely AMD doesn't plan to keep churning out backward compatible CPUs forever. Eventually, something's got to give, right?

Sadly, this is true. Just last month, AMD released the Milan iterations of their Zen 3 CPUs, most likely the final release on the AM4 format. AMD hasn't officially announced their Zen 4 processors yet, but it's assumed they'll get a release at some point in 2022 alongside new AM5 socket motherboards.

This doesn't exactly mean that AM4 isn't future proof. A quality AM4 setup will still support all AAA games pegged for release in the foreseeable future, it just won't be able to accommodate any new AMD CPUs. Until AMD stops producing AM4 CPUs entirely, you have nothing to worry about.
Is Zen 3 Going to Be AM4?

Zen 3 was released November 5th, 2020, and, yes, it is indeed compatible with the infamous AM4 socket; however, the only chipsets Zen 3 CPUs are compatible with are X570 and B550.

If you're rocking an older motherboard with a different AM4 chipset, unfortunately, you won't be able to run a new Zen 3 processor. Not to worry though, AMD warrior; all the more reason you should treat yourself to one of the first five motherboards on our list of the best AM4 motherboards.

If you're looking to build the best AM4 board possible, we can't speak highly enough of the MSI MEG X570 GODLIKE. Even though AMD may be moving onto greener pastures in the near future, with this mobo in your case, you'll be prepped for years of super immersive, high performance gaming.

If a budget build's on the cards, you can't go wrong with the Asus ROG Strix B550 E. It looks great and comes with more than enough clout to keep the average gamer happy indefinitely.
An AMD CPU with an AM4 socket will not be compatible with an AM3+ motherboard, we're afraid. Neither will trying to force an AM3+ CPU into an AM4 motherboard bring any good fortune.

AM3+ motherboards and CPUs are largely out of the equation now. It's not that they're bad for gaming. In fact, the FX-8350 is still considered to be a pretty hot CPU, but they've had their time in the spotlight, and now it's all about AM4 until Zen 4 takes the world by storm.
So, there you have it, our best AM4 motherboards of 2021, the question now is which one is most suited to your needs? Well hopefully the little category headers have helps you establish that. But if not, our in-depth reviews will have done!
The cream of the crop and our best AM4 motherboard is the Godlike from MSI. This board is going to be overkill for the majority of gamers but as a high-end solution, there are few, if any, that can compete with this board.

The runner-up is no slouch either, in fact, as far as premium motherboards go the Gigabyte X570 Aorus Master offers incredible value if you can put its features to use. This board is one of the best looking AM4 motherboards on the market and not only has incredible VRM performance but features everything you are going to need to tie your build together.
The best value in the AM4 category comes in the shape of the Asus TUF Gaming X570-Plus, a solid gaming motherboard built to last. Not only does this board showcase excellent value for money, but it also does it in an efficient and affordable manner, making this one of the best motherboards we have ever tested.
For those looking to get the best B550 AM4 motherboard, Asus does it again with the ROG Strix B550-E Gaming option. This board is feature-packed and offers incredible reliability. If you are looking to save a bit of cash on your next motherboard purchase, the 400-series is a safe place to go. The MSI B450 Gaming Plus MAx is one of the best budget AM4 motherboards currently available, offering quality and crucial features for gamers. If you are looking to build a new mini-ITX system, the best AM4 motherboard for the job is the Asus ROG Strix X570-I Gaming motherboard. This is a little gem of a board and offers a lot of premium features compacted into its smaller form factor.
We come to the end of our best AM4 motherboard journey and hopefully, we have covered all the bases when recommending the top boards in today's market. Whether you're looking to build a gaming rig that is going to really show off the performance of your hardware components or you're on a budget and just need something to glue everything together, we feel our list caters to all needs.