Best gaming mouse under $30 in 2023 – cheap gaming mice reviewed
Grab yourself a bargain with the best gaming mouse under $30!
Updated: Nov 14, 2023 10:11 am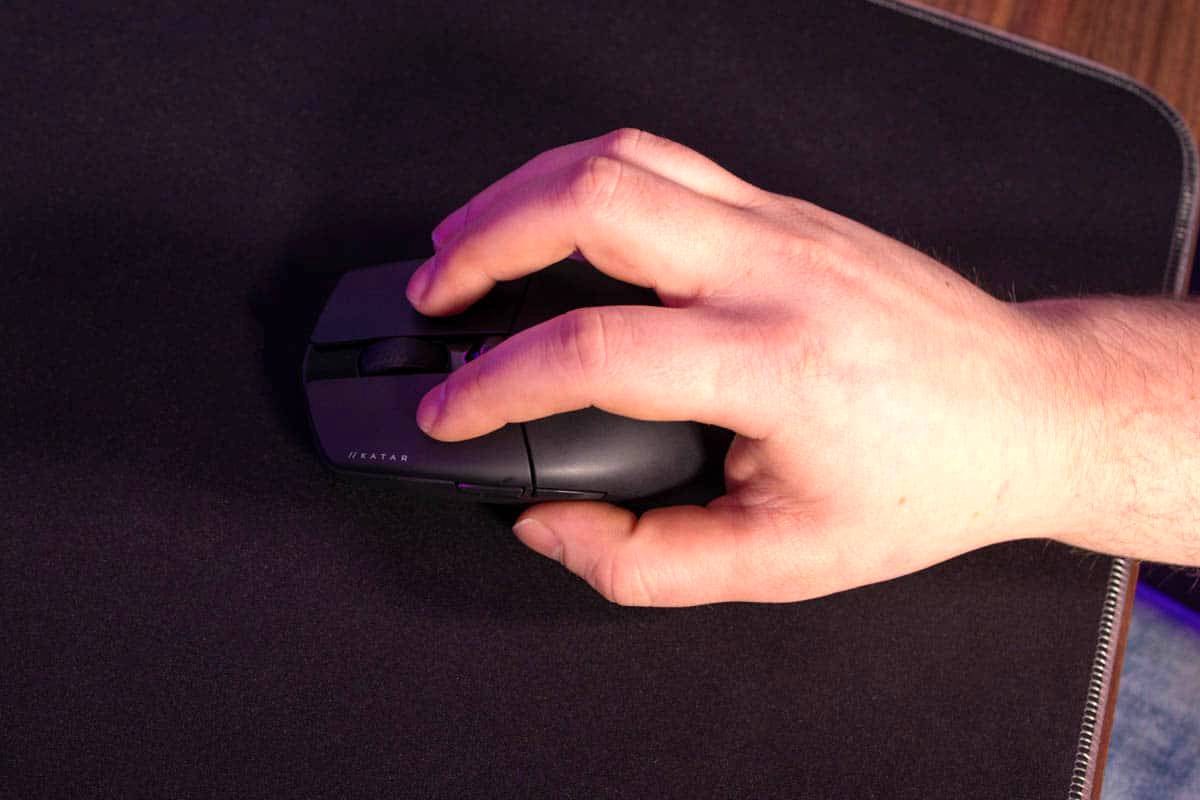 Today, we're going to find the best gaming mouse under $30, because, frankly, we're bored of having to pay $150 for whatever Logitech is offering right now. Additionally, We have to understand that most people don't need the absolute best of the best, and technology has advanced to the point where something really decent can be snapped up for relatively cheap. We regularly revisit this page to make sure that only the best are recommended, sticking closely to the budget.
Historically speaking, the SteelSeries Rival 110 was the go-to choice in this price category thanks to its high-quality sensor, materials, and solid construction. Now we've seen that mouse become much less available, it's time to move on some other choices – namely the likes of the SteelSeries Rival 3 and HyperX Pulsefire Core. An important detail is that you won't see many wireless mice in this category simply because the connection quality can be poor for under $30, though we've included one just to give you that option.
01

Best gaming mouse under $30

SteelSeries Rival 3 Gaming Mouse

02

Next best under $30

HyperX Pulsefire Core

03

Corsair alternative pick

Corsair M55 RGB PRO
Cyber Monday gaming mice deals
---
Best gaming mouse under $30
Mice in this bracket are perfect for new casual gamers looking to get into gaming with their brand new PC and are yet to know exactly what mouse to get. You may also be a bargain hunter unwilling to part with over $100 on the best gaming mouse you can find. So, without further ado, let's jump straight into the best gaming mouse for under $30.
SteelSeries Rival 3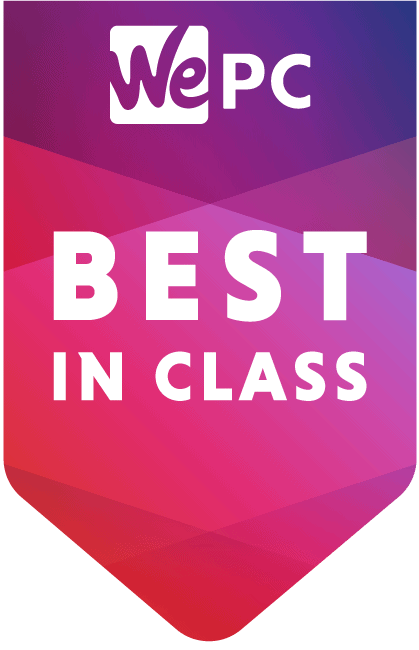 01
SteelSeries Rival 3 Gaming Mouse
Engineered with high-grade polymer for durability
60 million click mechanical switches
To feel crisp from the first click to the last
True move core optical gaming sensor
True 1 to 1 tracking 8 500 cpi 300 ips 35 gram acceleration
Comfortable ergonomic construction
Ergonomically designed to provide comfort for intense gaming sessions
Redesigned lighting provides 3 zones of 16 8 million beautifully crisp colors
Pros
Lightweight
Ergonomic curves
Quality sensor
Excellent value
Cons
Thumb buttons could be better
The SteelSeries Rival 3 wired mouse at first glance appears to be similar to the Rival but this is largely only design. Sticking with the favored Rival shape, SteelSeries brought the internals up top date back when this was released.
Inside we see the SteelSeries Truemove Core optical sensor that comes with a more than adequate 8500 DPI. The sensor features true one-to-one tracking and an IPS of 240, giving you enough to make those speedy flick shots on your favorite pc gaming first person shooter. The mouse features a 1000Hz polling rate and it feels as though it's been streamlined for gaming performance.
Finding a good mouse in this price category is one hell of a challenge, however, SteelSeries appear to have made it possible now with these older models getting their prices slashed. The mouse is ambidextrous and features a DPI switch on the top for on-the-fly sensitivity changing. Overall the Rival 3 is a solid budget mouse with great design and performance features. For those out there that prefer a right-handed ergonomic mouse, the Rival 310 has an improved sensor and is designed for a comfier grip.
HyperX Pulsefire Core
Pros
Good build quality
Nice RGB lighting
Great sensor performance
Cons
Software is one of the worst
The Pulsefire Core from HyperX is one of the cheapest mice in their range. Although HyperX mice lack the potency of most other brands, this one comes in at tremendous value and couldn't be ignored.
Inside the Core see a PixArt PAW 3327 optical sensor. Now, this may be an old sensor but PixArt knows what they are doing in the gaming sensor department and this is very reliable for the price. At 87 grams this is a light mouse and the construction felt solid with no audible wobble. It's an ambidextrous mouse that can play a major factor in whether you buy it seeing as the shape is one of the most important factors.
Design-wise the mouse is pretty bland but it does offer RGB and at such a low price too. The DPI switch on top of the mouse is two buttons which we love as you can quickly go up and down rather than cycle through your preset sensitivities. The competition in this price category is so low that even this HyperX mouse stands out. This is a solid choice and a good budget mouse to get you started, with some excellent accuracy coming into play.
Corsair M55 RGB PRO
Pros
Attractive ambidextrous shape
RGB
Accurate sensor
Good value
Cons
Unused side buttons are easily pressed
Old sensor
Corsair has a few mice in their range that are highly popular with some gamers, and this is fair as they seem to do a decent job of things. This wired gaming mouse from Corsair may not be as good as the M65 Elite or the Corsair Glaive, but it is of high build quality and constructed well. It does rest every so slightly above the $30 mark, but we've often seen it drop to this price in the past (as per Amazon price history sites).
The Corsair M55 Pro is a very comfortable mouse and its ambidextrous design doesn't sacrifice functionality. The design is fairly simple yet elegant with a large hump at the back to accommodate your palm and lovely tapered in edges. Despite preferring right-handed mice I enjoyed the M55 Pro over the M65 due to the simplistic aesthetics.
The M55 weighs in at just 85 grams, which is pretty light and reminded me of the Logitech G203. The only issue I had with the mouse was the unused side buttons, which are far to easy to accidentally hit. The mouse is 4.9″ in length by 2.2 " making it fit a variety of medium-sized hands and grip styles. Inside we see an optical sensor, which may be old but is still very accurate and reliable to this day. The primary Omron optical switches are good for 50 million clicks (years), the mouse features RGB and eight programmable buttons.
So the mouse may be over budget (by 10%) but it is of premium quality in this price bracket like the SteelSeries Rival 3. At the M55's core, we have a small, functional gaming mouse that won't let you down. A great budget pick for any left-handed or ambidextrous mouse-loving gamer.
Logitech G203 Prodigy
Pros
Extremely Cheap
Reliable sensor
Lightweight
You find a lot of cheap and unreliable gaming mice on the market at this price, but the Logitech is a cheap gaming mouse which breaks that mould. The G203 Prodigy features an excellent sensor with a solid long-lasting chassis surrounding it. The quality of materials is high and the mouse is seriously reliable making us question why the price is so low.
The ambidextrous shape is really comfortable, with the slope towards the front giving your primary button fingers a natural place to sit. It doesn't matter if you're an avid FPS player, MMO or into your MOBAs, this mouse won't let you down with its dated sensor being absolutely flawless in any scenario. The mouse supports up to 8000 adjustable DPI levels without any noticeable jitter or acceleration occurring.
It is difficult to find anything wrong with this mouse. It is extremely solid and lightweight and displays superb value for money respectively. It comes with the Logitech software and quality assurance, which are both superb features in a low budget mouse. It also ticks most if not all boxes for most game types, even if it's MSRP is just marginally over $30.
Redragon M719 Invader Pro wireless
05
Redragon M719 Invader Pro Wireless
Pros
Attractive ambidextrous shape
RGB
Accurate sensor
Good value
Cons
Buttons feel cheap
Old sensor
Redragon is known for producing decent budget gear that not only has good enough performance but in many cases looks the part too! The Redragon M719 Invader pro wireless gaming mouse fits that description and offers gamers a safe, comfortable ambidextrous shape. It's our current go-to option if you want a wireless gaming mouse for less than $30.
The M719 Invader feels similar to the Logitech G203 with some interesting design changes such as RGB. The shape is really nice to look at and hold, and while it is safe it feels quite effective for gaming. The clicks feel better than a lot of other mice that feature at this price and are highly responsive.
The coating is a slick plastic so your preferences on coatings will determine if you pick this mouse or not, but it is of high quality for the price. The lack of texture can have sweaty-handed gamers losing control so make sure you are ok with the coating before buying. As mentioned the mouse looks a bit like a fancy G203 and to be honest the dimensions aren't far off either, with maybe a slightly wider base.
Don't get us wrong, the mouse feels cheap, but what do you expect for this price range? That being said the top two picks are of much higher quality and aren't really much more in the price department. Again I can see this mouse being ok for a new casual gamer who doesn't know what premium mouse they want or for the price-conscious gamer. If you play games often or prefer the competitive sphere then I would go towards the Rival 110 or HyperX core, as this may have you at a disadvantage.
---
How we choose
The team of peripherals specialists have tested 100s of gaming mice so you can be assured that our recommendations come from hands on experience. Using a mixture of brand knowledge, online reviews, and our own expert opinion, we formulate a shortlist to be reviewed.
Aside from the price, which had to be under $30, we specifically went for gaming mice that performed outstandingly in the following areas:
Sensor
Comfort
Buttons
Aesthetics
Construction
How we test
Each mouse recommended on WePC is tested and used for at least 15 hours to give a good general impression. Over the course of a week, we like to see how the sensors perform in terms of accuracy and tracking. Whilst testing the sensors, we check for any noticeable jitter too as no one wants unwanted mouse movement.
When testing a mouse, it is important to see how it handles aggressive, fast movements – so, moving our hand from point A to B at speed checks to see how reliable the sensor can be. We do the occasional tilt slam also to see how effective the lift of distance is too.
Despite all the programs and websites that can be used to test mice; the ultimate test is to simply use it in-game. So while using the mice as our day to day peripheral, we also wanted to load up various titles and put the mice to the test.
Games we tested the best gaming mouse under $30 with
Among the games we played to test all the mice were the following:
Our tester's abilities and techniques vary greatly – they also differ in terms of gripping styles too. This makes it easy for us to pinpoint which gaming mouse is best-suited for specific gamers. Unfortunately, we don't have any fingertip grip styles here in the WePC office, so I can't honestly say which of our selections is best suited for that style. At the end of the day, it all boils down to how comfortable you are with the mouse regardless of your gripping style.
Things to consider
Whether you're buying the best mouse money can buy or on a strict budget, there are certain criteria that need to be considered to make sure you don't waste your hard-earned cash.
While in this price category, not every mouse may score highly in each of these criteria, they still need to meet a good standard for general gaming.
Buttons
The quality of buttons can sometimes suffer in budget gaming mice, and to be honest in premium mice too, so it is important to find the best quality you can. Some poor quality buttons may have an extra wobble to them, poor actuation, and in extreme cases make a horrible noise. Looking at mechanical switches or not there is a difference in how they feel and how long they will last.
The budget mice options in this list have a good amount of programmable buttons that won't induce rage. And they may have profile switches, either changing DPI levels or color profiles. But this can also come with the software if there is any that comes with the mouse.
Optical sensor
Seeing as we have a budget of $30 we were never going to get the premium variants of the PixArt 3360 sensor or better. We've had to settle for older generations of sensors with these mice to keep the price down.
All gaming mice come with more than enough DPI in this list, so this is never an issue, and you don't need more than 4000 DPI. Just in case you are new to the world of gaming mice, DPI levels refers to dots per inch. DPI is the distance the mouse covers when moved – ie, sensitivity.
The top three selections in this category feature very reliable sensors, and for that reason, they are at the top end in terms of price. These can have a high-precision and a small movement can be picked up. The lift-off distance may also change as you can move it around and you don't want bad inputs.
Construction
A gaming mouse gets as much usage as anything in the gamer's arsenal, so construction is important. A gaming mouse needs to be rigid and durable, with an adequate switch lifespan. Even the feel of the scroll wheel can change your experience in general too.
The construction of the mouse also affects how you can hold the mouse. Depending on your grip type, like a claw grip, palm grip, or fingertips, the build of the mouse will affect which is most comfy for you. As well as if they offer ambidextrous use or left-handed options fi that's how you use them.
Aesthetics
While aesthetics aren't particularly important, it is nice to know the manufacturer is making something a little more than functional. While RGB lighting won't improve your gameplay, it does add a bit of flair to your desk and adds a much-needed feature to some of these cheaper mice.
Connectivity
At a $30 price point, you're unlikely to find any mice with wireless connectivity, even over Bluetooth let alone a USB adapter. Cable mice is what you will most likely find and it's still a good option for the speed and latency, especially useful for FPS games. Plus you don't have to worry about the battery life.
Gaming mouse guides by price
If you aren't satisfied with the selections in this list, or simply want to save even more cash, it could be worth checking out what is available across a broader range of budgets; all while sticking to a more budget-focused approach.
Best gaming mouse under $30 FAQs
What is the best gaming mouse under 30?
For the best gaming mouse under 30, the SteelSeries Rival 110 is the number one option to go for. With the Corsair M55 RGB and HyperX Pulsefire Core coming in close too.
Can you get a decent gaming mouse under 30?
Yes, there are still definitely options to pick from when it comes to a mouse under 30. You do lose out in connectivity options, but even well-known brands with good quality are available at this price point.
Final word
We have done our best to narrow down the rubbish that appears to be everywhere in this price category. Indeed, you don't get many top brands down in the under $30 region, but there are still some good quality mice to be had here.
So, there you have it, our comprehensive guide to the best mice for under $30. We've tried to only recommend mice that meet a certain level of performance and affordability in this guide, so that you can be confident the mouse you choose is going to be right for your needs.
---