Best Samsung laptop 2023: finding the right Galaxy laptop for you
The best Samsung laptops on the market, including the Samsung Galaxy Book3 Pro 360, Galaxy Book Flex2 Alpha, and Galaxy Book3 Ultra
Updated: Jul 3, 2023 3:47 pm
01

A 2-in-1 Samsung laptop with lush AMOLED display for general productivity and multimedia viewing

Best 2-in-1 Samsung laptop

Samsung Galaxy Book3 Pro 360

02

Best Samsung gaming laptop / premium creative laptop

Samsung Galaxy Book3 Ultra

03

A great value 2-in-1, 13-inch QLED Samsung laptop for more portable general productivity and multimedia viewing

Best budget Samsung laptop

Samsung Galaxy Book Flex2 Alpha
Below we'll be covering the best Samsung laptop selections of 2023, which basically constitutes the myriad variants of the Samsung Galaxy laptop series, both normal laptop and 2-in-1 variants. We'll be listing the pros and cons of each below to help you find the best option for you.
Samsung Galaxy laptops are a long running series, and offer a great range of options across the generations, covering different price points, any one of which could be a contender for the best laptop for working from home for your needs.
Best Samsung laptop 2023: products at a glance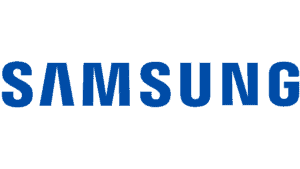 Samsung Galaxy Book3 Pro 360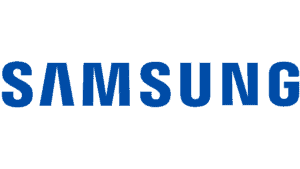 Samsung Galaxy Book3 Ultra
Intel Core i7-13700H / i9-13900H
Nvidia GeForce RTX 4050 / RTX 4070
Samsung Galaxy Book Flex2 Alpha
Intel Core i5-1135G7/i7-1165G7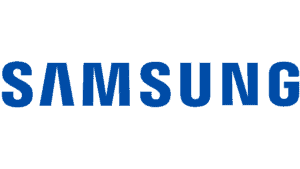 Samsung Galaxy Book3 Pro
Samsung gaming laptops
Samsung specialise in laptops for general productivity use, less so for gaming. They did have a particular range dedicated to budget friendly gaming, known as the Samsung Odyssey, but in terms of laptop releases we haven't seen one of these released for a while. As we will discuss below, the Galaxy Book3 Ultra is a decent machine if you want to do some gaming on the side of your creative work, but there are superior dedicated gaming laptop options out there from other brands if this is what you're after.
---
Best Samsung laptop: in-depth reviews
Best 2-in-1 Samsung laptop
A 2-in-1 Samsung laptop with lush AMOLED display for general productivity and multimedia viewing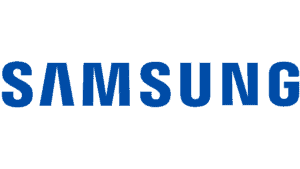 Samsung Galaxy Book3 Pro 360
120Hz AMOLED display with superb contrast

good color replication and accuracy

good array of ports

comes with stylus

lightweight, slimline and portable

elegant, reserved aesthetics

good build quality overall
battery life could be better

brightness could be better

expensive

some screen wobble
The Samsung Galaxy Book3 Pro 360 is a 2-in-1 laptop that comes in either 13.3″ display size (measure diagonally) or 15.6″, giving you a couple of options depending on whether you want to prioritize portability or screen area, though both models are very lightweight, slimline, and easily portable.
The Book3 Pro 360 has versatile touchscreen 2-in-1 design that easily transforms into a tablet for tasks like drawing. If you prefer a traditional clamshell laptop without touchscreen capabilities, the non-touchscreen Galaxy Book3 Pro is also available (listed below), and it comes in a 14-inch display size option. The color gamut of the display extends to at least 100% in the sRGB, Adobe RGB, and DCI-P3 spaces, which is truly impressive. If you're working in photo editing, design, or any other color-based workflows, you couldn't ask for more. Contrast is great as you'd expect from an AMOLED screen, and it supports DisplayHDR 500. The maximum 400 nits of brightness is a bit disappointing, though it should do alright except for in bright outdoor settings.
The laptop boasts one of the Intel 13th gen laptop CPUs designed specifically with slimline notebooks in mind: the Intel Core i7-1360P processor and integrated Iris Xe graphics (low-powered like most integrated graphics, but fine for general use and light creative work). The roughly 9 hours of battery life you can with the Samsung Galaxy Book3 Pro 360 when doing general web browsing, is about an hour shorter than the previous model, but is respectable considering the power demands on the AMOLED display. The Samsung supplied power adapter is also capable of 'Super Fast Charging' meaning it can reportedly charge up to 8 hours of battery power in 30 minutes.
The included S-Pen stylus performs excellently, the touchpad is pretty large and of a decent quality, and the keyboard, whilst not the best out there, performs well enough. Overall build quality is good although there was a bit too much screen wobble for our liking on a 2-in-1 design – still, not enough to be a deal breaker. Overall, a top-notch machine for creatives on the move.
The best Samsung laptop for those looking to mix light gaming with general productivity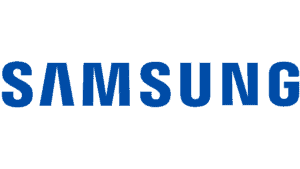 Samsung Galaxy Book3 Ultra
Intel Core i7-13700H / i9-13900H
Nvidia GeForce RTX 4050 / RTX 4070
120Hz AMOLED display with superb contrast

dedicated RTX 40-series GPU options for gaming & graphics-intensive workflows

good color replication and accuracy

good array of ports

lighter than the MacBook Pro

elegant, reserved aesthetics

good build quality overall
battery life could be better & performance when unplugged drops significantly

brightness could be better

expensive (but cheaper than MacBook equivalent)
The Samsung Galaxy Book3 Ultra is a recent addition to the Galaxy Book lineup and serves as a direct alternative to the MacBook for high-end creative work (read our best MacBook Pro alternatives guide if you're interested in seeing more devices like this), though obviously using the Windows operating system which means wider software compatibility. Compared to said Apple laptop it does better in some areas, and worse in other, but one notable edge it has is it's a lot better for gaming, particularly if you opt for the RTX 4070 graphics card option, although the performance won't be as good as a dedicated gaming laptop.
Although the 2,880 x 1,800 resolution of the display falls short compared to the MacBook Pro 16's 3,456 x 2,234 resolution, the Galaxy Book3 Ultra compensates with superior color gamut coverage and contrast, thanks to its AMOLED panel. Both laptops offer a maximum refresh rate of 120Hz, but the Book3 Ultra outperforms in terms of response time, again due to the AMOLED panel. However, it's important to note that while the peak brightness is respectable, it cannot match the ridiculously high peak brightness of the MacBook, which remains unmatched in the market.
Regarding performance, the Book3 Ultra equipped with an Intel Core i7-13700H processor and Nvidia GeForce RTX 4050 graphics performs on par with the M2 Pro variant of the MacBook Pro 16 in most creative and productivity software, with the Windows machine taking the lead in some scenarios and the Apple laptop excelling in others. However, when it comes to gaming, the Book3 Ultra comes out on top. Although it's not primarily designed as a gaming laptop, the Windows option provides a superior experience for light gaming alongside work. The comparison between the higher-spec Book3 Ultra with an i9-13900H processor and RTX 4070 graphics and the M2 Max MacBook Pro is yet to be seen, but a similar pattern wouldn't be surprising.
While its build quality may not be quite on par with a MacBook, it comes close, plus it's 0.8lbs lighter. In terms of looks we'd say it's not quite as good as Apple's finest, but it's not too far off. The laptop offers an excellent selection of ports including 2x Thunderbolt 4 / USB-C ports, fingerprint sensor, and a microsd card slot. you get a solid 10 hours of battery life duration in battery saving mode (with the refresh rate dropped to 60Hz). While it may not match the insanely long-lasting battery of the MacBook Pro 16 (approximately 18 hours), it remains a decent duration.
Best budget Samsung laptop
A great value 2-in-1, 13-inch QLED Samsung laptop for more portable general productivity and multimedia viewing
Samsung Galaxy Book Flex2 Alpha
Intel Core i5-1135G7/i7-1165G7
QLED screen

superb color replication

good contrast

great peak brightness

good battery life

great value on discount
S Pen not included

webcam could be better

SSD capped at 512GB

no Thunderbolt
The Samsung Galaxy Book Flex2 Alpha is a good couple of years old now, but it offers a great budget choice for those looking for an affordable Samsung laptop for general use/light creative work, or indeed one from any brand.
1080p QLED display of the Flex2 Alpha doesn't quite match up with the AMOLED ones in the Galaxy Book Pro and Pro 360 series in terms of colors and particularly contrast, but both are still very good and the difference will not be massive for most users. The QLED actually also has the edge in peak brightness over the more expensive AMOLED models, pushing out a solid 430 nits at max, but this can be boosted to around 600 nits in Outdoor+ mode. If you plan on using your device outside a lot, then this may make the Flex2 Alpha the choice for you.
In terms of color gamut, you can expect around 100% sRGB, and for Adobe and DCI-P3 to be in the high 95%+range, meaning it's not quite as exceptional as the AMOLED in this regard, but still easily capable of color accurate work in all these spaces.
You can probably expect up to around 9 hours battery life, so fairly similar to the Book3 Pro 360, though it doesn't come with the fast charging adapter, but still good for a display of this quality and power demand.
All told, the biggest reason we'd recommend the Samsung Galaxy Book Flex2 Alpha is that they can potentially offer great value if you pick one up on offer, considering that it's quite common to see discounts on them on both the Samsung site, and from retailers such as Best Buy and Amazon of course. Even at full price, a touchscreen 2-in-1 laptop with a QLED screen of this quality and a good battery life is respectable value.
Best mid-range clamshell laptop from Samsung
The slightly cheaper, non-2-in-1 version of the Samsung Galaxy Book Pro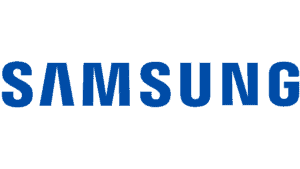 Samsung Galaxy Book3 Pro
AMOLED screen

unbeatable color replication

great contrast

great battery life & fast charging
could be brighter

webcam could be better

SSD capped at 512GB
Given the great similarity of this machine with the Samsung Galaxy Book3 Pro 360 we won't waste your time with repeating its specifications ad nauseum. Suffice to say, the Samsung Galaxy Book3 Pro is similar to the 360 version detailed above, with the following exceptions: it comes with the conventional 'clam shell' laptop design without the 360-degree hinge that enables the 2-in-1 version to bend back on itself; it is not a touchscreen laptop, and so does not come with an included S pen; it's available in a 14-inch and 16-inch screen sizes; and it does not have optional 5G support.
You should be able to pick up the Samsung Galaxy Book3 Pro for around $150 more than the 360 option, depending on which loadout you go for, which may make it a bit less enticing considering you essentially get less functionality, although the 14″ version is over a pound lighter than the 360 at 2.58lb (compared to 3.66lb), making it even more portable. The inclusion of the USB Type-A port is a bonus though, for those who don't want to rely on an adapter to use peripherals/external storage compatible with this socket type.
This is a solid all round productivity laptop with a fantastic display for watching multimedia on, especially films, but we can't help but think that some of its use-case as a laptop for creatives and designers is lost slightly with the lack of 2-in-1 and stylus pen touchscreen. Still, if its extra lightweight design tickles your fancy, it's an undeniably quality product.
---
Things to consider when shopping for a Samsung galaxy laptop
What are 2-in-1 laptops?
2-in-1 laptops are convertible machines, that can be used in either the standard laptop form factor or hinge back on themselves to take the form of a tablet device. All 2-in-1 laptops are therefore touch screen, and usually can be used with a touchscreen pen/stylus. As a result, they are ideal for visual artists who wish to draw on their device. The Samsung Galaxy Book Pro 360 and Flex2 Alpha are some of the best of these devices on the market.
Samsung laptop FAQs
Are Samsung laptops good for students?
The Samsung Galaxy Book series offer a wide range of budget and high-end options for students, whether they're after a something for creative workflows or just general use / web browsing / word processing.
Which is the best Samsung laptop for gaming?
Generally, Samsung are best at producing creator and general use laptops though they have produced some gaming-capable variants. The Samsung Odyssey is the sub-range of the company catered towards gamers, however it's a budget range and not the best available on the market. In terms of Samsung Odyssey laptops, there hasn't been one released for a while now though.
The closest to a recently released Samsung gaming laptop is really the Galaxy Book3 Ultra, which has an 120Hz display plus dedicated graphics card, though again this is more a creative laptop that can also game on the side. Read within for further info.
Best Samsung laptop 2023: Final Word
We hope this guide has helped you make the choice as to which is the best Samsung laptop in 2023 for your needs. If you're more interested in gaming laptops, do be sure to check out our best gaming laptop page, or alternatively have a look at some of our other gaming laptop guides based on different price points, under Custom Gaming PC > Gaming Laptop in the top menu bar.
---