Last Updated:
Back when Black Friday was in its early years, shoppers would have to physically get out of bed and go down to their local store if they wanted to get a piece of the discount pie. Not many retailers would tackle the online market.
However, this didn't last too long. Cyber Monday didn't take long to get off the ground and became a huge hit with online shoppers thanks to massive deals on top-selling items.
It hasn't changed that much since then, it has only gotten bigger. For that reason, we're going to cover the biggest and best retailers to make sure we find you the best deals out there.
*Prices are subject to change
ASUS 11.6″ Chromebook – Intel Celeron – 4GB Memory – 32GB eMMC Flash Memory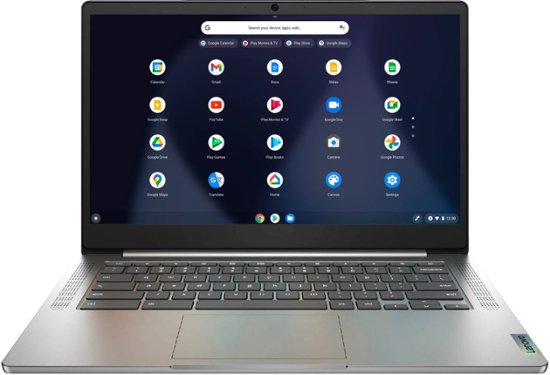 Lenovo Chromebook 3 14″ Laptop – Mediatek MT8183 – 4GB Memory – 64GB eMMC
Lenovo Chromebook 3 14″ Touch Laptop – Mediatek MT8183 – 4GB Memory – 64GB eMMC
Razer Blade Stealth 13 Ultrabook Gaming Laptop: Intel Core i7-1165G7 4 Core, NVIDIA GeForce GTX 1650 Ti Max-Q, 13.3″ 1080p OLED Touch
Samsung Galaxy Book Pro 360 15.6″ AMOLED Touch-Screen Laptop – Intel Evo Platform Core i7 – 16GB Memory – 1TB SSD
LG gram 16" i7 Processor Ultra-Slim Laptop Silver
LG – gram 16" WQXGA Laptop – Intel Evo Platform Core i7 – 16GB RAM – 1TB NVMe Solid State Drive – Black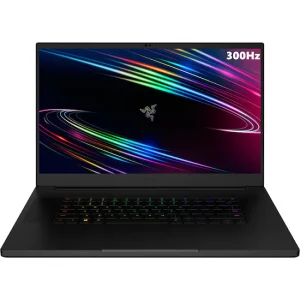 Razer Blade 15-inch (2020) RTX 2080 Super, i7 10875H, 1TB SSD, 16GB RAM
MSI – GS66 Stealth 15.6″ Gaming Laptop – Intel Core i7 – 16GB Memory – NVIDIA GeForce RTX 2070 – 1TB Solid State Drive – Core Black
Alienware – m15 R4 – 15.6″ FHD Gaming laptop – Intel Core i7 – 16GB Memory – NVIDIA GeForce RTX 3070 – 512GB Solid State Drive – Dark Side of the Moon
Best Cyber Monday Laptop Deals 2021
Our in-house team is continually scouring the web between Black Friday and Cyber Monday to find the very best laptop deals of 2021. Cyber Monday is now upon us and we are expecting to see similar deals to Black Friday. We make our selections on quality and value, this means we try our best to only include reputable brands with a history of quality products and customer service. We will be continually updating this page with the best laptop deals we find. With every major retailer taking part, we are going to be spoilt for choice but that is only ever a good thing.
Of course, there is a wide selection of products that technically fall under the laptop umbrella and we are sure there is going to be a deal for everyone this Cyber Monday. So, if you'd prefer a Notebook or Chromebook, these items are always flush with deals. Amazon and a few other massive retailers feature a lot of refurbished laptops and MacBooks that could fetch some impressive deals this Cyber Monday. We will be including any we find when the deals start appearing so make sure you bookmark the page.
Who Has The Best Cyber Monday Laptop Deals
It can be a stressful process finding deals come Cyber Monday, especially when every retailer under the sun is providing deals.
To make your life easier, the team at WePC will be compiling a list of the best Cyber Monday laptop deals so you don't have to. The following are just some of the sites we will be using to find the best Cyber Monday deals:
Amazon
Amazon is by far one of the biggest online markets when it comes to finding the best Cyber Monday deals. From a laptop point of view, Amazon is a great place to start looking for deals. We saw a ton of deals last year and hope for similar levels this time around.
Walmart
Walmart has been offering great deals on laptops for a good while now and is in real competition with other big retailers when it comes to top deals. We will have all the best deals come November 30th, so make sure to keep your eyes on this post.
Newegg
Newegg has been growing in authority for years now and always seems to offer some superb deals on one of the biggest tech sales days of the year. It's one of the first places we will be checking on the lead-up to Cyber Monday.
Best Buy
Best Buy is very similar to Walmart in that historically most of their deals were done in-store. Thanks to high demand, however, we now see their online store filled with Cyber Monday deals. We hope to see plenty of laptops for the big day and will have all the best deals below.
When will Cyber Monday Deals 2021 Start To Appear?
After Black Friday, there is usually a lull in deals with the odd product here and there still featuring a deal. We expect to see Cyber Monday deals appearing on the morning of the 29th of November. Whether or not they start to appear the night before is unknown at this stage but we will be continually checking to make sure we bring the best deals to the table.
More Cyber Monday Deals
Check out all our Cyber Monday Deals here.
Final Word
For anyone on the hunt for the best Cyber Monday laptop deals 2021, you have come to the right place. This event is by no means secondary to Black Friday, with similar impressive deals featuring across all major retailers.
Finding the best deals on offer is something we specialize in. So sit back, and enjoy what we believe are the best!